New, eye-popping accusations were added to the sexual abuse scandal at Baylor University in a lawsuit made public Wednesday, alleging that football players recorded the gang-rape of a female volleyball player — and referred to it as a "bonding ritual."
The scandal at Baylor, involving multiple lawsuits alleging unchecked criminal behavior in the football program, has already led to the firing of President Kenneth Starr and football coach Art Briles.
The new lawsuit, filed Tuesday in U.S. District Court in Waco, Texas, where Baylor is based, alleges that the volleyball player was raped by as many as eight football players on Feb. 11, 2012, about a month before two other female Baylor students were allegedly gang-raped by football players.
It's at least the seventh suit brought against Baylor — the nation's largest Baptist university — under Title IX, a federal law that bars discrimination based on sex at educational institutions. At least five other lawsuits have been filed under different provisions of federal law.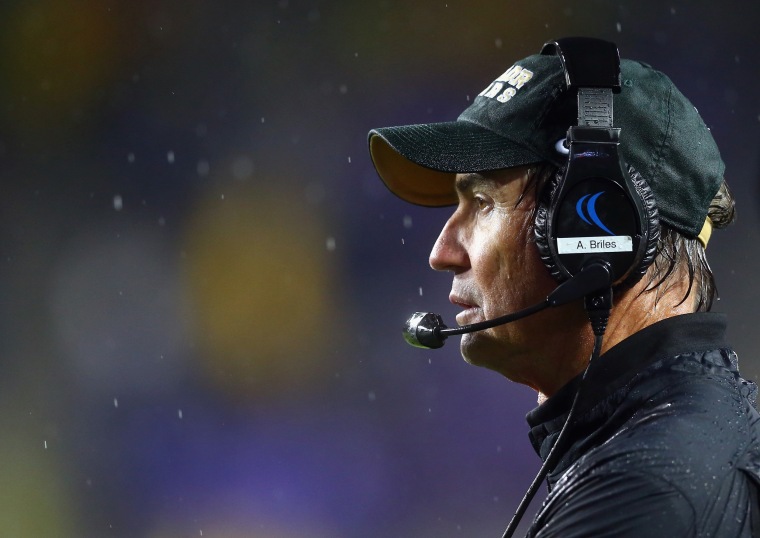 The university said in a statement Wednesday that it tried and failed to settle the case amicably and, pointed to more than 100 internal reforms it has implemented since the scandal became public.
"Baylor remains committed to eliminating all forms of sexual and gender-based harassment and discrimination within our campus community," the school said.
The plaintiff in the new suit, identified only as "Jane Doe," alleges that female Baylor students were routinely gang-raped in a "hazing" ritual for freshman football players and "a 'bonding' experience'" for the football team.
Upperclassmen would order freshman football players to "bring or invite freshman females to house parties hosted by members of the football team," the suit alleges.
"At these parties, the girls would be drugged and gang raped, or in the words of the football players, 'trains' would be run on the girls," it says.
Photos and videos of the victims would then be circulated inside the football team, the suit alleges, which adds as an aside that illegal dogfights were common at the parties.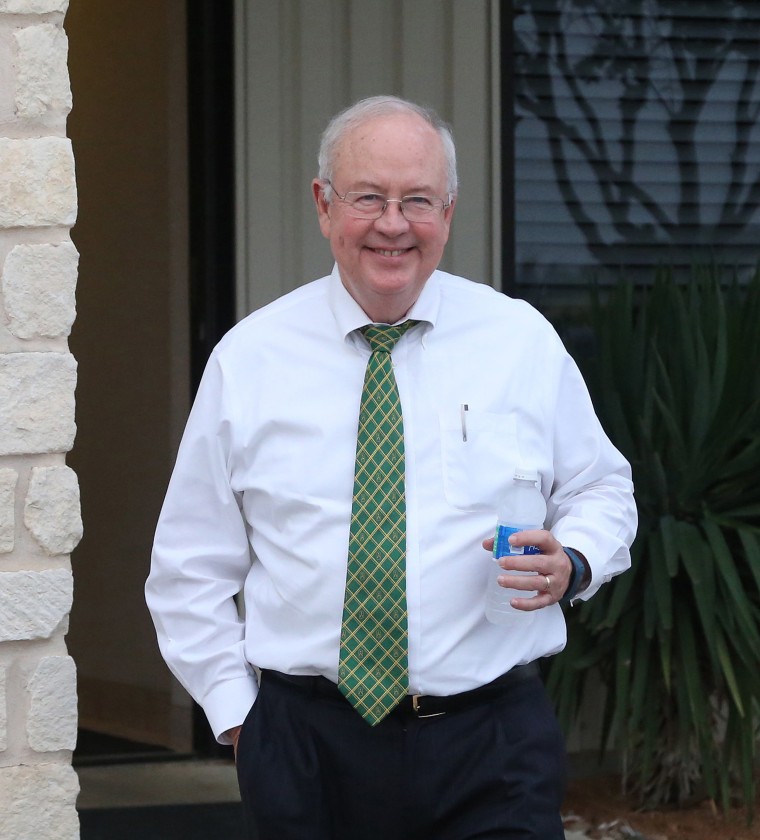 On one occasion, the suit says, the woman's volleyball coach confronted Briles about the alleged assault. According to the suit, Briles responded: "Those are some bad dudes. ... Why was she around those guys?" (Ellipses in original.)
The suit seeks unspecified damages at a jury trial and a mandatory injunction requiring Baylor to comply with Title IX.
"The ideal outcome would be to get recovery for what she's been through and also to ensure this sort of thing doesn't happen again," the woman's attorney, Muhammad Aziz, told NBC affiliate KCEN of Waco on Wednesday.
Baylor's Board of Regents has previously confirmed that 17 women have alleged they were victims of sexual or domestic violence by at least 19 football players. Another lawsuit tabulates what it says were at least 52 "acts of rape" by more than 30 players while Briles was coach.
Briles, who has denied any wrongdoing, was fired a year ago and has sued the university for wrongful dismissal.
Starr — the independent counsel who led the investigations of President Bill Clinton during the 1990s — was dismissed as president a year ago and soon resigned as chancellor and as a law professor.