An anthropologist browsing a Florida thrift store made a haunting discovery over the weekend: a real human skull on display in the Halloween section, officials say. 
The shopper recognized the skull to be much more than a spooky decoration and the Lee County Sheriff's Office was notified.  
When detectives responded to the store on North Cleveland Avenue in Fort Myers on Saturday, they recovered the skull and also believed it to be human, the sheriff's office said.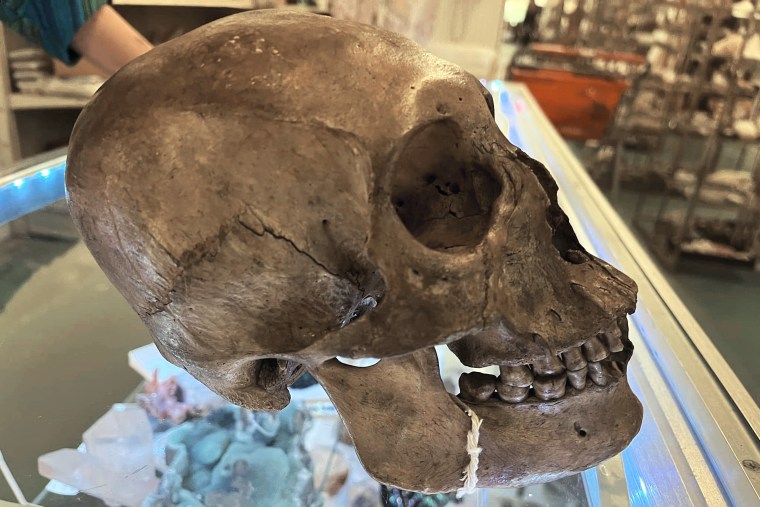 The store owner said the skull was located in a storage unit that was purchased years prior. 
"The Lee County Sheriff's Office will work in conjunction with the District 21 Medical Examiner's Office to facilitate further testing of the skull," the sheriff's office said. NBC News has reached out to the medical examiner's office for further comment.
Authorities said the case is "not suspicious in nature."