A driver accused of intentionally running over and killing a 15-year-old near a Somali community center and mosque in Kansas City Thursday had an anti-Muslim message written on the back of his SUV, police said Saturday.
Ahmed H. Aden, 34, is charged with murder in the death of Abdisamad Sheikh-Hussein, who was killed after police say Aden deliberately rammed his Chevrolet Blazer into the teen as he was getting into a car in northeast Kansas City.
Kansas City police spokesman Darin Snapp told NBC News in an email that the SUV was seen by patrol officers in October with the message "Quran is a virus," with what appeared to be a misspelled "worse," followed by "than Ebola" on a back window. The same message was still there when the vehicle slammed into the teen, he said.
After the crash, Aden got out of the SUV holding a machete and pointed a gun at bystanders before he was arrested, according to a statement from the Jackson County Prosecutor's Office. Aden at first told police he simply lost control of the car, then changed his story and said he was looking for several people who had earlier threatened to kill him, and mistook Abdisamad for one of those men, the prosecutor's office said.
The FBI is investigating Abdisamad's death as a possible hate crime.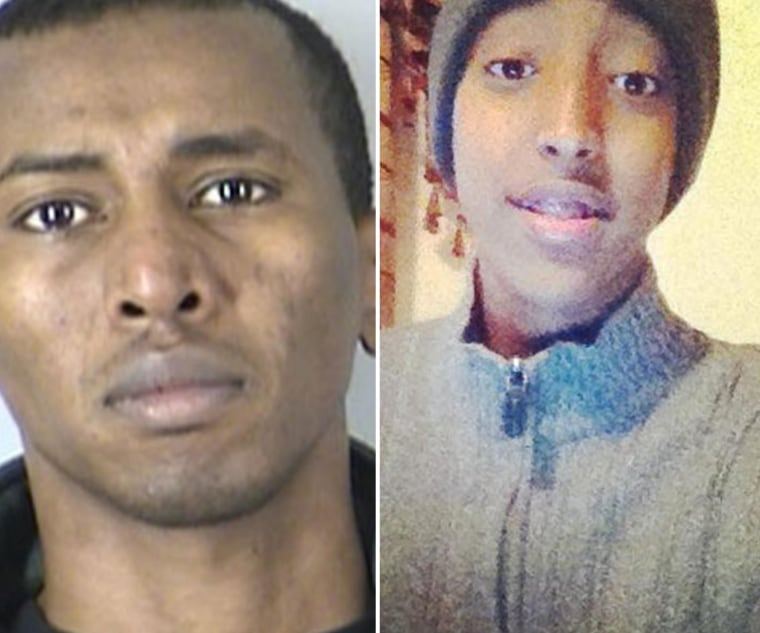 SOCIAL
— Phil Helsel