An Illinois appellate court on Friday sided with a Chicago woman in a landmark custody case over frozen embryos.
Karla Dunston, 43, wants the right to have a biological child using three embryos she froze five years ago. Her ex-boyfriend, Jacob Szafranski, 33, who provided the sperm, argues that that violates his right to not procreate.
"I don't think anyone should ever have their right to decide when and how they become a parent decided for them, and this is exactly what this is doing," Szafranski told NBC Chicago on Friday.
RELATED: Read more about this case at NBCChicago.com
Dunston was diagnosed with lymphoma in 2010, just months into her relationship with Szafranski. Aware of the effects of chemotherapy, Dunston, a doctor, decided to have her embryos frozen before the chemo made her infertile.
Szafranski agreed in a phone call that he would help, Dunston said in court testimony.
But when the couple broke up several months later, Szafranski told her he didn't want her to use the embryos, she said.
Dunston is now in remission. Her attorney says she is not asking for money or support from Szafranski — just the ability to have kids, according to NBC Chicago.
"These three embryos represent Dr. Dunston's last chance to have children that share her genetic material. Mr. Szafranski agreed to create these embryos … so that Dr. Dunston could use them to attempt to have children if she survived cancer," her attorney, Abram Moore, said in a statement obtained by the station.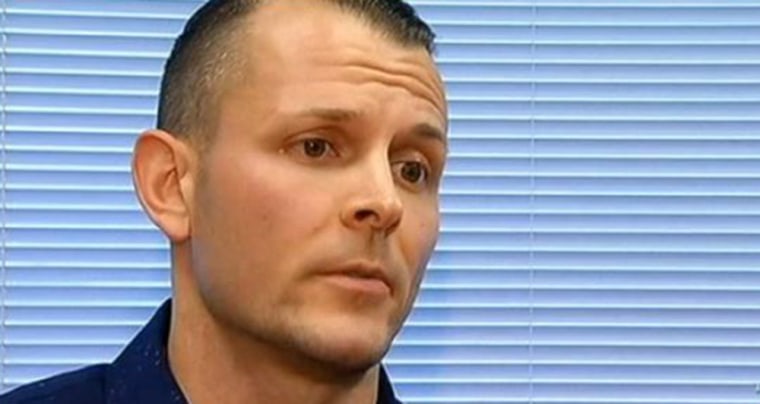 While both of them signed an informed consent form with the lab before Dunston's eggs were harvested, the actual agreement to create the embryos was just an oral contract: a quick phone conversation in which Dunston told Szafranski about her lymphoma diagnosis, and he agreed to help her with her fertility efforts, she said.
Both have since said in testimony that neither viewed the relationship as likely to turn into marriage.
Friday's appellate court justice's decision echoed a lower court's from May 2014. Szafranski's attorney, Brian Schroeder, told NBC Chicago that he will appeal to the Illinois Supreme Court.
But Susan Crockin, a reproductive law expert who teaches at Georgetown Law Center, said he is fighting an uphill legal battle.
"The court was pretty clear in finding that there was an oral contract in which Dunston said, 'Even if we are not together, you may use the embryos' — essentially being a sperm donor," she told NBC News, adding that there are probably less than two dozen cases on record concerning custody of frozen embryos.
Sperm donors, as recognized under the law, have no legal parental responsibilities or financial obligations.
"This was a case where he said, 'I'm willing to be a donor or a dad,'" Crockin said.
"The court found they agreed she could use the embryos, regardless of whether they had a relationship or he was going to be considered a donor. That's why the outcome at both the trial and the appellate level is fairly straightforward," she said.
The case could set a precedent for embryo custody battles nationwide. Another embryo fight, involving actress Sofia Vergara and her ex-fiance Nick Loeb, gained attention in April.
In that case, Loeb is fighting to use the embryos to have children.