Apple has agreed to analyze the cellphone used by the two teenagers who vanished off the coast of Florida last summer, a lawyer for one of their families said Friday.
During a court hearing on how to preserve the iPhone 6 — which was found inside the boys' boat last month after it was recovered 100 miles off the coast of Bermuda — the lawyer said Apple's forensics experts will do what they can to extract data from the device.
The phone was found waterlogged, cracked and covered in barnacles — presumably damaged for the past eight months. The families believe it could contain clues — text and social media messages and call logs — concerning the friends' disappearance.
"That phone has been submerged in the sea. That phone has to be sent to Apple as soon as possible for preservation," said the attorney for William Blu Stephanos, whose son, Austin, and his friend, Perry Cohen, went missing last July during a fishing trip.
Related: Foul Play Possible in Florida Teens' Disappearance at Sea
Cohen's family filed a lawsuit against Stephanos and Florida wildlife officials to ensure the phone is preserved, and if necessary, turned over to law enforcement to investigate.
An attorney for Perry's mother, Pamela Cohen, suggested in court that there might be more to investigate after state investigators released a report suggesting a crime or felony occurred.
According to the report, the investigators in December requested subpoenas for phone records in connection with "an official investigation of a suspected felony."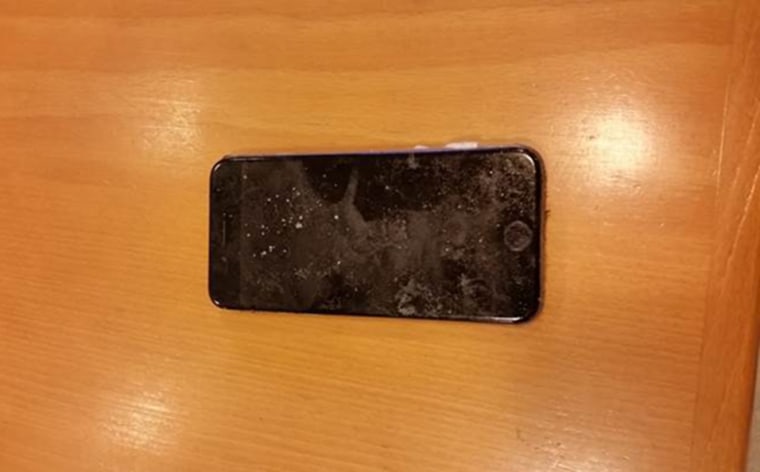 Austin's stepfather, Nick Korniloff, had also contacted the FBI and a Fish and Wildlife Commission criminal investigator saying he believed the boys were abducted, the file said.
State wildlife officials returned the phone to the Stephanos family since there was no official criminal investigation.
During Friday's hearing, both families agreed to have the phone sent via FedEx on Friday to Apple and that the Cohen family will be kept up-to-date on the analysis and any findings.
"Production of information or data to Cohen shall be determined by the judge based on relevancy to Perry Cohen and Austin Stephanos' disappearance," the judge wrote.
The phone "potentially holds the key to answer a question that a mother desperately needs answered," Cohen attorney Guy Rubin told Judge Gregory Keyser. "And let's be clear, your honor, the boys are not declared dead."
Apple did not immediately respond to the lawyer's claim that they have agreed to analyze the iPhone, although the company has previously acknowledged that it was asked to look at the device.