A man accused of killing five people in just 60 seconds at a Washington state mall had "mental health issues," his stepfather said Monday as court records showed he had been diagnosed with anxiety and depression.
Arcan Cetin, 20, is charged with five counts of first-degree premeditated murder after a shooting at the Cascade Mall in Burlington. He has a criminal record dating back at least two years and was charged in 2015 with assaulting his stepfather.
Police said Cetin opened fire late Friday in a Macy's department store, instantly killing three women and a teenage girl and critically wounding a man who died hours later. The victims ranged in age from a 16-year-old girl to a woman in her 90s and included a probation officer and a Boeing maintenance worker.
Records obtained by NBC station KING5 showed a Washington state mental health facility last year tried to have Cetin involuntarily committed. In documents filed with probation officers, a doctor checked a box indicating he was worried Cetin would harm himself, the station reported.
Cetin's stepfather told police that he and his son ate together before the shooting.
"We're torn up. we're hurt," David Marshall told reporters Monday as he comforted his wife. "Arcan has had mental health issues that we have been trying to work on him with. That's all I can say."
Cetin was held in lieu of $2 million bail at a court appearance Monday, his first since the massacre Friday.
Many in the crowded courtroom were wearing purple and blue in memory of 16-year-old murder victim Sarai Lara, NBC station KING of Seattle reported.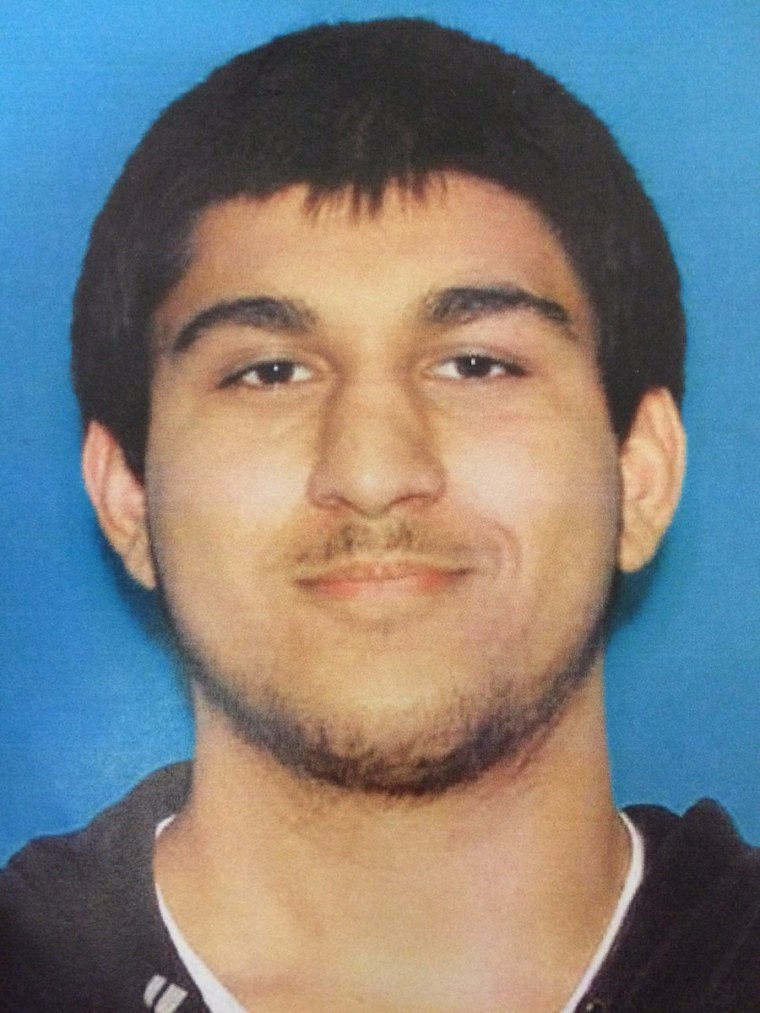 "Just wrong she had to die," said Justi Smith, a classmate from Mount Vernon High School in Mount Vernon. "God got another angel."
Much of the shooting was caught on surveillance video. Cetin, who lives in Oak Harbor, entered the mall through "the Chuck E. Cheese entrance" and scoped out the Macy's in the mall, the warrant states. Then he went back to his car and drove it closer to the west entrance of the Macy's, where women's clothing is sold.
"He was inside the store for approximately one minute," according to the warrant. "During that time, the suspect initially shot the juvenile victim near some clothing racks, and then walked through the store toward the cosmetics counter. He encountered and shot the adult male victim, then shot three adult female victims."
When he was done, the warrant states, Cetin "placed the rifle that he used on top of the cosmetics counter, exited Macy's women's store through the west entrance, got into vehicle and then left the store."
Cetin was "zombie like" when police nabbed him Saturday evening while he was driving a 2005 Chevrolet Cavalier about a block from his home, police have said.
Cetin is a permanent legal U.S. resident who came from Turkey, a country on the border of war-torn Syria that has been fighting Kurdish rebels for years. When asked Sunday whether they could rule out terrorism as a motive, Mount Vernon police Lt. Chris Cammock said no. But the warrant doesn't mention any possible terrorist links.
Cetin faced charges last year in an assault on his stepfather after he was caught smoking marijuana inside the house, according to court records seen by The Associated Press. The young man had been diagnosed with anxiety and depression and has taken unspecified medications in the past, the records show.
He eventually moved out of his parents' home and the stepfather told detectives after the shooting that he and his wife had helped Cetin with his rent. Cetin said his father bought him a laptop and his mother visited him regularly at his new apartment.
Social media accounts apparently belonging to Cetin included a mixture of selfies — including a picture in which he is holding a gun in his bedroom — and posts about serial killers and ISIS.
A former high school contemporary described the suspected shooter as "that kid who wasn't afraid to say something offensive or vulgar."
Austin Hendrix, 19, told the Seattle Times: "In high school he started harassing kids and not being a nice person, so I disassociated with him. He would grope women in high school and middle school."