The White House hopes it can finally launch smart gun technology — childproof weaponry aimed at stopping accidental shootings and increasing gun safety.
The administration is, for the first time, trying to put in place the requirements needed so law enforcement could eventually use smart guns. It's using findings in a new report from the Defense, Homeland Security and Justice Departments — agencies that were directed in January to look into the matter as Obama advocated gun reforms.
So-called "smart guns" utilize fingerprints or wireless signals to ensure they can only be used by their owners.
"There is no problem that America's innovators cannot solve and we are confident that by focusing the private sector's attention on smart gun technology we will unlock life-saving innovations," White House Senior Advisor Valerie Jarrett said in a blog post on Friday.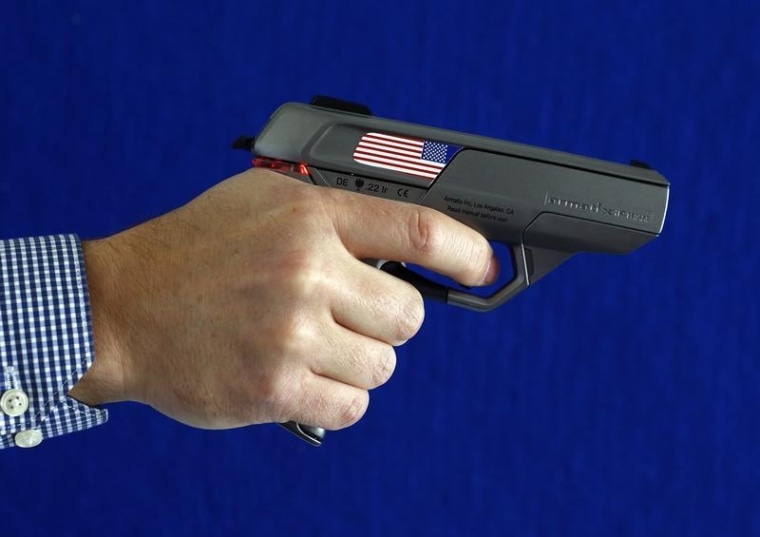 The report establishes criteria for procuring smart guns with a due date in the fall and the Department of Defense has agreed to test the technology at the U.S. Army Aberdeen Test Center in Maryland. The White House will also ramp up grants to fund smart gun technology.
The White House also plans to boost funding for mental health services and engagement with state and local leaders to continue the push for gun safety.
"If we can set it up so you can't unlock your phone unless you've got the right fingerprint," Obama said in January as he unveiled executive actions on gun control, "why can't we do the same thing for our guns?"
Gun safety advocates say the technology is promising, but needs more research to ensure it actually works. However, federal agencies stepping up and committing to research and to test-driving the technology to make sure it works is a big step forward, gun control advocates say.
"Moms are grateful to learn more about the administration's commitment to developing smart gun technology and to working with federal agencies and law enforcement to find solutions that will help keep our families safe," said Shannon Watts, founder of Moms Demand Action for Gun Sense in America.
Details were presented by Jarrett to stakeholders in a call on Thursday evening.
But the push worries some in law enforcement who want to make sure officers won't be used as guinea pigs for this new technology.
Related: Can 'Smart Gun' Technology Make Firearms Safer?
Jim Pasco, executive director of the National Fraternal Order of Police said he's never seen a prototype for a smart gun and does not oppose using proven technology. However,there could be problems when "introducing an unproven technology in a world where seconds matter".
Advocates point to a string of horrific accidental shootings involving children, something they say smart gun technology could address.
This week a two year old shot and killed his 26 year old mother in Milwaukee when he picked up a gun he found in the borrowed car she was driving. And a three year old accidentally shot and killed himself in Georgia after he found a loaded gun.
According the Everytown's #NotAnAccident index: there have been at least 77 incidents so far in 2016, resulting in 36 deaths and 41 injuries.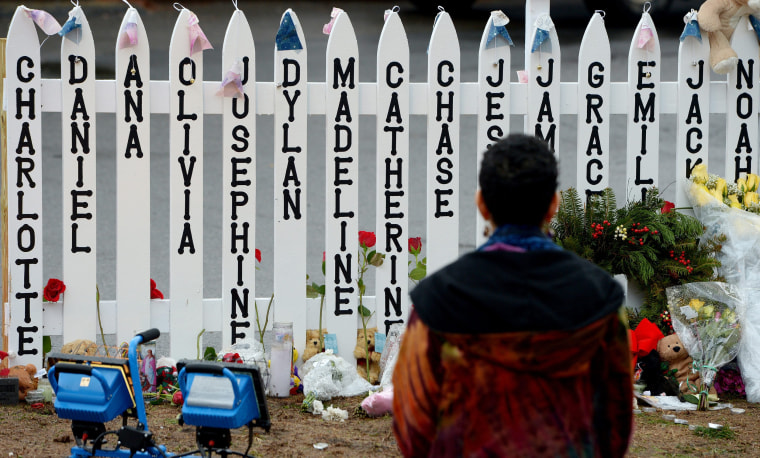 Mark Barden, founder of Sandy Hook Promise, lost his son Daniel in the Newtown shooting. His group has been working with a consortium of Silicon Valley investors since the spring of 2013.
"This certainly represents a significant step forward in the right direction," Barden said prior to the White House announcement.
Barden says the technology is already out there. It's crucial to get the technology tested on a firearm, he said. He hopes through testing, people will develop a comfort level with the new technology.
"We have the opportunity to save lives," Barden said.
According to a study by the by Johns Hopkins Bloomberg School of Public Health, 59 percent of people who responded to the a Web-based survey of nearly 4,000 said they were interested in "smart guns".
Related: More Than Half of Handgun Buyers Would Consider 'Smart' Guns: Study
Such guns exist, says Stephen Teret, founding director of the Johns Hopkins Center for Gun Policy and Research and an expert on "personalized gun" technology. The difficulty has been bringing them to market.
"Smart guns," also known as personalized guns, use various technologies — including RFID chips, fingerprint recognition, magnetic rings or mechanical locks — to prevent anyone other than an authorized user from firing the weapon.
While such weapons could reduce the number of deaths from children playing with guns, two issues have kept them from reaching consumers, said Teret.
The first is the lack of thorough field test to demonstrate their efficacy.
"The Holy Grail … is to get them tested and the best way to do that is to get a law enforcement agency to do a field test," Teret told NBC News in February.
He said that only one company — Armatix of Germany — has smart guns ready for sale, "But there are quite a few potential manufacturers that are on the verge of producing the guns. All they have been waiting for is a substantial purchase order," he said.
"There are manufacturers who are poised to start making these guns, but in order to warrant the investment in doing so, they need a large order," he said,
Another issue that has kept the technology off gun store shelves is a New Jersey law passed 13 years ago. It mandated that once the smart gun technology was certified as reliable, gun dealers would be required to stop selling traditional firearms after three years.
That "government mandate" enraged some gun owners and gun rights groups, who saw it as an infringement of their Second Amendment right to bear arms. As a result, when gun dealers in California and Maryland attempted to sell such smart weapons in 2014, they "had their lives threatened and had their businesses threatened," and were forced to back down, Teret said.
The New Jersey Legislature revisited the law last year, changing it to require only that dealers must offer at least one model of a personalized gun along with traditional firearms three years after certification. But Gov. Chris Christie vetoed the bill in January.
Lawrence Keane, senior vice president, assistant secretary and general counsel of the National Shooting Sports Foundation, the firearms industry's trade association, told NBC News in December that the organization is "only opposed to the mandate," not the technology itself.
"The market should decide," he said. "If it's reliable and there is consumer demand, we are not opposed."