Authorities in Wisconsin allege that an argument over social distancing restrictions preceded a double homicide that left a university doctor and her husband dead, court documents say.
A criminal complaint filed Tuesday in Dane County Circuit Court also alleges that the victims' daughter — who was dating one of the suspects — was overheard discussing how they could get money from her "rich" parents, Dr. Beth Potter and Robin Carre.
A jogger found the bodies of Potter, 52, and Carre, 57, in a ditch early March 31 at the University of Wisconsin Arboretum, an ecological research facility in Madison.
They had been shot in the head in what police described as a "calculated" killing.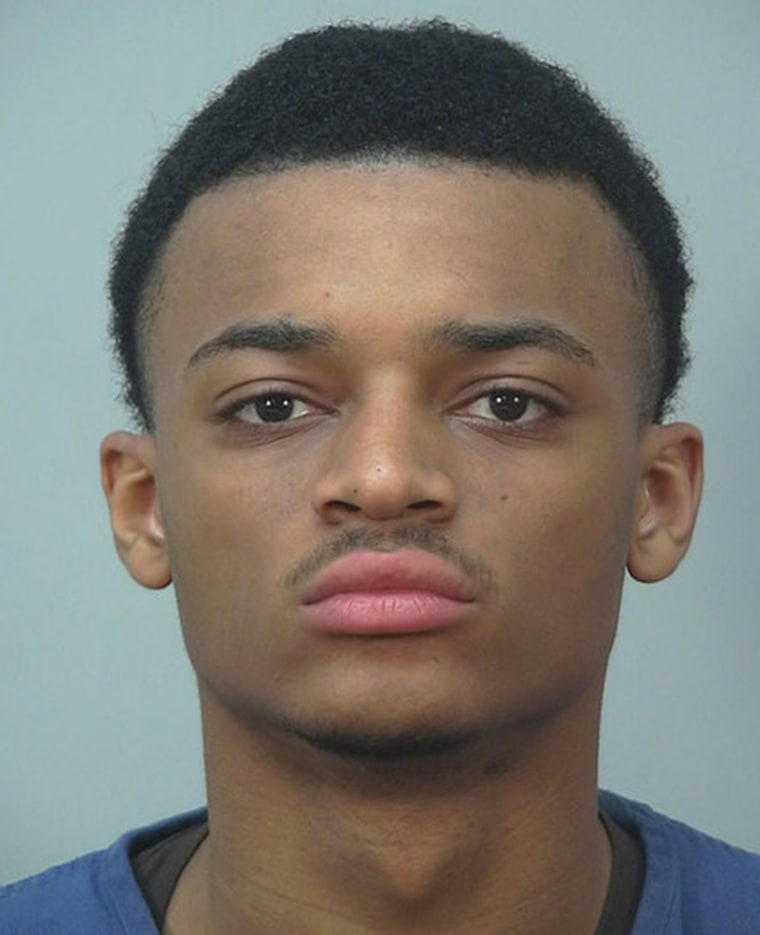 Khari Sanford and Ali'jah J. Larrue, both 18, were arrested and charged with first-degree intentional homicide. Sanford, who was dating the couple's adopted daughter, Miriam Potter Carre, could also face an added penalty if convicted of carrying out the killings with a dangerous weapon.
Potter Carre hasn't been charged, and a University of Wisconsin-Madison Police spokesman said the two "primary" suspects were in custody.
"However, this is still an open and very active investigation," the spokesman, Marc Lovicott, added in an email.
According to the documents, Potter had a medical condition that put her at greater risk of contracting COVID-19, the disease associated with the coronavirus, so she and her husband put social distancing rules in place at home. But their daughter and Sanford, who had been staying at the house, didn't follow them, the documents say. So the couple moved the teens to an Airbnb.
During the move, the couple's daughter was upset, telling Potter that she didn't care about her, the documents say.
The documents also allege that in school last month, a classmate overheard Potter Carre and Sanford talking about how they could get money. The student reported hearing "Miriam tell Khari Sanford that her parents had 'bands' of money and that they were rich," the documents say.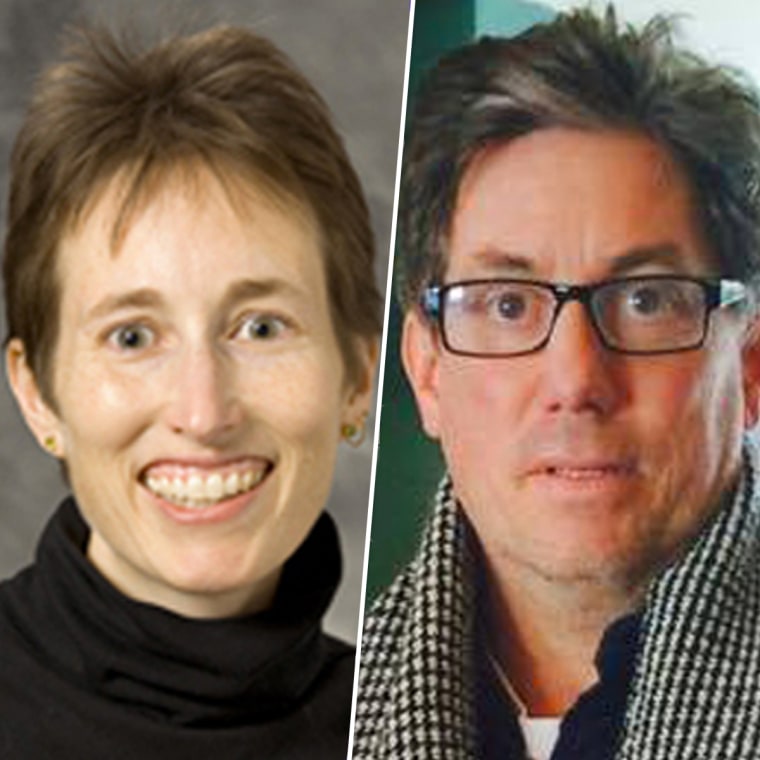 Potter was an associate professor in the Department of Family Medicine and Community Health at the University of Wisconsin-Madison. Carre was an independent educational consultant and soccer coach.
The documents say Potter Carre was "untruthful" with investigators when they asked where she and Sanford were on the night of March 30. She said they'd stayed at their Airbnb watching a movie before going to bed — even though traffic cameras showed a minivan that matched hers near the university arboretum.
Potter Carre did not respond to a Facebook message seeking comment.
According to the documents, Sanford confessed to the killings when he stopped by an acquaintance's house on March 31. Appearing "excited and frantic," he called the second suspect, Larrue, and said he'd heard on social media that one of the victims in the arboretum shooting was still alive.
"I swear I hit them, how did they survive," Sanford said, according to the documents.
Sanford then hung up and told the acquaintance that he'd shot the couple "in the back of the head," the documents say.
Download the NBC News app for breaking news and politics
An attorney for Sanford, Crystal Vera, said in a brief interview that her client is "innocent until proven otherwise."
"We still don't have everything yet," she said, adding that she couldn't provide additional details.
Sanford is being held in lieu of $1 million bail.
Larrue hasn't yet entered a plea, court records show. His attorney didn't immediately respond to a request for comment.