Five people died early Thursday after their car flew off an overpass onto an Arizona highway then burst into flames, officials said.
The Arizona Department of Public Safety said the midsize SUV was carrying what appeared to be two adults and three children when it slammed "at a good rate of speed" into an off-ramp's concrete barrier on Interstate 10 in Phoenix at about 12:30 a.m. ET.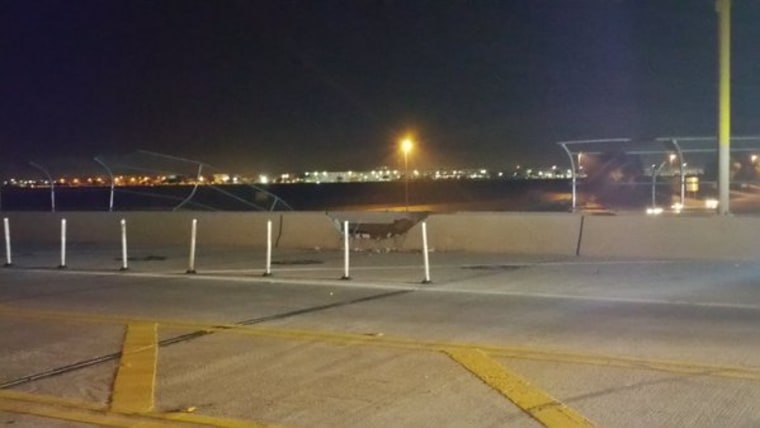 The vehicle went through the barrier, "vaulted through a chain-linked fence, and then fell down approximately 30-50 feet to the interstate 10 median where it caught fire," Captain Damon Cecil said in a press briefing.
Authorities say there was only one vehicle involved in the accident and that all five occupants died on the scene. Cecil said it was unclear if they died from the impact or from the ensuing fire.
Investigators are also trying to determine the exact cause of the crash.
Cecil said that skid marks show the driver tried to stop.