KINGMAN, Ariz. — Danielle Stephens ran her fingers down a long list of her relatives' names and sighed.
All of them had been diagnosed with cancer. Most of them had died, many before they were 55.
Like Stephens, 81, they had all spent their lives in Kingman, Arizona, where during the Cold War they often watched the early morning sky lit up by orange flashes from atomic bombs detonated at a government testing site in the Nevada desert less than 150 miles north of the city.
"Back then, no one thought the tests were dangerous," said Stephens, who ran a cattle ranch with her husband.
The list of her family members with cancer grew to 32 in July, when she was diagnosed with stage 4 colon cancer. It is the radiation exposure from those nuclear tests that Stephens believes caused her cancer and that of her family members and scores of others who lived in lower Mohave County in the 1950s and '60s. Her relatives had breast, colon, thyroid and kidney cancer, all of which have been linked to radioactive fallout.
"I just think it's a travesty, and the government should not be allowed to get away with it," Stephens said.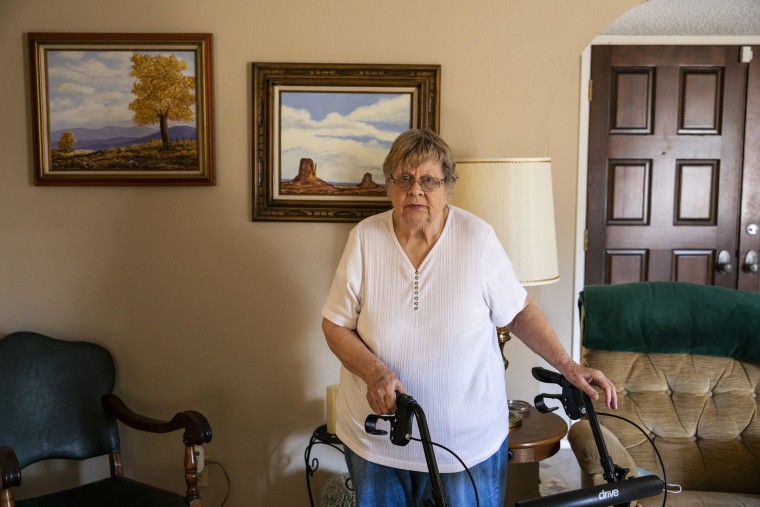 The federal government enacted a compensation program for "downwinders," those who lived near the Nevada Test Site and suffered cancers linked to radiation from the nuclear blasts. However, unlike residents in other parts of Arizona, Nevada and Utah, the residents of Kingman and lower Mohave County have never been compensated by the federal government.
Lower Mohave County residents don't know why the federal government left them out of the 1990 Radiation Exposure Compensation Act, known as RECA. Neither do lawmakers who've fought for years to broaden the program. With RECA scheduled to end in 2022, they say, it's urgent to include residents like Stephens and her neighbors and relatives.
"We want to make sure that all of the families impacted are appropriately recognized and compensated," said Rep. Greg Stanton, D-Ariz., who along with Rep. Paul Gosar, R-Ariz., introduced legislation this year that would expand RECA to include all of Mohave County, as well as Clark County, Nevada, most of which was also left out of the compensation program.
"They suffered so that we could advance American defense systems at the time that we were testing nuclear missiles, and now we owe it to them to do our part to make sure that they are recognized, acknowledged and compensated," Stanton said.
Stephens spent more than a decade as the president of the Mohave County Downwinders, sending letters to legislators and collecting personal stories. She hopes she and other downwinders can see those changes in their lifetimes.
"We fought so long for so many years," she said. "I want it resolved."
The dangers and fallout of atomic testing were unknown to the public when testing began at the Nevada Test Site, now known as the Nevada National Security Site. One hundred of the nuclear tests at the site from 1951 to 1962 were above ground.
Stephens said getting a glimpse of the flashes or enormous mushroom clouds was a form of entertainment. Detonation times and dates were advertised in newspapers. Children were given short recesses on testing days to stand in the schoolyard and to watch the explosions turn the sky orange. In Las Vegas, only 65 miles from the testing site, businesses billed the tests as tourist attractions to view from hotel windows.
Stephens recalls that as a teenager in 1953, she, her father, her uncle and her brother rode on horseback into the Aquarius Mountains to get a better view of one of the nuclear explosions. As they watched the plume shoot into the sky, they could feel the wind blow the smoke and dust toward them. They hurried to get off the mountain, trying to escape the fallout. But by the time they returned home, their clothes were coated with oily pink stains, Stephens said.
"So about everyone up there got cancer," she said. Her father died of colon and kidney cancer. Her brother, who is still alive, was diagnosed with prostate cancer. Colon cancer, which Stephens is also diagnosed with, is covered under RECA.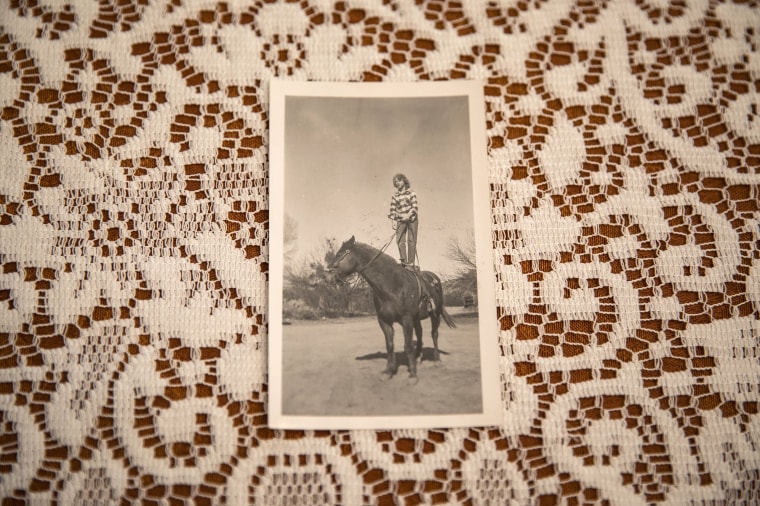 RECA, created in 1990 and administered by the Justice Department, entitles people to one-time payments of up to $50,000 if they developed certain cancers and lived for at least two years in certain counties of Nevada, Arizona and Utah from 1951 to 1962. It also offers compensation to on-site participants and uranium workers. The program has approved more than 23,000 downwinder claims, paying more than $1.1 billion.
But only a small part of Mohave County that lies just north of the Grand Canyon was covered. In 2000, amendments expanded the boundaries, adding five more Arizona counties, but still lower Mohave County was left out.
For more of NBC News' in-depth reporting, download the NBC News app
"It's closer to the Nevada Test Site than any other county in Arizona," said Laura Taylor, a lawyer who focuses on RECA claims. She pointed to a 1997 study by the National Cancer Institute that found twice the amount of radiation exposure in lower Mohave County compared to other Arizona counties, such as Gila and Yavapai, which are much farther east of the Nevada Test Site but are now covered by RECA. "It really just doesn't make any sense."
According to a report by Arizona health officials, Mohave County had one of the highest average cancer rates in the state from 1999 to 2001.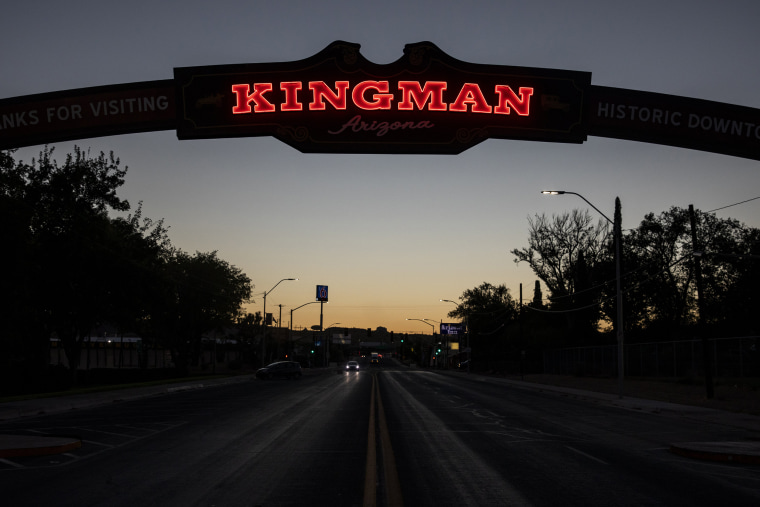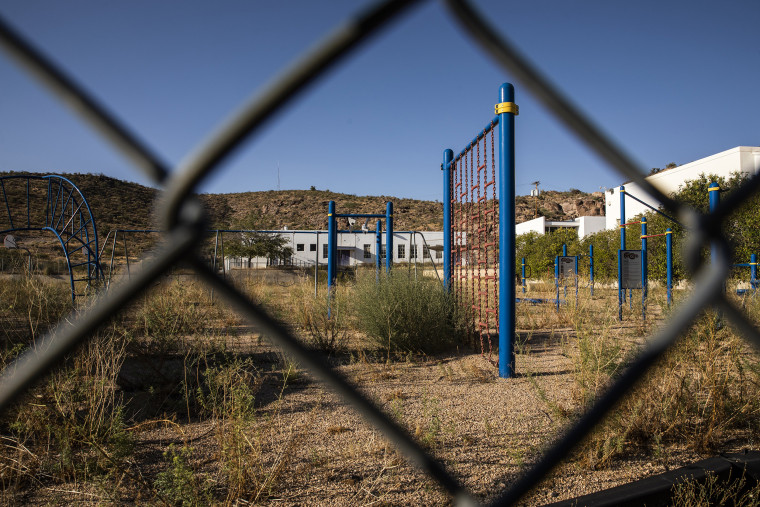 Taylor believes that lower Mohave County may have been left out because, at the time of RECA's creation, the county's closest member of Congress was based in Phoenix. Gosar, who's spent five years trying to amend RECA to include Mohave County, said he believes that it's been difficult to gain traction because other lawmakers may view the issue as affecting a small group of people or because the federal government doesn't want to issue more payments.
"The government also never likes to admit it made a mistake," he said.
In February, Stanton and Gosar introduced their latest bill to include all of Mohave and Clark counties in RECA. However, COVID-19 has limited congressional hearings, and it hasn't moved out of the Judiciary Committee.
In July, Stanton and Gosar tried instead to introduce the expansion as an amendment to the 2021 National Defense Authorization Act, but it failed. They say they will try to include the language in coronavirus stimulus bills this fall.
If that doesn't work, they plan to introduce a new bill during the next congressional session in January.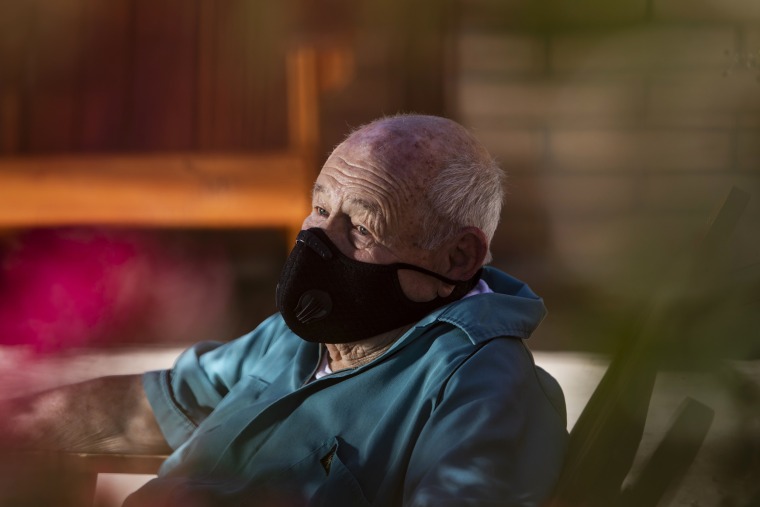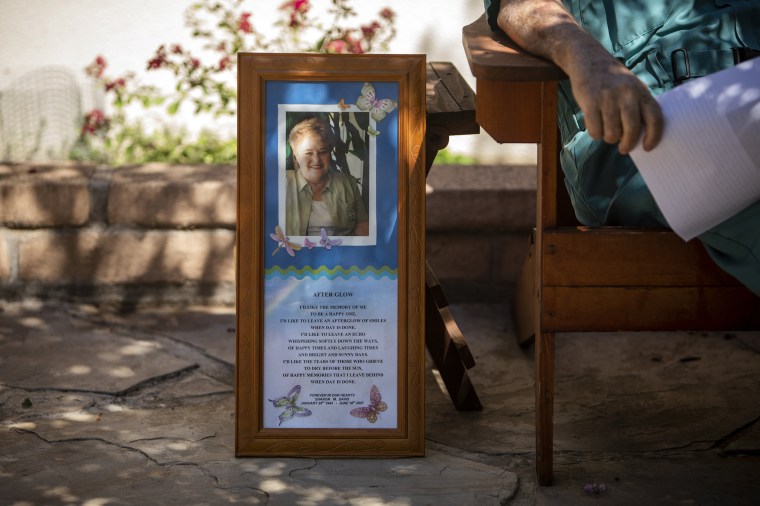 Eddie Pattillo, a retired construction manager, said acknowledgment by the government that lower Mohave County had been affected by nuclear fallout would mean more to him than monetary compensation.
"I mean, $50,000 is not even enough to cover one of my appointments," said Pattillo, 81, who was diagnosed with prostate and bladder cancer in 1997. Although he went into remission following operations and chemotherapy, he was diagnosed with colon cancer in 2014.
Like Stephens, Pattillo has watched friends and family members die of cancer. His younger sister, Sharon Davis, died in 2007, five years after she was diagnosed with breast cancer.
Even though the disease has weakened him, Pattillo still spends his days working in his backyard garden, where he's planted a myriad of desert plants and tomatoes, squash and eggplants. He spends time with his wife of 55 years, Mary Jane, and their two children. His favorite "child" is his black schnauzer, Sally.
In recent years, he said, he has given up some hope that Mohave County downwinders will get recognition. The deaths and lack of government accountability left him with little trust in government.
"It would mean a lot if something was done about it," he said. "It would mean that they finally made a wrong right."