A convicted serial killer who committed suicide in an Arizona prison last year was likely hoarding antidepressants from a fellow inmate in the months before his death, a state prison investigation said.
Findings in an Arizona Department of Corrections report released Friday indicate another inmate gave 40-year-old Dale Hausner several amitriptyline pills a week over a two-month period at a Florence prison.
According to the documents, the unidentified inmate told the Inspector General's Office that Hausner said he was having trouble sleeping. So, the inmate initially gave Hausner nine pills before giving out four or five each week.
The inmate told officials he had medications to give because prison nurses didn't always watch him take what was a daily dosage. He would save any he didn't feel like taking.
While the inmate recalled talking with Hausner about the idea of stockpiling pills to commit suicide, the inmate said he thought Hausner was taking them as he received them.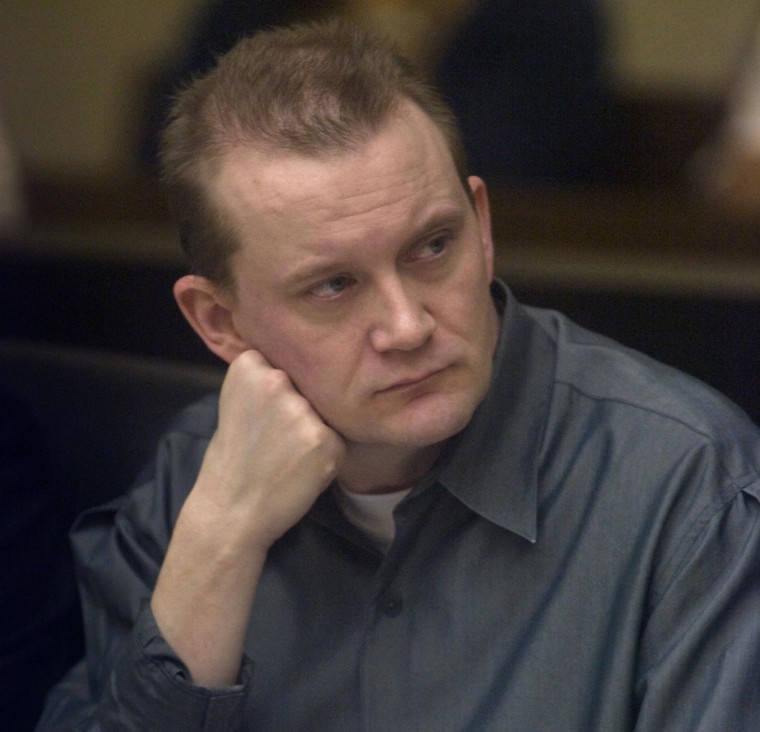 According to the inmate, he would use a homemade fishing line to transport pills from his cell to another until they reached Hausner. It's possible Hausner had more than 56 tablets, the inmate said.
He was found unresponsive in his isolation cell at Eyman state prison complex on June 19, 2013. He was pronounced dead about an hour later at a hospital in Anthem, according to Arizona Department of Corrections officials.
The Pinal County Medical Examiner's Office ruled his death a suicide and said the cause of death was "amitriptyline intoxication."
Hausner was found guilty in a series of random shootings on pedestrians, bicyclists and animals. The former airport janitor was given six death sentences and hundreds of years in prison for killing six people and attacking 19 others in 2005 and 2006.
Since his convictions, Hausner had asked that he be executed quickly.
County authorities have said that while he was awaiting trial, Hausner tried to kill himself with an overdose of cold tablets.
- Associated Press