The gun an Arizona man used to kill at least four of his six victims was a .40-caliber Glock that he was lawfully allowed to own — despite a 2009 arrest for domestic violence, a federal agent says.
Dwight Lamon Jones, 56, was not the original purchaser of the semiautomatic handgun that was found Monday in the suburban Phoenix hotel room where he fatally shot himself. And it is unclear exactly when he obtained the pistol.
But his domestic violence arrest "wasn't a disqualifying prohibition for him to own, possess or purchase a weapon as far as we were concerned," Thomas Mangan, a spokesman for the federal Bureau of Alcohol, Tobacco, Firearms and Explosives, told Reuters on Tuesday.
Jones used that weapon to kill prominent forensic psychiatrist Steven Pitt, psychologist Marshall Levine, and paralegals Veleria Sharp and Laura Anderson, Mangan said.
But police have not confirmed whether the Glock was used in two other killings that have been blamed on Jones — the murders of Mary Simmons, 70, and Byron Thomas, 72, who were found fatally shot in a Fountain Hills, Arizona, home.
Nor have they revealed what kind of weapon the suspect used to end his own life after a SWAT team barged into his room at the Extended Stay hotel in Scottsdale, Arizona.
Jones is believed to have been targeting people who played a part in his bitter divorce from his ex-wife, Connie Jones — a radiologist at a mammography center now married to a former Phoenix police detective — when he embarked on the deadly rampage Thursday.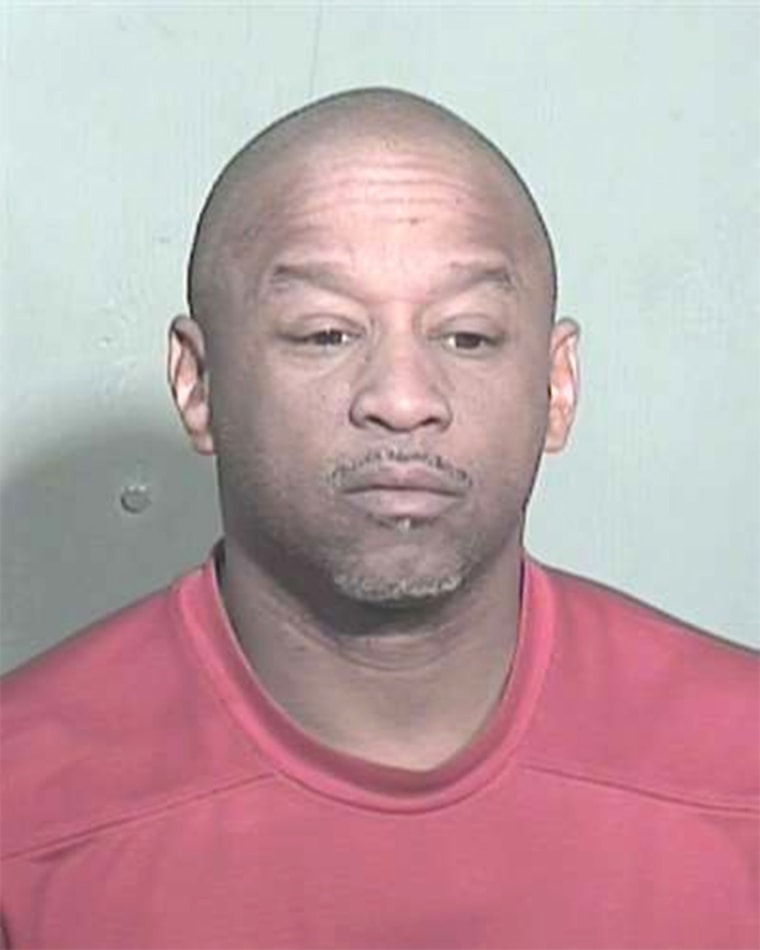 Shortly before Connie Jones filed for divorce in 2009, Jones was charged with misdemeanor assault, threats and intimidation, and disorderly conduct. He later pleaded guilty to disorderly conduct.
At one point, Connie Jones sought an order of protection from her husband, who acted as his own lawyer in a divorce case that was not settled until 2017.
Jones' first victim was Pitt, 59, police said. He had advised police and prosecutors in high-profile cases like the JonBenét Ramsey murder and the Columbine school massacre — and also conducted a court-ordered psychiatric evaluation of Jones during his divorce, sources told NBC News.
On Friday, Sharp, 48, and Anderson, 49, were killed inside a law office in Scottsdale. Both women worked for Elizabeth Feldman, who was Connie Jones' divorce lawyer.
Levine, 72, was found dead on Saturday at his Scottsdale office. He was not connected to the divorce, but he was subletting the office of the psychiatrist who evaluated Jones' son during the proceedings.
It was not immediately clear what the connection was between Jones and the slain Fountain Hills couple. But investigators covertly watched Jones throw a .22-caliber pistol that belonged to Thomas in a trash can, police said Monday.
Shortly after Jones killed himself, Connie Jones revealed that her current husband, Richard Anglin, tipped off Phoenix police on Saturday night that there might be a connection between the murders and her divorce.
The next day, police posted three or four officers at the home of Judge Susanna Pineda, who presided over the divorce, The Associated Press reported.
Pineda was one of several people Jones griped about in a series of videos he posted on YouTube that NBC News has viewed and that have since been removed from the site.