An Arizona teen, locked out of his house with his little brother and having forgotten his keys, tried to slide down the chimney — only to have to be rescued by a fire crew Wednesday, officials said.
The boy, who wasn't identified because the family didn't want him to be embarrassed, was hoisted out of the chimney using a rope with what's called an auditorium knot — two loops that cinch over the wrists once tightened, said Capt. Barrett Baker, a Tucson fire spokesman. The fire department was called shortly after 3 p.m. (5 p.m. ET) when a neighbor heard his cries for help and called 911.
The boy was heavily covered in soot but was otherwise fine, said Baker, who called the incident "a innocent act that thankfully turned out OK, but one that we hope no one repeats."
To reinforce that message, Baker helpfully added: "Trying to gain entry to a house by sliding down the chimney is extremely dangerous. The chances of making it down safely are slim to none, and getting stuck can lead to serious injury or even death."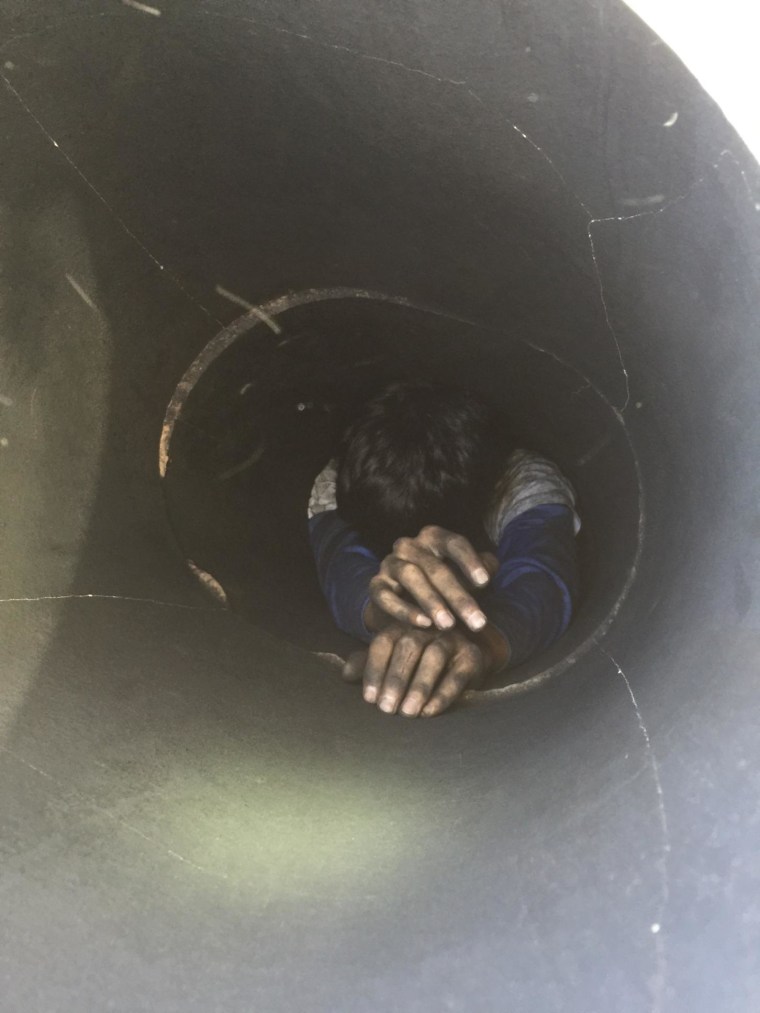 IN-DEPTH
— M. Alex Johnson