The Arizona man arrested this month for allegedly planning a terror-related strike was attacked in jail, authorities confirmed to NBC News.
Mahin Khan, 18, of Tucson was assaulted by other inmates in a Maricopa County jail on July 2, the day after his arrest, the Maricopa County Sheriff's Department said.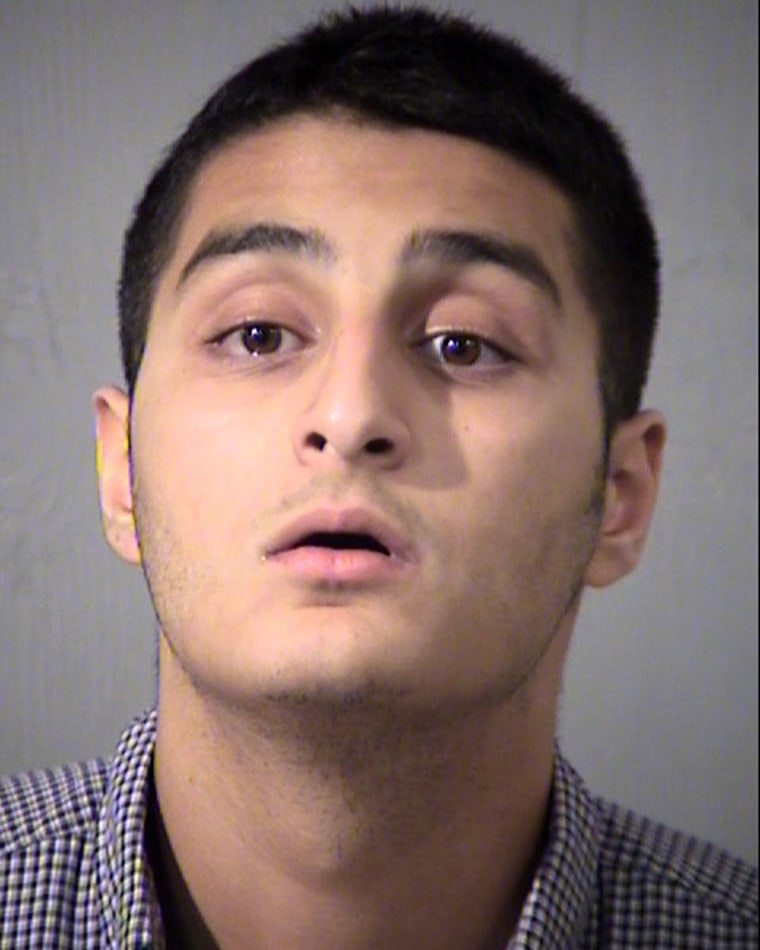 Khan suffered "some minor non-life-threatening injuries" and has been moved to segregated housing in Lower Buckeye Jail, authorities said.
Khan declined to be placed in segregation when it was offered, the sheriff's office said.
Maricopa County Sheriff Joe Arpalo has ordered for Khan and any inmate with similar charges to be automatically isolated from the rest of the jail population going forward.
Khan was arrested this month on terrorism-related charges linking to a conspiracy targeting government buildings in two Arizona cities.
Related: Arizona Terror Suspect Sought Guns, Bomb Instructions: Court Docs
The FBI alleges that Khan made contact with the terrorist group Terik-e Taliban Pakistan, also known as the Pakistani Taliban or TTP. Khan also made contact with an individual in hopes of obtaining two rifles and a handgun.
Khan is due back in state court in Phoenix on Tuesday. He is being held without bond, according to jail records.