LITTLE ROCK, Ark. — Melissa and Michael Mooneyhan met as high school students and quickly fell in love. The two were married in 2004, even before they graduated.
More than a decade later, the pair died shielding their young daughter from a tornado as the twister chewed up the family's mobile home in Nashville, Arkansas, authorities said.
The home looked "like it had exploded," said Howard County Coroner John Gray, who called the little girl's survival "a miracle." Rescuers who found the family believe the couple perished while desperately trying to protect their child.
When search crews lifted a piece of trailer debris, they found the girl squatting between her parents' bodies, awake and teary.
"I don't think she had nearly a scratch on her," said Howard County Emergency Management Coordinator Sonny Raulerson. "There wasn't enough room for her to even stand up. But she didn't try to crawl out. I don't think she wanted to leave her mama."
The Mooneyhans were among five people killed Sunday after a line of powerful tornadoes battered several small communities in Texas and Arkansas. Three people died in Texas. Scores of others were hurt, some critically.
The child, about 18 months old, was taken to the hospital and later released to relatives.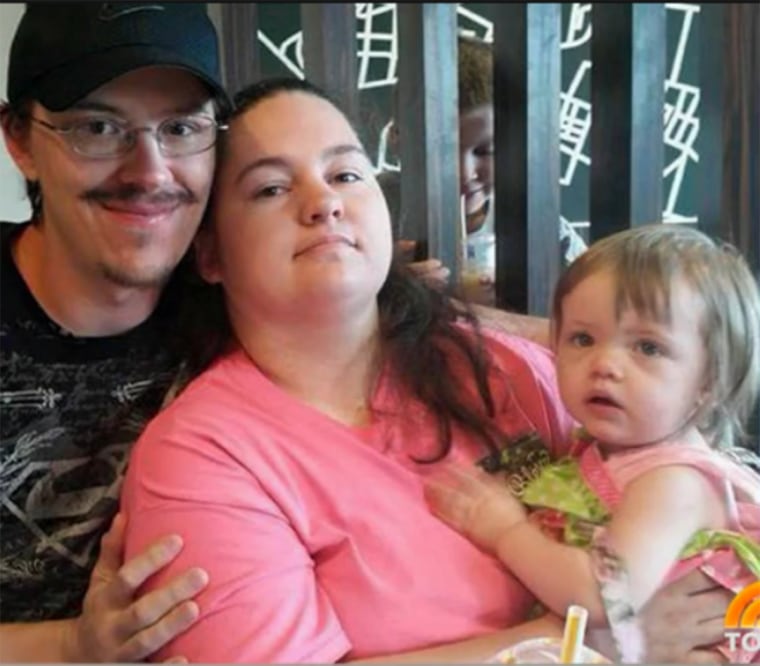 "That poor little girl is never going to know them," Gray added. "But she's young enough that she'll never remember what happened."
Polly McCammack, who also lives in Nashville, is Melissa's third cousin. A week ago, she said, the close-knit family lost their grandmother who "practically raised" Melissa and her siblings.
"The family has been hit hard. They're strong, but it's almost like to the point you're afraid to breathe," McCammack said.
Michael Mooneyhan worked in the deli department of the local Wal-Mart. Melissa was a stay-at-home mom doting on their daughter.
"That baby was definitely their life. They considered her their greatest blessing. You couldn't find two parents who loved a child more," McCammack said. "She's going to grow up knowing family and knowing love."
Family members went to the site of the destroyed home the next day looking for mementos, toys and anything else they could salvage for the child, McCammack said.
— The Associated Press