The Arkansas Supreme Court Wednesday declined to stop counties from issuing marriage licenses to same-sex couples.
A state court judge Friday declared the state's ban on same-sex marriage unconstitutional, prompting Attorney General Dustin McDaniel to request a stay.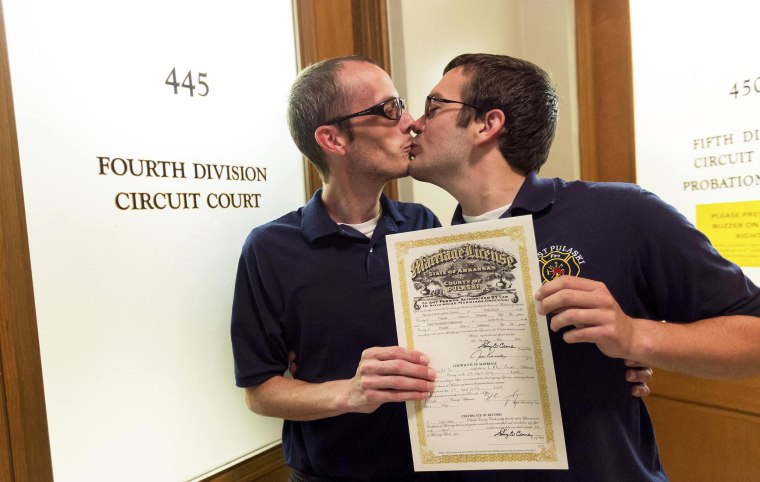 But in an unsigned and apparently unanimous ruling, the court said Wednesday that it could not act on the request because the judge's ruling wasn't a final one. The judge may have thought his decision was final, but while he ruled on some parts of Arkansas' marriage law, his order did not touch another provision that bars county clerks from issuing marriage licenses to same-sex couples.
"We have no jurisdiction to hear the appeal," the court concluded.
The state supreme court's order was issued "without prejudice," meaning the state can try again later when the procedural hurdles are no longer in the way.
Meanwhile, Washington and Pulaski counties, the last remaining counties in the state that continued to hand out same-sex marriage licenses, decided late Wednesday to suspend the process.
"The Washington County Clerk's Office has suspended issuing same-sex marriage licenses pending clarification," Washington County Clerk Becky Lewallen said in a statement.
—Pete Williams