A man who was 11 when he and a friend gunned down a teacher and four students at their middle school in 1998 died Saturday in a car crash on an Arkansas highway, according to police.
Andrew Golden, 33, who had changed his name to Drew Grant and was living in Missouri, died when the driver of a Chevy Tahoe collided head-on with his Honda CR-V on Highway 167 near Cave City, about 100 miles north of Little Rock, according to state police.
The driver of the Chevy, Daniel Petty, 59 — who was driving south when he swerved over a center line, a turning lane and two northbound lanes before crashing into Grant's Honda — also died, according to a police report.
Stephanie Grant, 29, and a 2-year-old child were in the car with Grant and were injured, the report said. Kathy Tanner, 59, who was in the car with Petty, was also injured.
Grant and Mitchell Johnson, who was 13, set off a fire alarm at Westside Middle School near Jonesboro, Arkansas, on March 24, 1998, and shot at people as they fled the building.
Paige Herring and Stephanie Johnson, both 12, Brittney Varner and Natalie Brooks, both 11, and teacher Shannon Wright were killed. Ten others were wounded.
Johnson and Golden were tried as juveniles and were released at the age of 21 in 2005 and 2007, respectively. Because they were tried as juveniles, their records were sealed.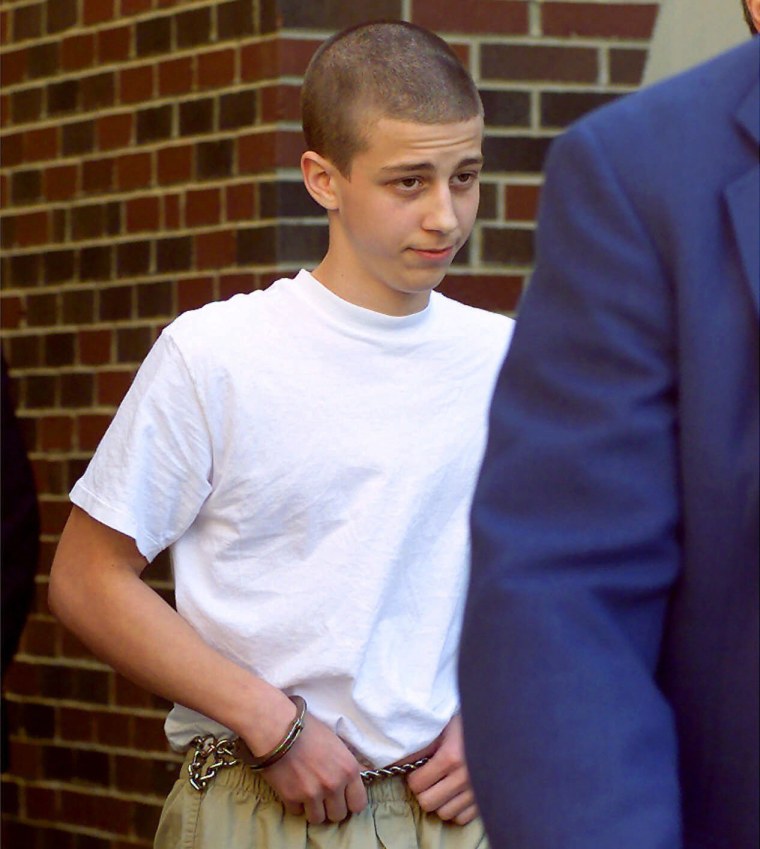 Grant applied for a concealed carry handgun permit in 2008, but his request was denied by the Arkansas State Police, according to NBC affiliate KAIT.
In 2017, the victims' families were awarded $150 million in damages, and Grant and Johnson were prohibited from profiting in any way from the shooting.
Download the NBC News app for breaking news and politics
Wright's husband and son, Mitch and Zane, released a statement after Grant's death Saturday.
"The news of Andrew Golden's death today fills our family with mixed emotions as I'm sure it does with the other families and students of the Westside shooting. Mostly sadness. Sadness for his wife and son, sadness that they too will feel the loss that we have felt," the statement, released to KAIT, said.
"To his family, we are so sorry for your loss. We are praying that his wife and child will make a full recovery," the statement said.