Four months after Arkansas officials sparked outrage by trying to kill eight inmates in 11 days, the state has set another execution date — this time for a murderer who stabbed, shot and beat a retired minister with a can of hominy but who is, according to his lawyers, too delusional to be put to death.
Jack Greene, 62, is scheduled for a lethal injection on Nov. 9. He has no pending appeals, and the U.S. Supreme Court declined to hear his case last year.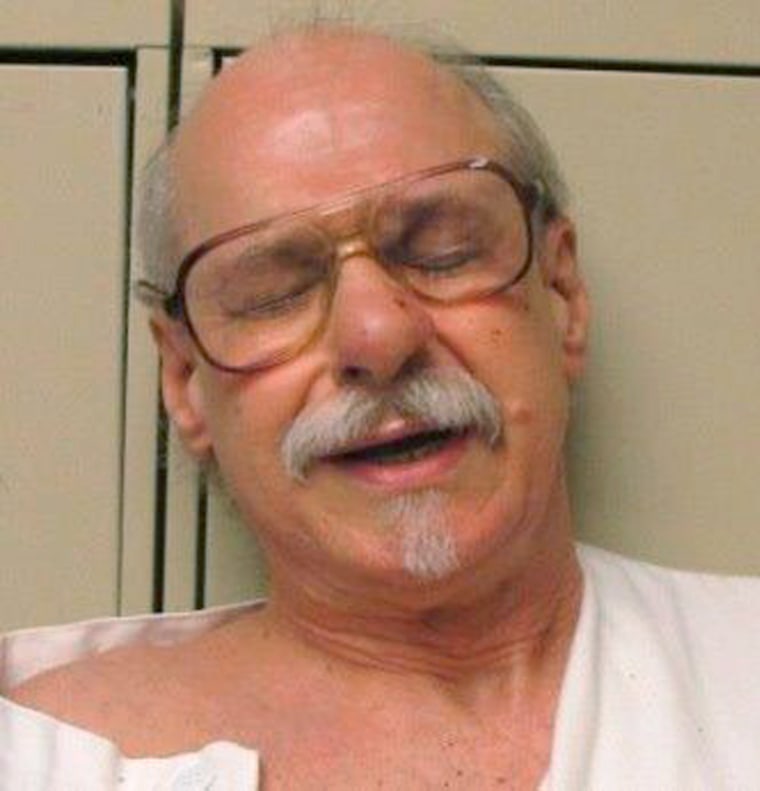 His attorney said Greene should be exempt from execution under court rulings that hold condemned inmates must be competent enough to understand their punishment.
"The state has taken the next step toward executing a man who suffers from severe mental illness," Greene's federal defender, Scott Braden, said Friday after Gov. Asa Hutchinson set the execution date.
"Mr. Greene has long held a fixed delusion that the Arkansas Department of Correction is conspiring with his attorneys to cover up injuries that he believes corrections officers have inflicted upon him. He complains that his spinal cord has been removed and his central nervous system has been destroyed. He believes he will be executed to cover up what he calls these 'crimes against humanity.'"
Greene was sentenced to death for the 1991 murder of retired pastor Sidney Burnett — who had accused him of arson — days after he killed his own brother.
According to court documents, he tied up and gagged the 69-year-old clergyman, bashed his head with the can of hominy, cut him from mouth to ear, and fired a .25 caliber pistol into his chest and head. One judge referred to it as "horrible torture."
The state argues that Greene was found competent before his trial and sentencing, but the defense says he hasn't had a proper hearing on his current mental state.
"Mr. Greene's severe somatic delusions cause him to constantly twist his body and stuff his ear and nose with toilet paper to cope with the pain," another federal defender, John Williams, said. "By doing so, Mr. Greene frequently causes himself to bleed."
In 2009, Greene told an Arkansas judge that his "frontal lobe hurts so bad I have to stick my finger in the corner of my eye," his lawyers said in a brief. Defense experts said he was brain damaged and "psychotic," while a state doctor has testified that he is not mentally ill or incompetent.
Arkansas set Greene's execution date soon after obtaining a new batch of execution drugs, paying $250 in cash to an undisclosed supplier. When its previous stockpile was about to expire in the spring, the state tried to stage eight executions at an unprecedented pace.
Ultimately, four inmates were put to death. One of the prisoners who received a temporary reprieve, Jason McGehee, was granted clemency by Hutchinson on Friday. His death sentence for the murder of a 15-year-old boy will be commuted to life in prison.
Nationwide, executions hit a 25-year low last year, suppressed in part by states' inability to obtain drugs for lethal injections. According to a Pew Research survey, public support for the death penalty has dropped to its lowest level in four decades, although slightly more Americans favor it than oppose it.