A woman was kidnapped and reportedly thrown off a bridge after witnessing a murder.
Two men were shot at a house in Scott, Arkansas, early Christmas morning, authorities said.
Deputies arriving at the scene found that one man had been killed and a second had survived his gunshot wounds, according to Capt. David Bufford, a spokesman for the Lonoke County Sheriff's Office. The second man's girlfriend was missing from the residence and investigators issued a statewide bulletin, Bufford said.
Local station KATV reported that Little Rock Police found her in neighboring Pulaski County. According to a police report, the woman said she was thrown off a bridge into the river and then swam to shore. NBC News could not independently verify those details on Thursday.
The woman, who has not been identified, told investigators she witnessed a shooting at the home from which she was taken, Bufford said. She is doing "okay" and has been released from a hospital, where she was treated for hypothermia, Bufford added.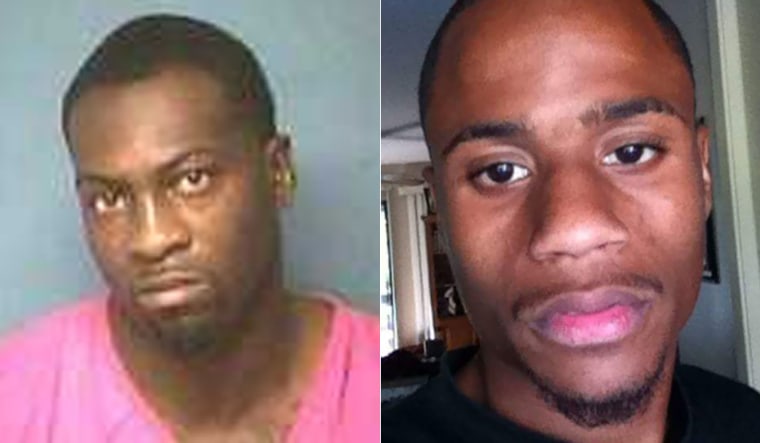 Richard Gilliam, 33, of Little Rock was taken into custody and has been charged with capital murder, kidnapping and criminal attempt to commit capital murder and aggravated residential burglary. He is due back in court next on Feb. 20.
A second suspect, Deymon Webb, 28, turned himself in on Wednesday night, the Lonoke County Sheriff's Office said.
The man who was fatally shot was identified as 49-year-old Arlin Wayne Nugent. Officials believe he was "acquaintances" with the suspects, according to Bufford.
Police are working to determine a motive for the shooting, Bufford said.