A man has been arrested in connection with the arson fire that damaged a Florida mosque occasionally attended by Orlando night club shooter Omar Mateen, authorities announced Wednesday.
Joseph Michael Schreiber, 32, was arrested in Fort Pierce Wednesday afternoon and will be charged with a felony count of arson with a hate crime enhancement, St. Lucie County sheriff's Major David Thompson said.
The suspicious fire broke out at the Islamic Center of Fort Pierce early Monday. No one was inside the building at the time.
Surveillance video captured a man fleeing from the scene after the fire broke out. Firefighters were called to the mosque at 12:31 a.m., and it took them five hours to extinguish the fire.
Mateen, 29, opened fire on the LGBT-friendly Pulse nightclub in Orlando early June 12 and took hostages, in a rampage that left 49 people dead. Mateen was killed in a shootout with police. He occasionally worshipped at the mosque.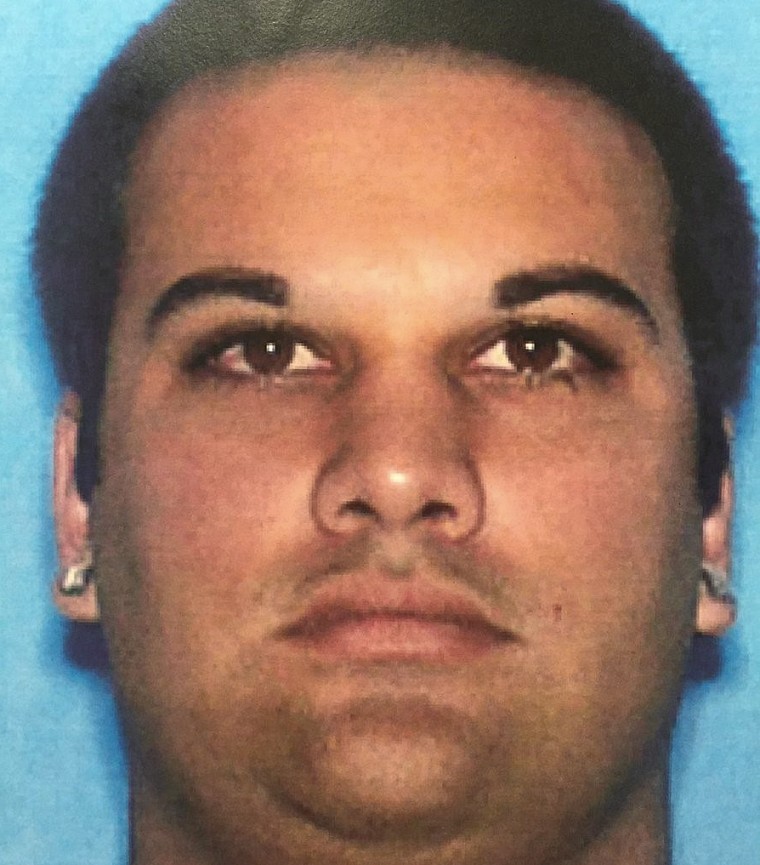 Related: Visitor Traffic Leads to New Fence Around Pulse Nightclub
The fire broke out after the nation marked the 15th anniversary of the Sept. 11 terror attacks, and investigators found social media posts referencing the anniversary, as well as Facebook posts containing what Thompson called "anti-Islamic propaganda."
"That corroborates our fear that this does in fact have to do with hate towards the Islamic community," Thompson said. Schreiber was still being questioned by investigators Wednesday evening, Thompson said.
The mosque's surveillance video shows a man in a wide-brimmed military hat arriving outside the building by motorcycle at 11:38 p.m., carrying what appeared to be paper and a bottle of liquid, the sheriff's office said.
The footage shows the man approach the building, then a flash, then the man running away. After the flash, he briefly waves an arm, which investigators believe may have been a response to getting burned.
The sheriff's office said some type of accelerant was placed on the door of the mosque and set on fire.
Thompson said tips led them to Schreiber, and a motorcycle consistent with surveillance video and other evidence collected at his home led them to arrest Schreiber. Thompson said Schreiber is known to authorities and has "a history of robbery with a firearm."
Schreiber was sentenced to state prison twice before on theft convictions, in 2008 and also in 2010, records show.
It was unclear if Schreiber had an attorney. A number for the home where he was living was not immediately found.
The arson attack also coincided with the start of one of Islam's holiest times of the year, Eid Al Adha, a holiday that remembers the prophet Abraham's willingness to sacrifice his son for God.
Omar Saleh, an attorney for the Council on American-Islamic Relations, thanked the sheriff's department and other law enforcement agencies for the swift arrest. He said there was another case involving battery in Florida following the terror attack on June 12.
"Both of these actions, whether it's the battery, or the arson, or the terrorist act that happened on June 12th — all done for the same reason. It boils down to hate," Saleh said. "We will not judge this person based on what religion they are, because we know that it doesn't speak on behalf of his religion."
With the hate crime enhancement, Schreiber faces up to 30 years in prison if convicted on the arson charge, Thompson said. He could also qualify for state prison release re-offender and habitual felony offender laws, which could impose mandatory minimum or increase potential prison time, Thompson said.
The FBI said it is also investigating whether possible civil rights charges are warranted.