A 17-year-old homeless "runaway" faces a murder charge in connection with the killing of a University of Texas freshman this week, Austin police said Friday.
The suspect — identified as Meechaiel Criner — was arrested Thursday and booked in the Travis County Jail, Austin Police Chief Art Acevedo said at a news conference.
Student Haruka Weiser, an 18-year-old dance and theater major, was last seen alive on the Austin campus Sunday night before she was reported missing the following morning. Her body was discovered near a creek on Tuesday, and investigators declared her death a homicide — setting off a manhunt on the campus of 50,000 students.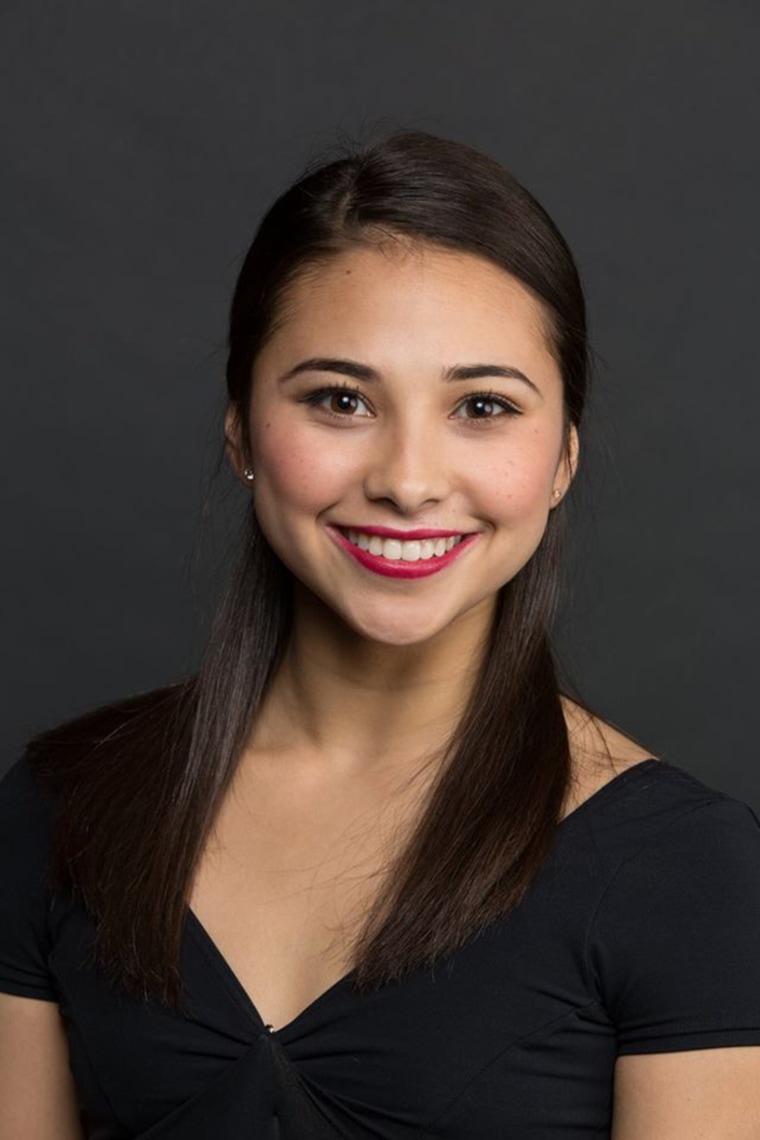 Police asked for the public's help to catch Weiser's killer after releasing surveillance video of the suspect lurking near the school stadium with a woman's bicycle.
"We're going to bring justice to that family, and restore the sense of safety that this campus and this community has enjoyed," Acevedo told reporters Friday morning, adding that a motive for the crime remains unclear.
Acevedo said Criner is not a student at the school.
"We don't believe he lived on campus or was hanging out on campus," he later told NBC News. "We know he's homeless. Part of what we need and we need from our community, anyone that knows him, has any history on him, any contact on him, to please contact the police department."
Related: Body Found Near Creek at UT Austin ID'd as Student Haruka Weiser
The arrest came after Austin firefighters provided a crucial tip to police after responding Monday to a small fire involving a backpack near the campus, the chief said.
Firefighters found Criner at the scene, police said, and he was taken to Lifeworks, a nonprofit shelter for youth in the city.
In addition, a witness to the fire also called in a tip after seeing the surveillance footage and believed the suspect looked like the same person involved in Monday's incident.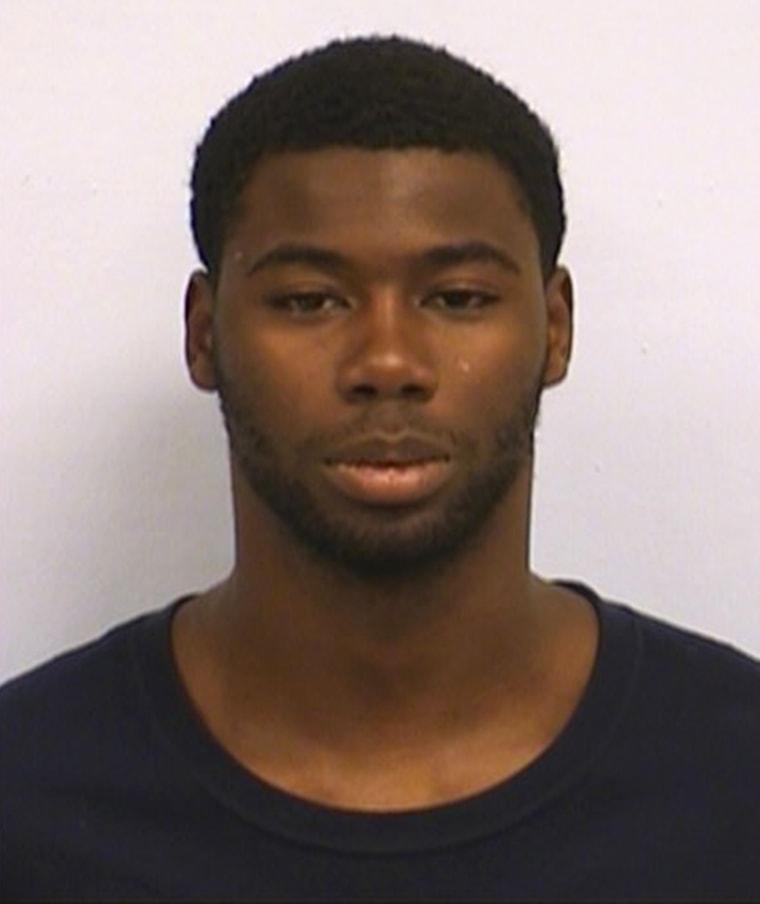 Police also found a MacBook with a Portland sticker on it in Criner's locker at LifeWorks, and Weiser's MacBook also had a Portland sticker on it, police said in an arrest warrant affidavit.
Criner was booked on a charge of tampering with evidence, and was charged with murder Friday afternoon. He is being held at the Travis County Jail in lieu of $1 million bail, according to jail records.
Weiser's family released a statement through the University of Texas at Austin thanking police, the university and everyone who assisted in the case.
"We remain steadfast in our desire to honor Haruka's memory through kindness and love, not violence. To the police officers, the UT community and all who have been impacted by this, we just ask that you hug your children, hug your parents TWICE, one from you and one from us," the family said. "Thank you for all the support you have shown us."
Criner had been under the care of the Texas Child Protective Services, agency spokeswoman Julie Moody told NBC News.
He last checked in with his case manager this week after he allegedly set the fire and was taken to LifeWorks. But before he was brought to the shelter, the agency did not know where he was and he was placed on "runaway status."
On the night Weiser disappeared after leaving the drama building, a suspect was seen walking around the area at about 10 p.m. and again after 11 p.m. while steering around a red or pink women's bike, police said Thursday. Authorities described him as a 6-foot-tall black male.
The man who police believe was Criner is seen on surveillance video following Weiser after she passed him, and pulling a "shiny rigid object" from the back of his pants, according to an arrest warrant affidavit. When the suspect returns into view he is carrying a duffel bag and walking with a limp and an apparent injury to his leg, police said.
Police added that Weiser was "assaulted," but declined to detail the nature of the crime because the investigation is ongoing. No weapon was recovered from the scene.
The jarring killing on a campus that hasn't seen a homicide in about 50 years has left students and faculty asking questions about safety and mourning a young woman excited about her first year in college.
Weiser, a Portland, Oregon, native, was trained in ballet and became involved in the school's student-run dance group.
Her family and school officials said she was passionate about dance, and was also planning on double majoring in pre-med.
In a 2015 Q&A with Dance West, her Beaverton, Oregon-based dance school, Weiser said that she began training in the sixth grade, and loves the disciplines of ballet and hip-hop.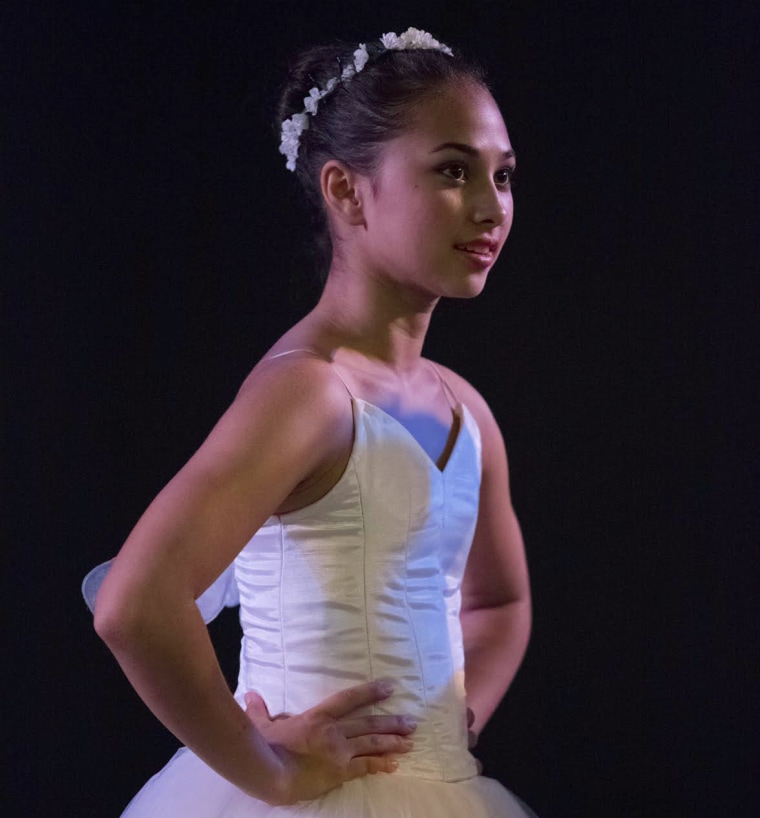 "I love to dance because it constantly challenges me," she said, according to the school's Facebook page. "I love that there is a finished, perfect product. My dancing is constantly changing as a I strive to improve. Because of this, I find that even the smallest successes can be the most rewarding."
Meanwhile, UT Austin President Gregory L. Fenves said additional police patrols on the campus will continue until further notice.
"We must honor Haruka's life and, as her family said so eloquently yesterday, make her death an occasion to improve safety for others and 'find some meaning behind an otherwise senseless and tragic death,'" Fenves wrote Friday to students.