A father was arrested and charged with murder in the deaths of his 6-year-old son, a 2-year-old girl and two adults whose bodies were found Tuesday in Cleveland's Slavic Village neighborhood, police said.
Armond Johnson was taken into custody on Tuesday on an aggravated robbery warrant, authorities said at a news conference Thursday afternoon, hours after they announced a suspect had been arrested.
He was charged with aggravated murder in the deaths of David Cousin Jr. and Takeyra Collins, as well as children Armond Johnson Jr. and Aubree Stone.
Johnson is set to to be arraigned on Friday morning.
Police have said that they found Cousin Jr. dead in a field. Officers received additional information and went to a nearby home, where they forced their way inside after smelling smoke, police said. A woman and children were discovered dead inside.
Authorities said Thursday that Johnson is the father of Armond Johnson Jr., but declined to disclose his relationship with Collins. Police believe Cousin Jr. was a neighbor of Collins and happened to be coming home when he encountered Johnson.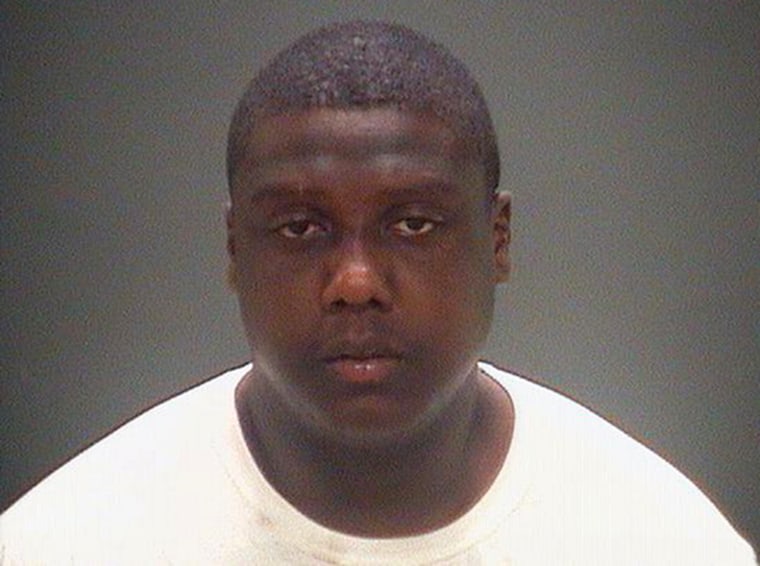 Cousin Jr., 35, and Collins, 25, were fatally shot, NBC affiliate WKYC of Cleveland reported, citing the Cuyahoga County Medical Examiner. Cousin Jr. was shot in the head and chest, and Collins had been shot in the back and stomach.
The children, Aubree, 2, and Armond, 6, died from smoke inhalation, the station reported. Authorities said Thursday that the house had been set on fire.
A landlord told WKYC that Cousin Jr. lived in an upstairs unit and that Collins and the children lived in a unit out back.
Relatives said the two neighbors didn't really know each other, the Associated Press reported.
A friend of Cousin Jr.'s, Elijejuan Smith, told WKYC that "he showed love to all his friends, all his family, anybody that needed him."
Landlord Annie Dattilo told the station that Collins was a "very good mother," and "beautiful young girl."