Police arrested a 25-year-old man in the death of Jatonne Sterling, a Clark Atlanta University student-athlete who was found with a gunshot wound Tuesday near campus, police said.
Keontay Holliman-Peoples was taken into custody on several charges, including felony murder and aggravated assault, Deputy Atlanta Police Chief Charles Hampton Jr. said at a news conference Thursday.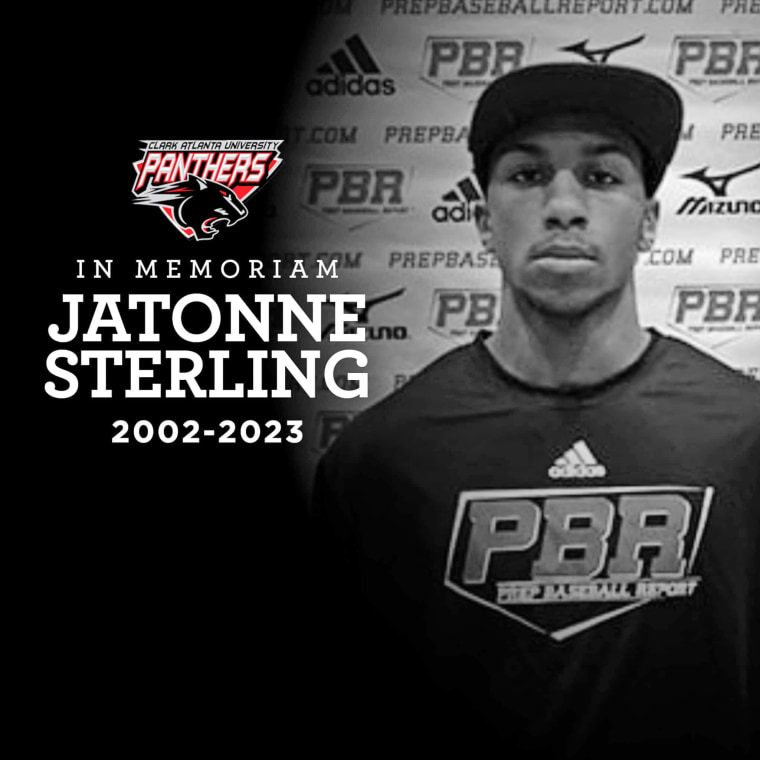 Sterling, 20, and Holliman-Peoples knew each other and got into a dispute before the shooting, Hampton said.
"We know that there was some correspondence prior to Tuesday and even as early as Tuesday morning," Hampton said. "This was not a random homicide."
Hampton said Sterling got into a parked vehicle with Holliman-Peoples and another unidentified man. A dispute escalated, and shots were fired inside the car, he told reporters.
Police were called to the Lyke House Catholic Center at Atlanta University Center just before 2 p.m. Tuesday. Sterling was pronounced dead at the scene.
Authorities are investigating and have not identified the other man in the vehicle. Hampton asked anyone with information to contact Crime Stoppers.
Sterling, a sophomore from Chicago, played baseball. The university's athletics department paid tribute to him on social media, writing: "Clark Atlanta Athletics send its condolences to Jatonne Sterling's family and friends. Gone too soon. Please keep Jatonne's family in your prayers."