WASHINGTON — An arrest has been made in the stabbing death of a jogger in an upscale Washington neighborhood a week after she became engaged, police said Thursday.
Wendy Karina Martinez, 35, was stabbed multiple times in Logan Circle on Tuesday night, according to authorities, who on Thursday announced the arrest of suspect Anthony Crawford. He was charged with first-degree murder while armed.
Crawford, a D.C. resident with a criminal past, was found Wednesday with the help of surveillance footage and tips from the public, said D.C. Police Chief Peter Newsham. Crawford, 23, was not cooperative with police and had a hand injury when he was apprehended, Newsham said.
"We feel very confident that we have in our custody the person responsible for this murder," said D.C. Mayor Muriel Bowser. She added the seemingly random attack is "damaging" to D.C. residents' sense of safety.
"This is an outraged community," Bowser said. "This is a woman who should be going to work today."
Martinez suffered seven stab wounds, including one to her face and three to her neck, slicing her jugular vein, according to the criminal complaint.
Newsham said there's no information to suggest the victim and suspect knew each other or any evidence to suggest it was a robbery. He described the stabbing as an "unprovoked attack," adding that investigators had not determined a motive.
"Without getting into too much detail, this happened very quickly," Newsham said, adding that many people were walking around the city street at the time of the stabbing. "I think it is unsettling for anyone in this city to see something like this happen. You don't see crimes like this very much," the police chief said.
Martinez can be seen on surveillance video from Tuesday night stumbling into a restaurant near the 1400 block of 11th Street NW in search of help. The restaurant's manager called police, and Martinez was taken to a hospital where she died from her injuries a short time later, police said.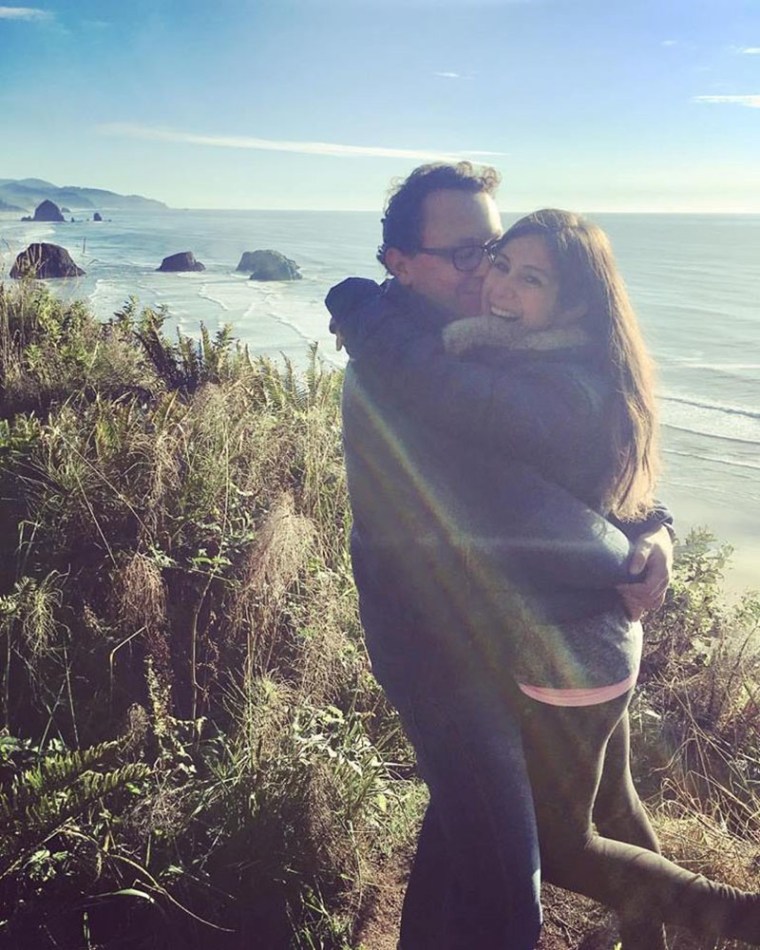 The manager said he heard someone scream and saw Martinez covered in blood. "I scared. I don't know what happened, and I just try to call police," the manager, who asked not to be identified, told NBC Washington.
"We are deeply saddened by this senseless tragedy. Wendy Karina Martinez was the light of our lives," the Martinez family said in a statement. The family added that Martinez had gotten engaged last week, and described her as "an avid runner ... a devout Christian, a wonderful friend, and a driven professional."
Martinez was chief of staff at FiscalNote, a Washington-based company that specializes in helping companies determine how government decisions influence their businesses, according to the startup's website.
"Wendy was an invaluable member of our team and a vibrant member of the community," said a FiscalNote tweet posted Wednesday.
Garrett Haake reported from Washington, and Elisha Fieldstadt from New York