Police in Sacramento, California, have arrested a man in connection with the stabbing of a U.S. airman who was hailed as a hero for helping to thwart an attack on a Paris-bound train in August.
James Tran, 28, was arrested Wednesday and charged with attempted murder for allegedly stabbing Spencer Stone, 23, during a fight downtown early Oct. 8, police said.
The fight broke out after member of Tran's group used a cell phone to take video of women in Stone's group, a police official told NBC News.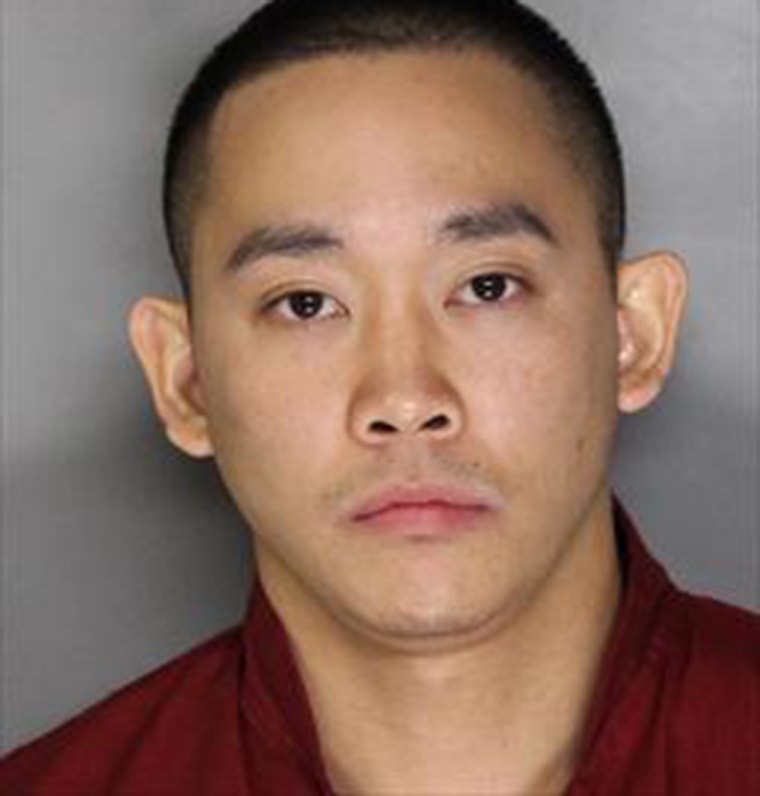 There was a verbal argument, it subsided and both groups began going on their separate ways, "and then subsequent to that Mr. Tran reengaged Mr. Stone and it escalated from there into a physical fight," Sacramento Police Chief Sam Somers Jr. told reporters.
"During that physical fight, Mr. Tran circled behind Mr. Stone and stabbed him multiple times in the back," Somers said. Tran and his group fled in a vehicle, cops said, but police security camera captured video of the escape.
Stone suffered life-threatening injuries and was rushed to UC Davis Medical Center. He recovered, and was released from the hospital on Oct. 15, a week after he was stabbed.
Stone was one of three Americans who subdued an AK-47-wielding gunman who opened fire on an Amsterdam-to-Paris train in August. Stone and friends Alek Skarlatos and Anthony Sadler, as well as a British man, Chris Norman, rushed the assailant and tied him up.
The four men received France's Legion d'Honneur for their actions. Stone was promoted from airman to staff sergeant on Friday, in part due to his actions on the train, officials said.
Somers said it does not appear Tran or anyone in his group knew of Stone's public stature. Tran was identified after tips came in following news reports about the stabbing, and detectives initiated a traffic stop near his Elk Grove home shortly after 7 a.m. and arrested him without incident, Somers said.
"They've been on this from the very beginning, with a lot of late nights, and on this one they did a lot of preparation on this one to make sure they got it right," Somers said.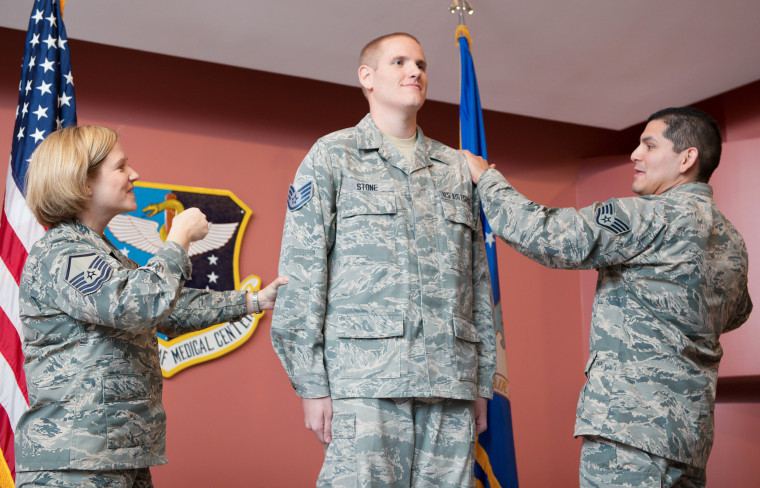 Tran was being booked in the Sacramento County Jail Friday on a charge of attempted murder, according to jail records. A lawyer for Tran was not listed.
The investigation is continuing, but no charges have been filed against anyone else involved, Somers said.
"Clearly, Mr. Stone, if he feels something is inappropriate or wrong he will take action, I'll leave it that way," Somers said.