The death of Tupac Shakur after a drive-by shooting in Las Vegas remained a high-profile cold case for almost 30 years, stoking rap rivalry conspiracies and media coverage around who would want the influential hip-hop star and actor dead.
Then, a breakthrough: Las Vegas police announced Friday the arrest of a suspect, Duane Keith Davis, one of four people thought to have been in the white Cadillac that pursued Shakur on Sept. 7, 1996.
A grand jury indicted Davis, 60, on a murder charge — an outcome that has surprised few after the former Los Angeles gang leader wrote a 2019 self-published memoir, "Compton Street Legend," boasting about his involvement as an eyewitness to the shooting.
"Tupac Shakur is a music legend, and this community and worldwide have been wanting justice for Tupac," Clark County District Attorney Steve Wolfson said at a news conference Friday. "And today, we're taking that first step."
But it was a long time coming.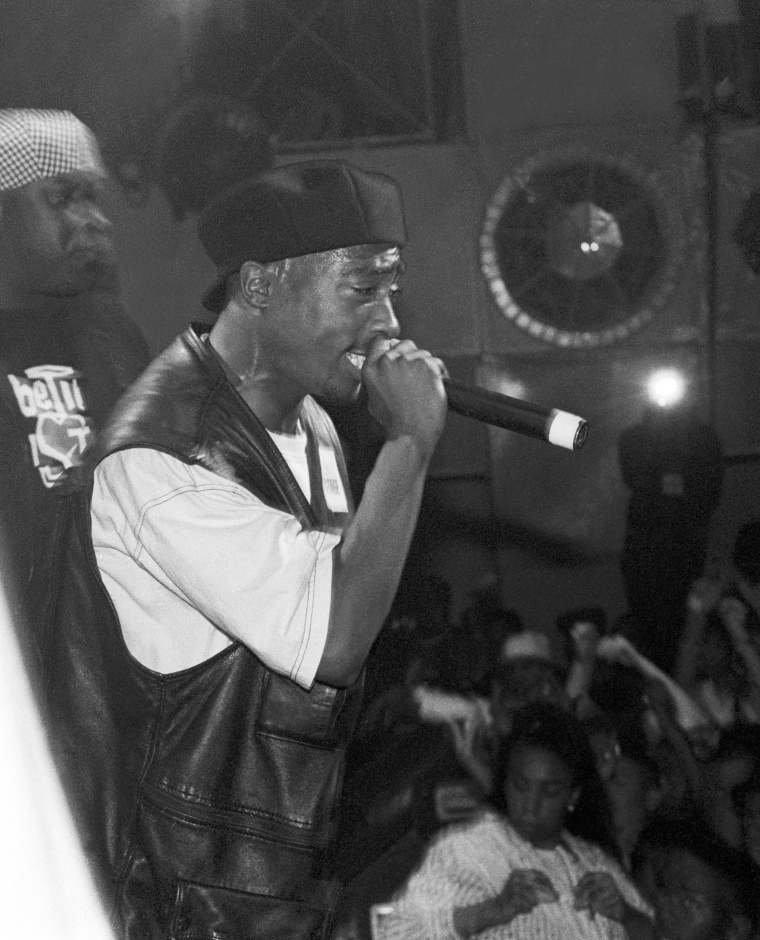 Shakur's family, fans and members of the Black community had been skeptical of the investigation and questioned why it seemed to stall year after year, despite all the attention.
"It's a story that has captivated people for a generation now," said Jeffrey Ogbar, a professor of history at the University of Connecticut and author of "Hip-Hop Revolution: The Culture and Politics of Rap."
"Better late than never," he said of an arrest, "but there is a concern that the people who've been most central to the murder will have escaped justice."
Shakur's killing
The rapper, who was born in New York, raised in Baltimore and moved to California in his teens, found success under the recording name 2Pac, racking up hits in the 1990s like "Keep Ya Head Up," "Dear Mama" and "California Love."
At the age of 20, he starred in the movie "Juice," and later opposite Janet Jackson in "Poetic Justice."
The night he was shot, Shakur attended a Mike Tyson-Bruce Seldon prizefight with Marion "Suge" Knight, the founder of Death Row Records, Shakur's label.
Shakur was a passenger in the BMW that Knight was driving. About 11:15 p.m., as they waited at a red light near the Las Vegas Strip headed to a club owned by Knight, a white Cadillac pulled up beside them and unleashed a fusillade, investigators said.
Shakur was shot four times, including in the chest, and died from his injuries six days later. He was 25.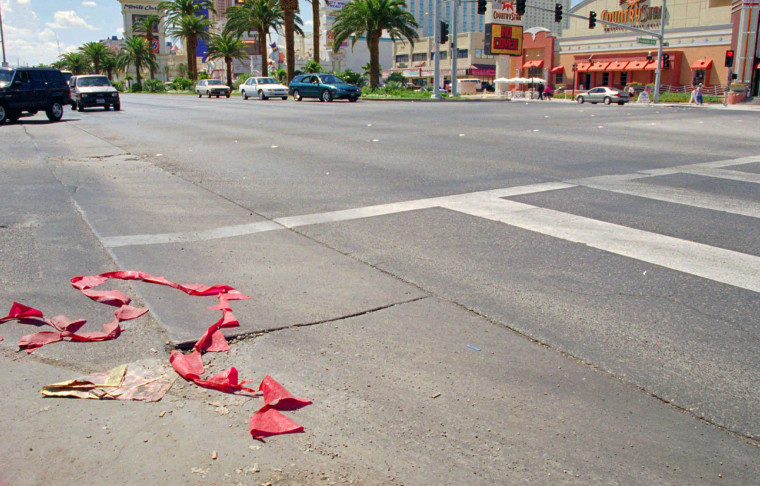 The rapper, who chronicled his hardships and wove introspective lyrics around themes of poverty, police brutality and self-proclaimed "thug life," had endured previous violence. In 1994, he was shot five times at a recording studio in Manhattan during a robbery.
"Tupac unfortunately fell victim," Ogbar said. "By all accounts, they would say he was not a gangster, but when he started to hang out with gangsters at Death Row, he adopted a lot of those sensibilities."
Overcoming obstacles
An incident the night that Shakur was killed was known to police, but discounted.
In the lobby of the MGM Grand, where the Tyson-Seldon boxing match was taking place, Shakur had an altercation with a man later identified by investigators in California as Orlando Anderson, a member of a rival gang in Compton.
At the time, however, the Las Vegas Metropolitan Police Department's homicide commander said his agency did not know who Anderson was or if it mattered, the Los Angeles Times reported in 2015 as part of a review of police actions.
"Investigators have no reason ... to believe that the altercation has any connection to the shooting," the homicide commander had said.
Authorities never vigorously pursued Anderson, who denied his involvement in Shakur's shooting and died two years later in an unrelated gang shootout. Police also failed to follow up with a member of Shakur's entourage who said he could identify the assailants — that witness also later died, according to the Times.
In the announcement of Davis' arrest Friday, Las Vegas police said it was Davis who "devised a plan" the night of the casino altercation to obtain a gun and retaliate against Shakur and Knight for beating Anderson. Police accused Davis, who was also Anderson's uncle, of being the one who "gave the gun to passengers in the rear seat" of the Cadillac who then opened fire on Shakur's BMW.
Derrick Parker, a retired New York Police Department detective who used his expertise in hip-hop culture to help investigate related homicides, said that Las Vegas investigators were not well-versed in the rap scene and gangs and that the case was stymied by competing law enforcement agencies.
There was another problem, he added: general mistrust of police and apprehension of witnesses to come forward with information. In addition, besides Anderson, two other people believed to have been in the Cadillac had died in the years following the shooting.
"It was a difficult case," Parker said. Davis "has a lot of street credibility. A lot of people were not going to go against him."
Rivalry speculation
Another narrative had taken hold in the wake of the shooting that Shakur was killed as part of the East Coast-West Coast rap feud that involved Brooklyn rapper Christopher Wallace, known by stage names Biggie Smalls and the Notorious B.I.G.
The speculation ramped up six months after Shakur was slain, when Biggie was attacked in a drive-by in Los Angeles after the Soul Train Awards. He was pronounced dead at the hospital.
While some police investigators have accused Knight of ordering a hit on the "Mo Money Mo Problems" rapper, he has denied any involvement in Biggie's death, which remains unsolved.
Another unproven conspiracy theory in Shakur's killing suggests Knight may have wanted him to die. Meanwhile, some have seized on the idea that perhaps Shakur's death was staged and he is actually still alive.
But Clark County prosecutors say they are certain it was Davis, who is known by the gang name "Keefy D" or "Keffe D," who acted on his own to have Shakur murdered. In July, Las Vegas police executed a search warrant at a home in Henderson, Nevada, connected to Davis.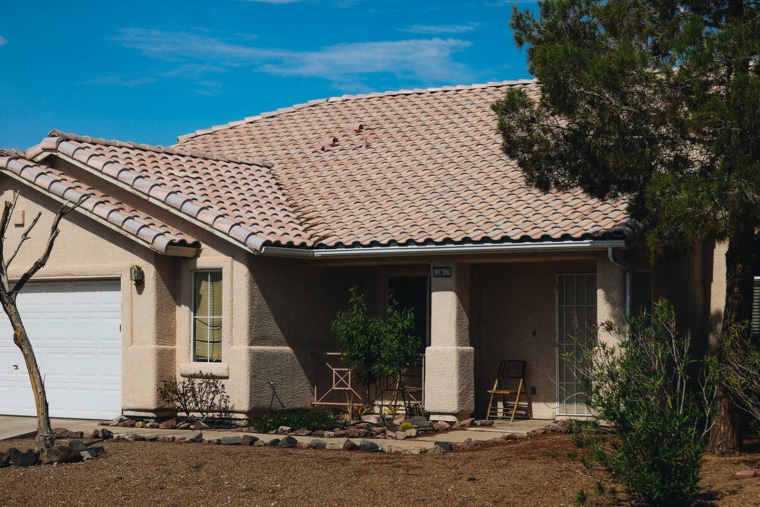 "This was likely our last time to take a run at this case and successfully bring forth a criminal charge," Las Vegas police homicide Lt. Jason Johansson told reporters Friday.
Police noted that Davis had spoken publicly about his involvement since 2018, appearing to implicate himself. In his memoir, he writes: "Them jumping on my nephew gave us the ultimate green light to do something. Tupac chose the wrong game to play."
Davis was being held without bail, and it was not immediately clear if he had an attorney.
While Shakur's case is moving forward, any potential trial will almost certainly revive questions about why it took so long to bring his killer to justice, said Mark Anthony Neal, a professor of African and African American studies at Duke University, and the author of "Black Ephemera: The Crisis and Challenge of the Musical Archive."
"After all these years, people are so in need of closure for this young man," Neal said. "Tupac himself was a thoughtful, politically minded, creatively skilled actor. Unfortunately, we never got to see the true promise of who he could have become. He deserves better."