An arrest warrant was issued Thursday for the main suspect in a $1.3-million jewelry store heist which happened while the New Mexico capital's Christmas lights were being switched on.
The Santa Fe Police Department are hunting Luis Villalba Boca-Negra, 45, over the Nov. 27 theft from Diva Diamonds.
Boca-Negra was arrested in Oct. 2014 for stealing a $35,000 ring from a separate downtown store, NBC station KOB reported. He fled the state before being arrested on those theft charges, but was captured and pleaded guilty to theft upon his return, it said.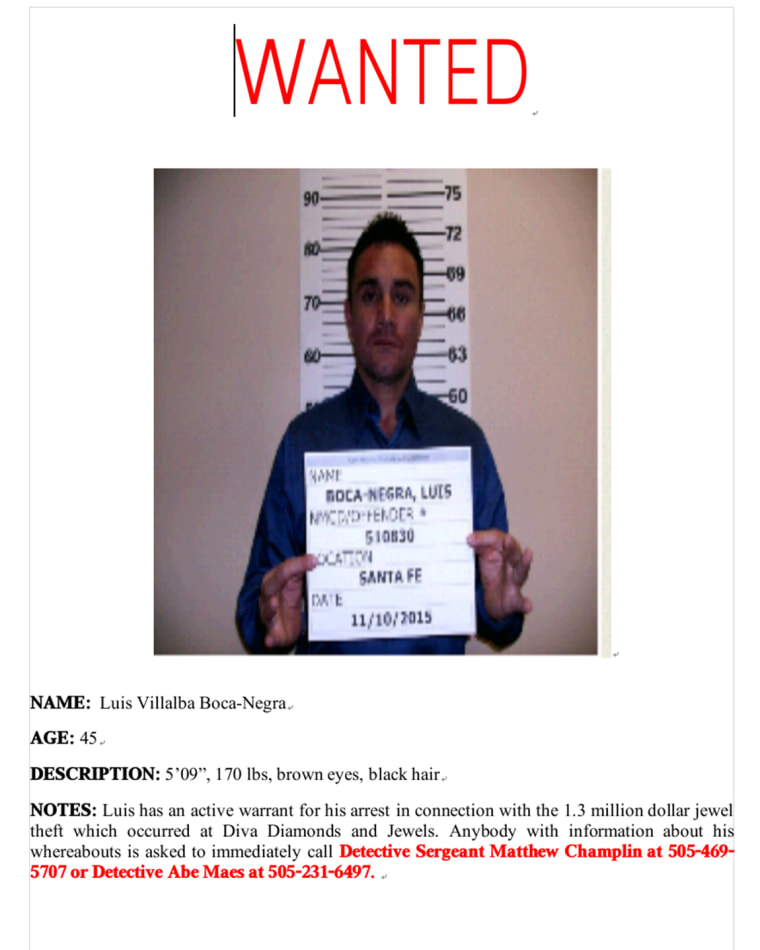 Police said 11 pieces of jewelry were taken from an unlocked case at the store during a Christmas tree lighting event at the Santa Fe Plaza.
Police told KOB they were still trying to determine the involvement of another man and woman who were with Boca-Negra when the jewelry was stolen.