A PBS-loving convicted art thief who drove from Miami to suburban Washington, D.C., to ask for a presidential pardon was in custody Wednesday after he was found to be driving a stolen car, police said.
Marcus Sanford Patmon, 45, of Miami, was arrested Sunday outside a Starbucks in Arlington, Virginia, after a police license plate reader indicated that his parked vehicle had been reported as stolen, police said.
Ashley Savage, a police spokeswoman, told NBC Washington on Wednesday that Patmon "wanted to meet with Eric Holder" because "he was looking to be pardoned by the Obama administration before the Trump administration came in."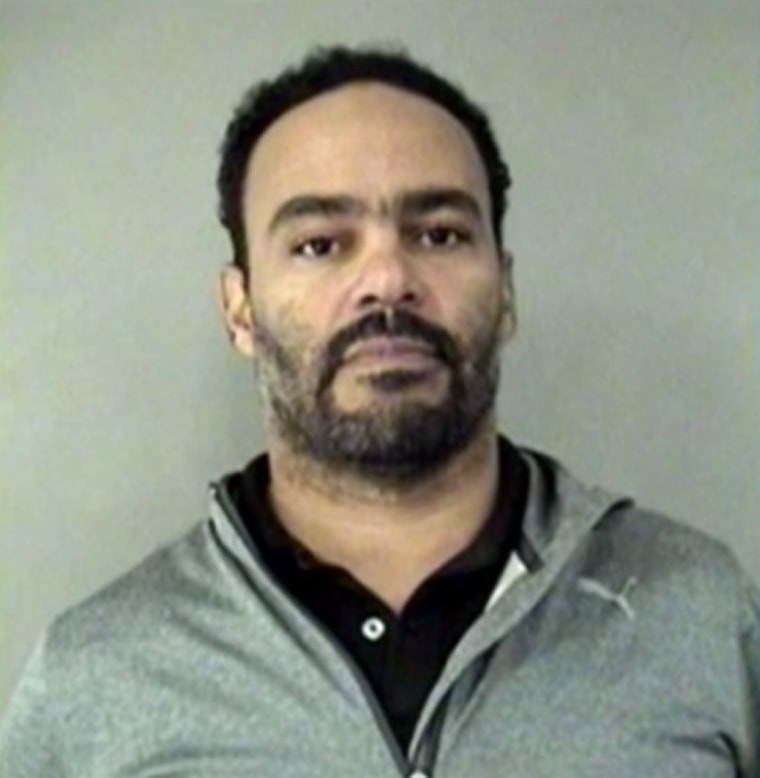 One problem (besides the stolen car): Eric Holder is no longer the attorney general. That would be Loretta Lynch.
Patmon remained in the Arlington County Jail on Wednesday on a charge of unauthorized use of a stolen vehicle, according to court records. No attorney of record was listed.
According to the FBI, Patmon pleaded guilty in 2009 to attempted wire fraud and interstate transportation of stolen property for trafficking in two stolen Pablo Picasso etchings and a stolen Marc Chagall lithograph — together worth well more than a half-million dollars.
According to federal court documents, a California art dealer to whom Patmon tried to sell the Picassos smelled something fishy and contacted authorities, and the FBI soon had an undercover agent on the case.
When authorities searched Patmon's Miami home, they found one of the Picassos, a 1957 etching of a woman reading a book called "Jacqueline Lisant," hidden behind the sofa. Patmon later confessed, according to an FBI affidavit.
Patmon served a little less than two years in prison and was released in 2012, federal records show.
Much of the court record remains sealed even today. But prosecutors have said Patmon told investigators he'd been inspired by an episode of the PBS series "Antiques Roadshow" to steal and resell art so he could resume the comfortable life he'd been living before he was convicted of assault in 2001.