Actress Ashley Judd filed a lawsuit Monday accusing disgraced former movie mogul Harvey Weinstein of sexual harassment, defamation and a retaliation scheme that prevented her from appearing in the blockbuster movie franchise "Lord of the Rings."
The 28-page complaint, filed in California Superior Court in Los Angeles County alleges that Weinstein invited Judd — then a young, ambitious actress — to a breakfast meeting at a hotel room in Beverly Hills roughly two decades ago.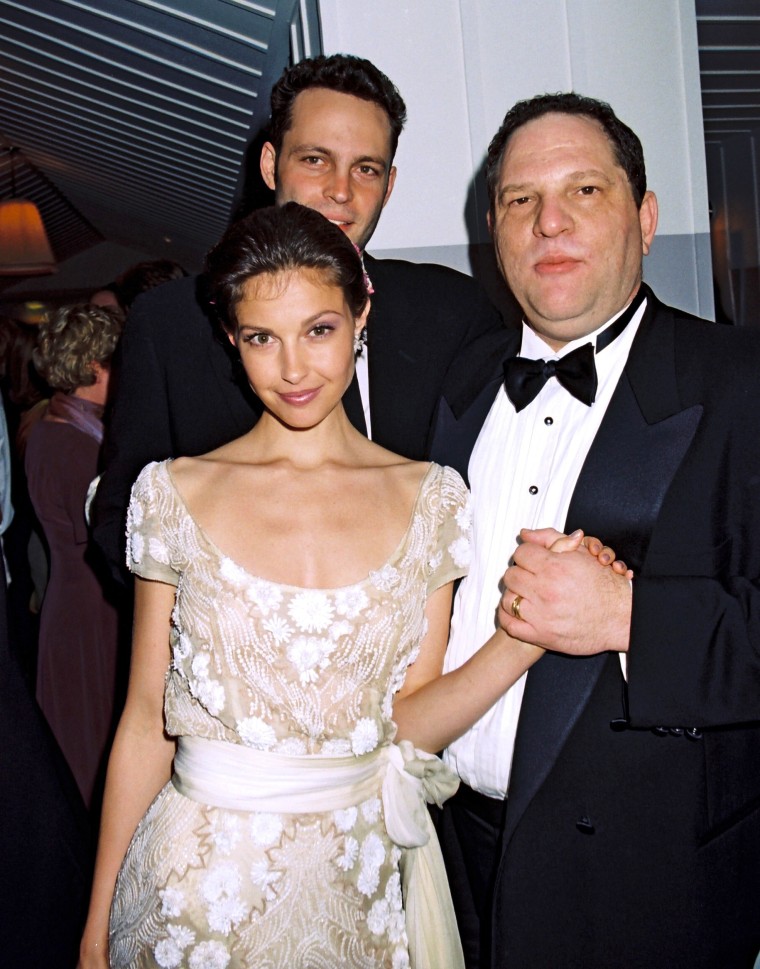 Wearing only a bathrobe, the suit says, the powerful Hollywood producer asked her for a massage and to watch him shower. When Judd refused, Weinstein — whose production company controlled the rights to the "Lord of the Rings" movies — told the films' director that Judd was "a nightmare to work with" and to avoid her "at all costs."
The director, Peter Jackson, had been considering Judd for a role in the franchise, the suit says. Jackson relayed the conversation with Weinstein to a media outlet in New Zealand in December.
A spokesman for Weinstein said in a statement Monday that the former producer had not defamed or interfered with Judd's career.
Weinstein "not only championed her work but also repeatedly approved her casting for two of his movies over the next decade," the statement said, referring to 2002's "Frida" and 2009's "Crossing Over."
"The actual facts will show that Mr. Weinstein was widely known for having fought for Ms. Judd as his first choice for the lead role in 'Good Will Hunting' and, in fact, arranged for Ms. Judd to fly to New York to be considered for the role."
Judd, 50, was among the first women to publicly accuse Weinstein of sexual misconduct, telling the New York Times about the breakfast meeting last year.
The paper shared a Pulitzer Prize with the New Yorker for its reporting on Weinstein, who has been accused by dozens of women of sexual misconduct. The allegations helped popularize the #MeToo movement.
Judd's suit did not specify damages.