An aspiring weatherman in eastern Kentucky has been arrested after admitting he intentionally set a fire to bring attention to his Facebook videos, police said.
Johnny Mullins, 21, faces a charge of second-degree arson for a blaze in Letcher County, Jenkins Police Chief James Stephens told The Associated Press on Friday. The Jenkins Police Department could not be reached by NBC News on Saturday.
Mullins posted selfie videos on Facebook that were recorded in front of various fires, Stephens said. He called them "Weather Outlook" segments and got 2,900 views on his final video, posted on Nov. 6, in which he warned eastern Kentucky residents, "Be extremely careful if you're out there," according to Stephens.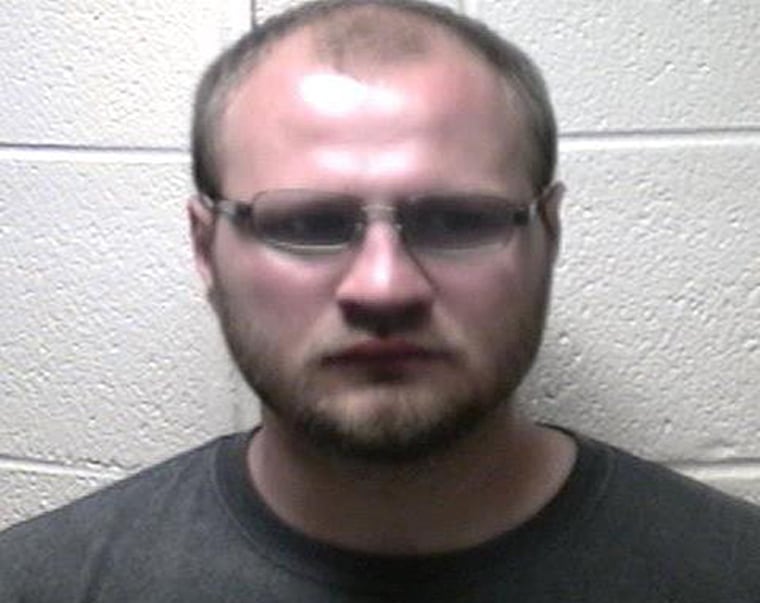 Mullins was charged earlier this week after he told police he started the fire "because he enjoyed the attention he got from the Facebook stuff," Stephens told the AP.
"It's really too bad because he's not a bad kid — he's just misguided," Stephens said. "He didn't realize how much danger he was putting other people in."
At least 30 wildfires have ignited across the Southeast since Nov. 4, according to The Weather Channel.
More than 5,000 firefighters from across the nation are assisting to put them out. In Tennessee, one firefighter was hospitalized with carbon monoxide poisoning after battling a blaze in White County.
Elsewhere in Kentucky, a teenager in Harlan County was also arrested for arson this week, and in Tennessee, a man was charged with setting fires and vandalism that caused more than $250,000 in damage outside Chattanooga.
Authorities in North Carolina and Georgia believe the fires there were started by arsonists as well, but have not made any arrests.
Fires in northeast Georgia's Rabun County forced the evacuation Friday of residents in more than two dozen homes, with residents of another 25 to 40 homes being told to flee Saturday.
Andy Beck, a dispatcher for the Rabun County Sheriff's Office, told NBC News that investigators are still looking for a tan-colored SUV seen Wednesday near the scene of several roadside fires they believe were intentionally set.