A grandmother, her grandson and a young girl were killed Sunday morning in Atlanta after their vehicle was struck during a high-speed pursuit involving an allegedly stolen SUV, authorities and witnesses said.
The suspect — described as a young black man who may have been injured during the crash — was still on the run as of Monday afternoon, Georgia State Police said in a statement.
The victims were identified as Dorothy Smith Wright, 75, Cameron Costner, 12, and Layla Partridge, 6. The relationship between Partridge and Wright was unclear. A relative did not immediately respond to a request for comment.
Police said the crash occurred just after 9 a.m. The pursuit began in College Park, a city just south of Atlanta, NBC affiliate WXIA reported, after police there were notified that a Chevy Suburban was stolen from an airport hotel.
College Park officers pursued the SUV several miles north, into a section of Atlanta southeast of the city center, state police said.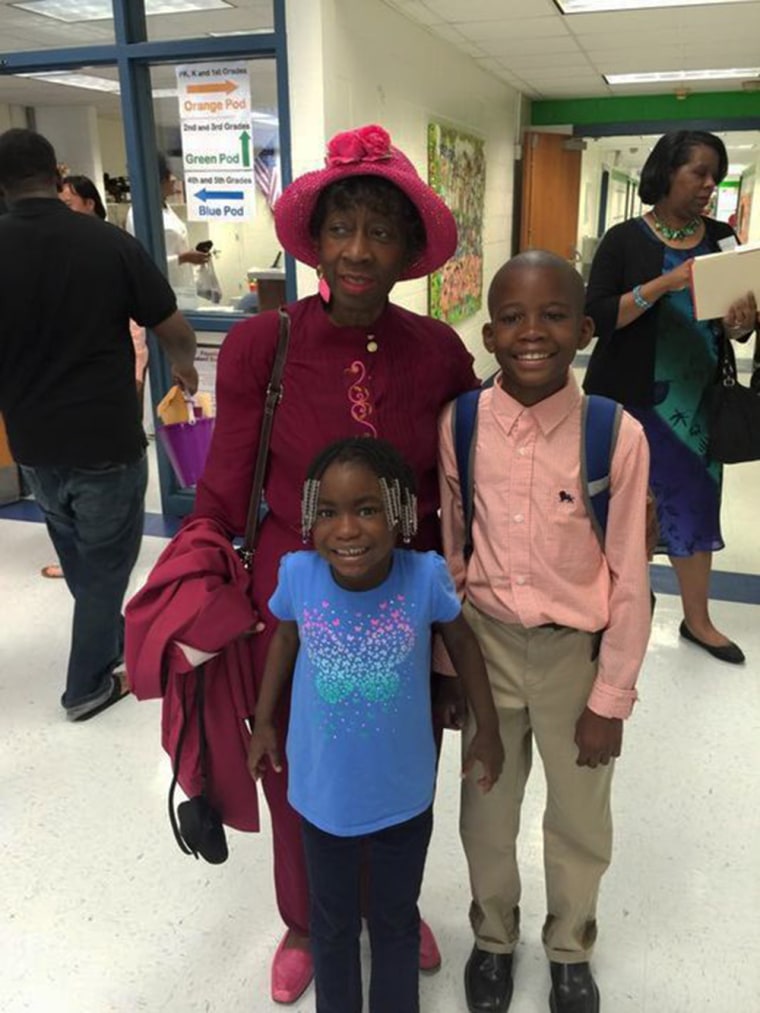 Witnesses told WXIA that they saw the Suburban barreling through a stop sign, then colliding with — and flipping over — a vehicle that police identified as Wright's Buick LeSabre.
"He came down this street, tried to cross this street," said Dwayne Phillips. "Bam! That's when the crash happened."
Photos of the wreck showed the SUV with its two driver-side wheels gone, along with most of its front end. A short distance away, the Buick was on its side with its roof crumpled and several windows missing.
At the time of the crash, College Park Police had momentarily lost sight of the SUV, state police said, adding that the suspect fled on foot. When officers found the wreckage, they administered CPR to Costner, who had been thrown through the car's rear window and was laid out on the street, WXIA reported.
"I don't think we've really processed it," Wright's niece, LaTaucha Harris, told the station. "I can't find words."