The man accused of starting a massive fire that collapsed a crucial stretch of highway north of downtown Atlanta has been charged with arson.
Basil Eleby, 39, was in court Saturday to faces charges of first-degree arson and first-degree criminal damage to property in connection with the Thursday blaze, which caused an elevated portion of Interstate 85 to crumble.
Eleby, who remains in Fulton County Jail on a $200,000 bond, was arrested Friday along with Sophia Bruner and Barry Thomas, both of whom were charged with criminal trespass.
"We believe they were together when the fire was set and Eleby is the one who set the fire," Jay Florence, deputy commissioner of the state Department of Insurance, told the Atlanta Journal-Constitution. Investigators believe the trio may be homeless.
The inferno broke out during rush hour Thursday, quickly devouring construction materials that had been stored underneath the overpass. At around 7 p.m. ET, the bridge gave way in a flaming heap that spewed thick, black smoke that could be seen from miles away.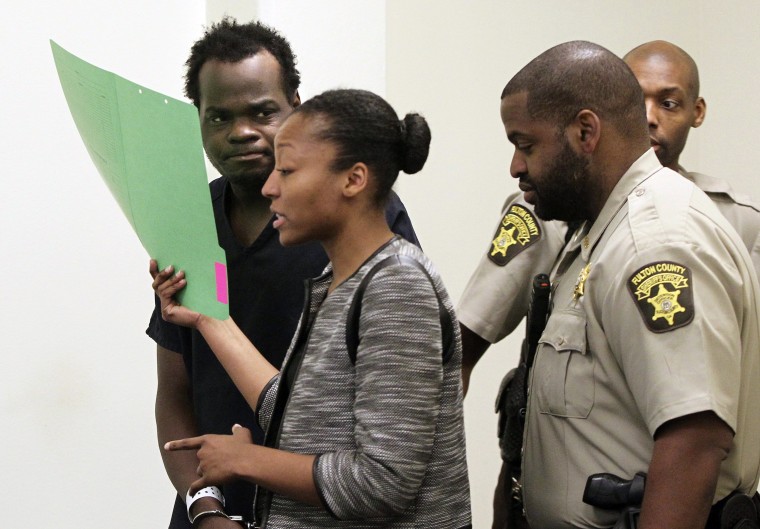 Russell R. McMurry, the commissioner of the Georgia Department of Transportation, said Friday the fire started in an area used as a storage location for "surplus construction materials," such as polyvinyl chloride (PVC) piping.
McMurry said it would take several months to rebuild. "That is no small feat," he told reporters Friday, "but we're up to the challenge."
The U.S. Department of Transportation has released $10 million in emergency release funds to the state to kick-start the rebuilding process.
No one was injured in the bridge collapse, authorities said Friday. But the dramatic incident snarled traffic around one of the busiest stretches of roadway in America, and Gov. Nathan Deal declared a state of emergency for Fulton County.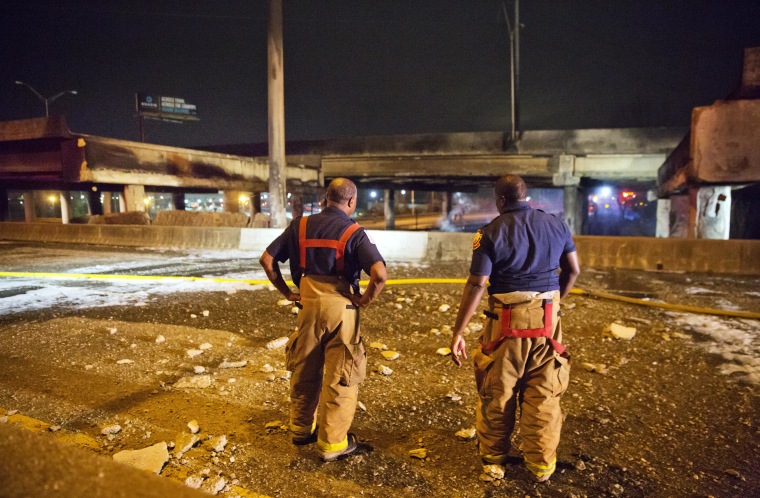 "This is about as serious a transportation crisis as we can imagine," Atlanta Mayor Kasim Reed said late Thursday as commuters scrambled to find new routes home. Officials have said more than 225,000 vehicles pass through the affected area on an average weekday.
Authorities do not know how or why Eleby started the fire. Florence said details would be released as the investigation goes forward.
Eleby's next court appearance was set for April 14.