Atlanta police have fired an officer who in August used a stun gun on a 62-year-old church deacon, who died later, authorities announced Tuesday. 
Officer Kiran Kimbrough did not follow the department's standard operating procedures Aug. 10 in the arrest of Johnny Hollman, who failed to sign a citation after an accident, Atlanta Police Chief Darin Schierbaum said in a statement Tuesday.
Kimbrough went ahead with the physical arrest without having a supervisor on the scene, he said.
"I understand the difficult and dangerous job that our officers do each and every day throughout the city. I do not arrive at these decisions lightly," Schierbaum said. "Only after a diligent review of all the facts, while ensuring the due process of our officers, do I arrive at my decision."
Kimbrough's attorney said in a statement that Kimbrough "vehemently denies any wrongdoing or policy violations" and that his actions did not cause Hollman's death. 
"He will appeal his termination reportedly predicated upon his failure to call for a supervisor when Mr. Hollman refused to sign a lawfully issued citation as he was legally obligated to do," attorney Lance J. LoRusso said.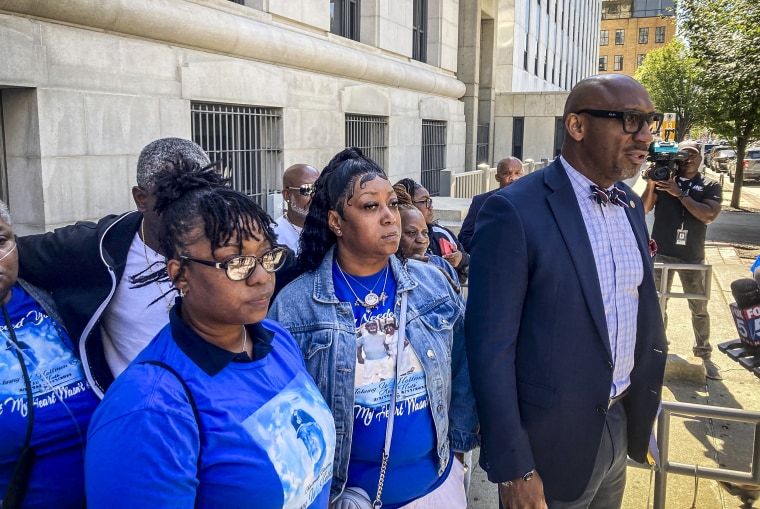 Relatives said Hollman, a church deacon, was driving home from Bible study at his daughter's house and taking dinner to his wife when he collided with another vehicle as he was turning across a busy street west of downtown Atlanta.
According to a previous police statement about the Aug. 10 incident, an officer was dispatched to the accident and determined the driver who was at fault. The officer tried to issue a traffic citation, but the driver was "agitated" and "uncooperative" and resisted when the officer tried to arrest the driver, police said.
"After several minutes struggling with the driver, the officer utilized his taser and, with the help of a witness, placed him into handcuffs. Once the driver was in handcuffs, the officer realized he was unresponsive and requested EMS to the scene," police said. "The driver was taken to Grady Hospital and has been pronounced deceased."
An autopsy determined Hollman's manner of death was a homicide. The medical examiner found heart disease contributed to his death.
Kimbrough was hired as an Atlanta police cadet in March 2021 and became a police officer that October, according to records of the Georgia Peace Officer Standards & Training Council. The records show he had no disciplinary history.
Since Hollman's death, police have changed policy to let officers write "refusal to sign" on traffic tickets instead of arresting people who won't sign them. The policy requires officers to inform drivers that signatures are not admissions of guilt. They just acknowledge receipt of a ticket and a court date, police said.
Mawuli Davis, a lawyer for the Hollman family, said Monday that Fulton County District Attorney Fani Willis told him and relatives at a meeting that the video would be publicly released as soon as Willis concludes that all witnesses have been interviewed. That could be as soon as Thursday.
Police said Tuesday that body camera video of the incident is part of a pending homicide investigation and that it won't be released until the completion of the investigation and a pending administrative investigation.
The Georgia Bureau of Investigation is investigating, as it the district attorney's office, police said.
According to a police incident report, Hollman's 2021 Chevrolet Silverado was impounded, and an officer found a Glock 22 40 mm gun in the console. Found under a back seat was a book bag that had two clear jars of nine baggies of marijuana, as well as 28.2 grams of an unknown substance, the report said. 
On Aug. 17, Hollman's grandson told police the gun in the center console was his, and he was able to provide documents proving as much, police said. 
Davis, the family lawyer, said that discussion of the marijuana is a "red herring" to smear Hollman after the fact and that there's no evidence Kimbrough knew about the drugs.
"None of that had anything to do with this officer's behavior," Davis said.