Civil rights attorney Ben Crump on Monday demanded that a Texas police department release body camera footage from an arrest involving two white officers on horses leading a black man in handcuffs by a rope.
Photos of the detainment, which went viral last week, show Donald Neely, 43, flanked by two Galveston Police Department officers on horseback as they lead him by a rope attached to handcuffs clasped behind his back.
He had been arrested for trespassing and led about two blocks. His family and attorney say Neely suffers from mental illness, and the Galveston Police Department is familiar with him.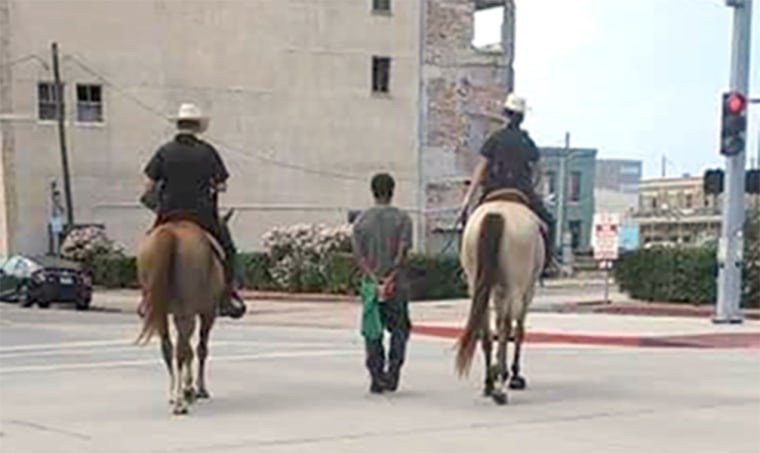 Crump said he filed a formal request for the release of the body camera videos. The police department has 20 business days to make them public, or it can choose to fight the request by sending it to the Texas attorney general.
"Until you release that video from that body camera, we're not going anywhere. We're going to stay here and stand with Neely and his family," Crump said.
"If you don't release it in 30 days, we're going to invite other civil rights advocates, and we're going to march on Galveston," he said. "And we're going to march on the same streets that you dragged Neely down on a rope."
Galveston Police Department Chief Vernon L. Hale said last week that the method of handcuffing someone and escorting them between two mounted officers, which is usually used in volatile situations, would not be used by the department anymore.
Hale said the officers, identified as P. Brosch and A. Smith, "did not have any malicious intent at the time of the arrest." A department statement said both officers had their body cameras activated during the arrest.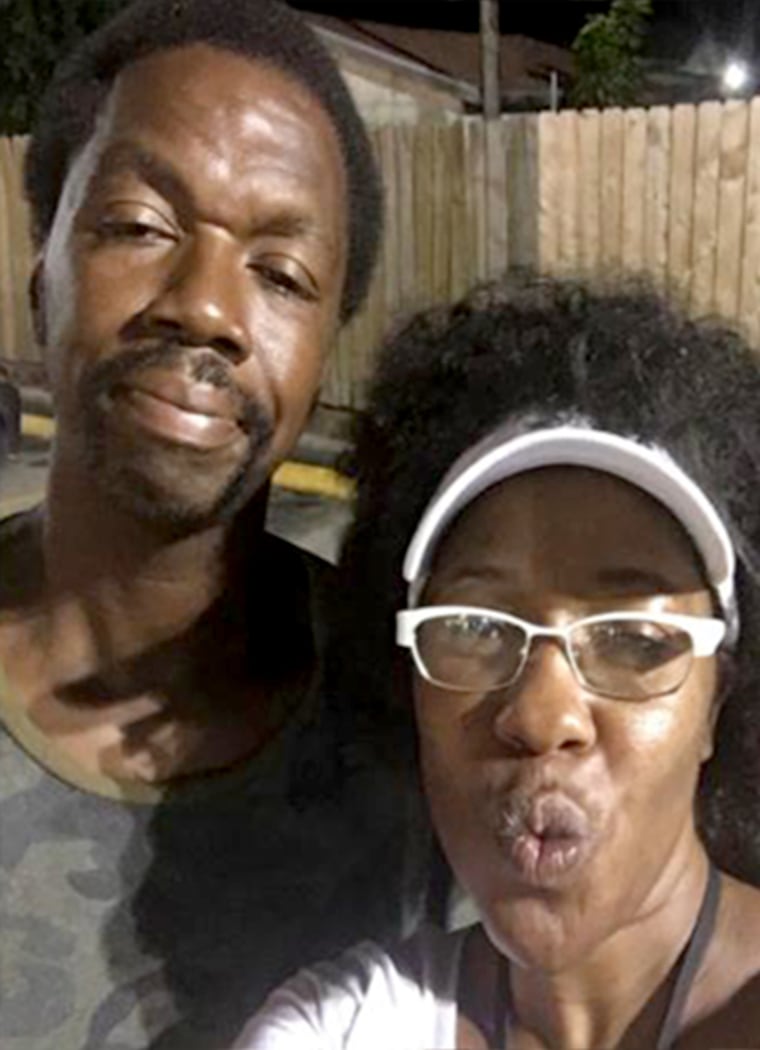 "If these officers are good people of good character, then the Galveston Police Department should have no problem releasing the body cam video so we can see for our own selves ... how they talk to and treated an unarmed black citizen who was suffering form mental illnesses," Crump said Monday.
"We're asking you to release the body cam recording from these officers immediately and start to heal this community and in many ways, start to heal America," Crump said.
He said if the department does not release the footage by Sept. 15, he will invite civil rights activists from around the country to march in Galveston. "There are good people in America who want to make sure this is a teachable moment," Crump said.
The Galveston City Manager announced last week that Neely's arrest would be independently investigated by the Texas Ranger Division of the Texas Department of Public Safety and the Galveston County Sheriff's Office. "This is such a polarizing event that it is imperative that we have an independent, third-party investigation to ensure we address any potential issues," City Manager Brian Maxwell said.