CENTENNIAL, Colo. — Caren Teves was on vacation in Maui when she got the news that her son, Alex, had been killed in the Aurora theater shooting three years ago. Her son was in love and had just completed his master's degree.
Sandy Phillips was home in Texas when she learned of her daughter Jessica Ghawi's death. Ghawi was an up-and-coming sportscaster. Just 30 minutes before the shooting, the two had a warm text exchange.
"She wrote, 'I need my momma.' I wrote back I needed my baby girl," Phillips recalled.
The first thing the two mothers shared in common was a scream.
"That primal scream escapes you and you don't even hear it," Phillips said.
Teves remembers it as "an awful noise that you don't know is coming from yourself."
James Holmes opened fire in a crowded theater in Aurora on July 20, 2012, during the midnight screening of "The Dark Knight Rises." Teves and Ghawi were among 12 people killed in the massacre. Seventy others were injured.
Holmes has pleaded not guilty by reason of insanity. His trial opened April 27 and could last two more months. If found guilty, he faces the death penalty.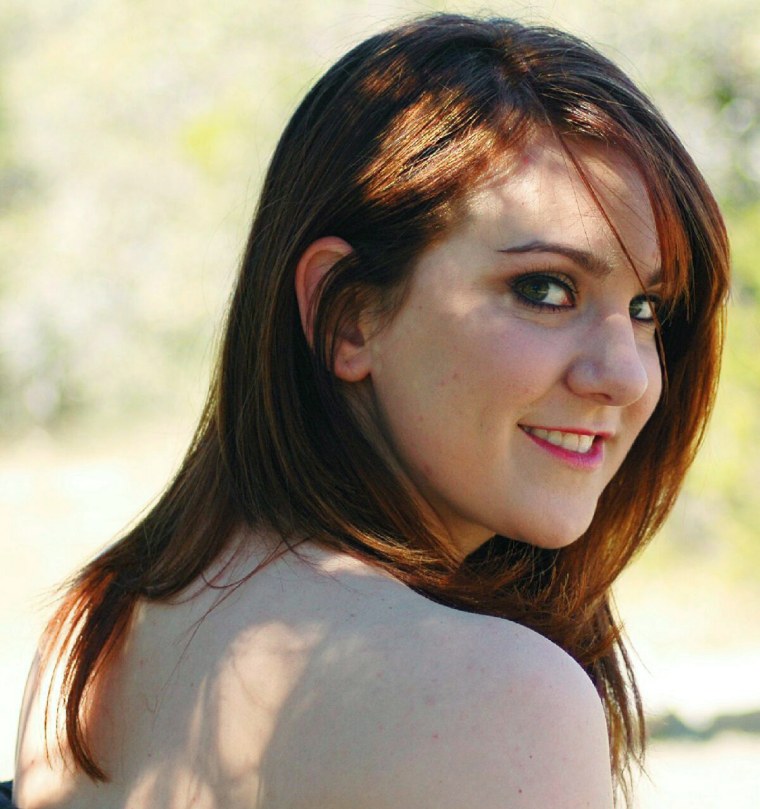 The mothers, their lives seared together by unfathomable loss, are constant companions in the courtroom gallery.
"There's an unspoken comfort between us," Teves said. "There's no expectations, no judgment, we never have to make excuses for how we're feeling."
"Something happened and jelled and never stopped," Phillips added. "I don't know how I'd get through this trial without this."
Related: James Holmes Trial: Three Jurors Dismissed After Talking About Case
The two sit next to each other and make sure the jurors see them.
"We're there for our children. They no longer have a voice," Teves said. "We're still mama bears. You protect your children at all cost, even when you're protecting their memory."
Phillips and Teves grab hands when the going gets rough.
They held on with all their might on the day the video of the shooting aftermath was shown to the jury. The footage included the camera slowly panning the seats of the theater. The bodies of their children were still there. Teves buried her face in Phillips' shoulder so she wouldn't see her slain son.
"I want to remember him in his life and the things he did," Teves said. "I don't need those images. I feel enough pain every day."
Teves was amazed at the selflessness of her friend: "Here her daughter is shot six times and had her head blown off, and she's worried and she's comforting me."
For both, the mass murder was the beginning of a life of activism as voices on gun violence and victim's rights.
"For me, it was a way to keep moving," Teves added. "If I didn't keep moving, I would probably still be on my couch at this moment. It takes a herculean effort to inhale and exhale every day when this happens to your family."
Added Phillips: "We both kind of just jumped in. We have a little saying: Mom to mom, hand in hand."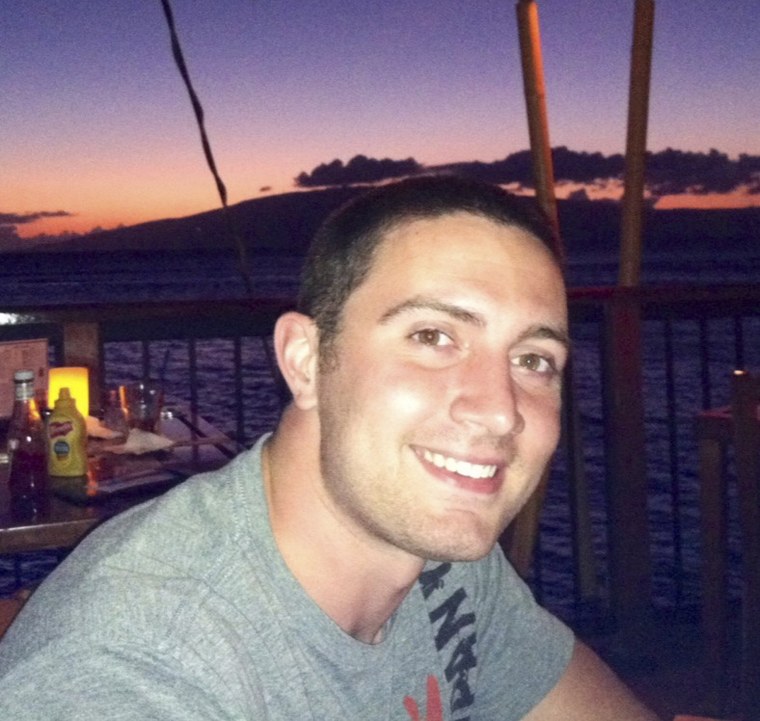 Since then, the two friends have comforted families all over the country, including the survivors of the Sandy Hook Elementary School massacre in Newtown, Connecticut.
"You see the initial phases they're going through, then you see the shock, then you see the anger," Teves said. "You watch them on their journey."
"You're looking at people who looked exactly like you looked five months earlier and you see them again and again and again after each tragedy we have in this country," Phillips said.
They are there with a hug and a hand and a safe place to fall for new families shocked by senseless violence. But mostly they help each other and the now-familiar faces of families and friends who come to court to witness the trial against Holmes each day.
"We're still mama bears. You protect your children at all cost, even when you're protecting their memory."
"We have to basically suppress our emotions for eight hours a day," Phillips said. "We can't hold on to photos of our murdered children. Our bracelets have to be turned down. We can't cry too loud. We have to suppress all that, so sometimes when we leave the room we let it rip."
"We say, 'Did you eat today?'" added Teves. "''Did you take your vitamins? Did you smile? Did you laugh? Did you hug your husband?' It's almost like full-time therapy."
The trial is expected to last through July. If there is a sentencing phase, it will go through August. Then, finally, the two moms will find a way to move forward.
"We're going on three years," Teves said. "The trial is the one single thing I can put behind me on this. The rest you carry for life."
Once again, Phillips finishes her friend's sentence: "We've done our job. We represented our children, represented our families and done it with aplomb; some kind of style, some kind of grace, some kind of dignity."