Austin's police chief said Thursday that the bomber who sparked fear in the Texas city was a "domestic terrorist," which is a stronger characterization than authorities had previously used.
"I am now believing and comfortable saying that this was a domestic terrorist, based on what he did to our community," Police Chief Brian Manley said at a news conference Thursday afternoon, after earlier comments to that effect caught the attention of some observers.
Two people were killed and four others wounded in the string of bombings in and around Austin that began on March 2. Mark Anthony Conditt, 23, the suspect in the case, blew himself up early March 21 as police closed in.
Manley said Thursday that as the investigation into the package and other bombings was ongoing, police were careful with their language because terrorism is specifically defined under federal law, and the suspect could have been apprehended alive.
According to the federal government's definition, a crime is classified as terrorism only if it is politically motivated.
The two people killed in the bombings were black. Before Conditt was identified as a suspect, three members of the Congressional Black Caucus requested in a statement that the bombings be classified as "ongoing terrorist attacks."
After it was revealed that the suspected bomber was white, others suggested that the race of the suspect and victims played a role in declining to call the attacks terrorism.
Last week, in discussing a recording left by the suspect that the police chief called a confession, Manley said the bomber did not mention anything about terrorism or hate.
Manley said then of the recording, "Instead, it is the outcry of a very challenged young man talking about challenges in his personal life that led him to this point."
The police chief appeared to refer to those comments on Thursday. Manley said he listened to the 25- to 28-minute recording, which "outlines everything he did and how he did it, and I heard him describe several things about his life, his character, his personality."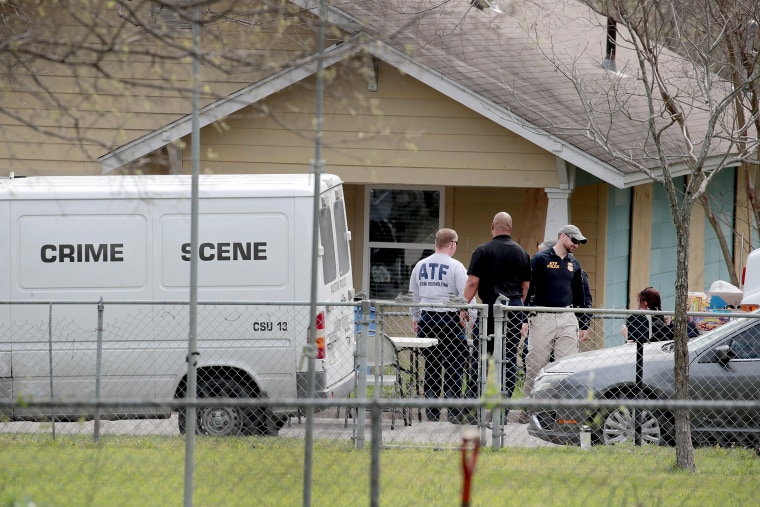 "And in a press conference that I held announcing the conclusion of the case I used a word to describe him that I understand was very concerning to members of this community," Manley said.
"And I did not use that word in an attempt to minimize what he had done, or in an attempt to justify what he had done. I just was describing what I heard him state on the tape about how he felt about things."
Killed in the bombings were Anthony Stephan House, 39, and Draylen Mason, 17. Among the injured were Esperanza Herrera, 75.
Herrera's family said in a statement this week that Herrera faces a road to recovery that "will be extremely long and difficult."
One of the bombs involved a trip wire, police have said. Two bicyclists suffered injuries described as not life-threatening.