The two Texans killed by package bombs in Austin, Texas, this month were members of prominent African-American families and knew each other, the local NAACP president said Wednesday.
"They have a long history and go to the same church," Nelson Linder said of the two victims, Stephen House and Draylen Mason, in an interview with NBC News.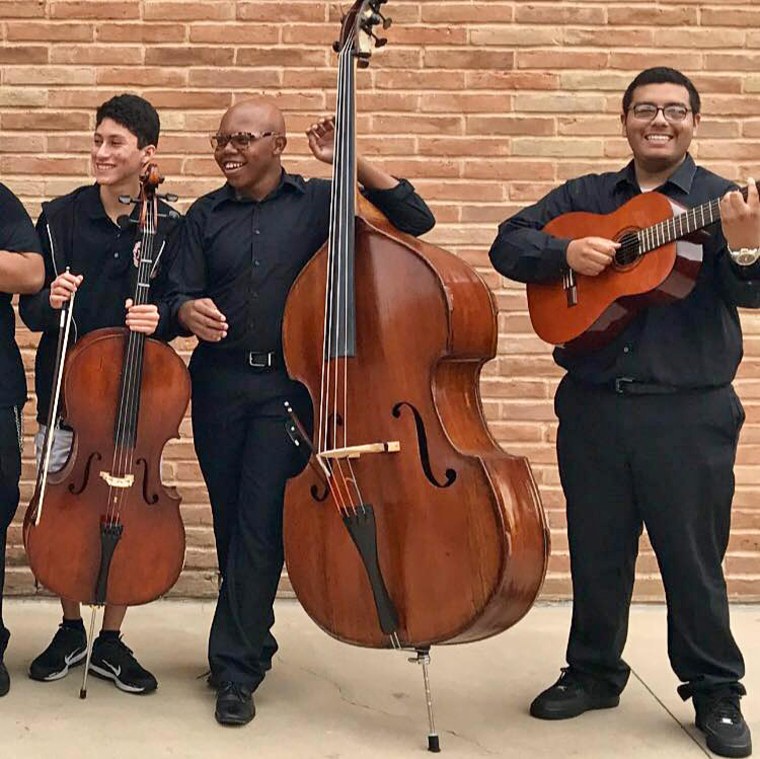 Linder identified their church as Wesley United Methodist Church, which was founded 152 years ago by newly freed slaves.
House was killed on March 2, and Mason on Monday. In another bombing on Monday, investigators believe that a Hispanic woman, Esperanza Herrera, 75, picked up an explosive package that was intended for somebody else. She remained hospitalized in critical condition on Wednesday.
"The intended target was another person who might be connected to the House and Mason families," said Linder, who declined to identify the targeted person or discuss a possible motive.
The revelations came as the city remained on high alert after the spate of blasts. Austin police — backed by the FBI and investigators from the Bureau of Alcohol, Tobacco, Firearms and Explosives — were continuing to search Wednesday for whoever was responsible.
Austin Police Chief Brian Manley has already called the three blasts, which happened in different parts of east Austin, "related incidents." But other than confirming that the packages weren't delivered by U.S. mail, he has not yet said how they are related.
Manley has also not ruled out the possibility that these could be hate crimes.
The death of House, 39, was initially listed as "suspicious." Ten days later, Mason, 17, a talented musician, was killed in a blast that also injured a woman whose name police have not released.
Herrera was injured a few hours later, police said.
Linder said he hired House a decade ago to help build the NAACP website and knows his stepfather, Freddie Dixon. He said Dixon and Mason's grandparents — Norman Mason, a dentist, and LaVonne Mason, a co-founder of the Austin Area Urban League — are friends.
The bombings Monday happened as thousands of people were attending the South by Southwest music, film and technology festival, but Manley said there was no connection to the event.
CORRECTION (March 14, 3:15 p.m. ET): An earlier version of this article misstated the timing of the two package-bomb deaths. They were this month, not this week. (Stephen House was killed on March 2, and Draylen Mason on Monday.)