Police fatally shot a woman in Austin, Texas, early Sunday after her husband placed a mental health call because he was worried about his wife's behavior.
Austin Assistant Police Chief Troy Gay told reporters that officers were told the woman was behaving erratically and had a weapon. When police arrived at the scene, a woman came out of an apartment and told officers to shoot her, Gay said.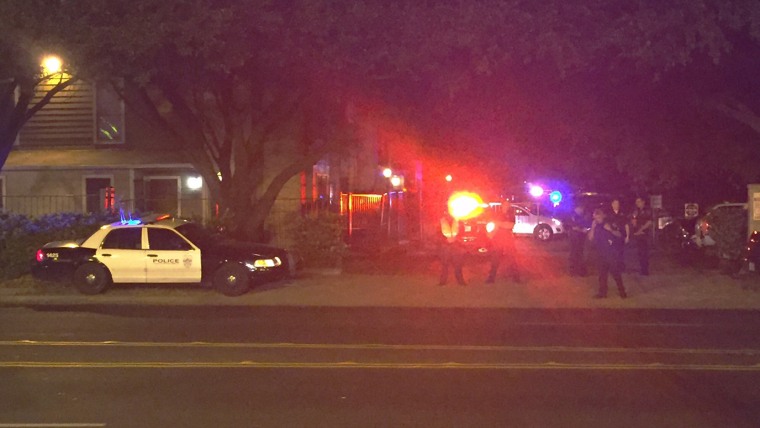 As the officers approached, Gay said the woman began pointing a weapon at them. Gay said the officers asked the woman to stand down. When she didn't, the officers fired at the woman, according to NBC affiliate KXAN.
Gay said the woman was still moving after being shot and "had the weapon in her hand pointing at the direction of the officers." Gay said the officers fired several more shots over fear that the woman still posed a threat, according to KXAN's report.
Police did not identify the weapon they said was recovered at the scene. KXAN reported that the woman had a gun.
Related: Department of Justice to Collect Data on Police Shootings, In-Custody Deaths
The woman, who officials only identified as a 26-year-old female, was transported to the hospital where she later died. Police said they have audio of the incident but no video was recorded at the time.
The two officers involved in the shooting have been placed on administrative leave. Both have been with the department for three years. Austin police have opened an official investigation into the incident.
This is the eighth fatal officer-involved shooting in Austin this year, according to KXAN.