AUSTIN, Texas — The Texas capital was on edge Monday after a spate of package bombings left two Austin residents dead and two others badly wounded.
The latest victim was a 75-year-old woman who was listed as critical but stable with "life threatening injuries" after a package she found outside her home exploded in her arms, Police Chief Brian Manley said Monday afternoon.
The woman was hurt just hours after a 17-year-old boy was killed and another woman was injured by another deadly delivery, Manley said.
Both cases bear "similarities" to the death of Stephan House, 39, who was killed March 2 by a package bomb that was delivered to his Austin home, Manley said.
"This again [is] the third in what we believe to be related incidents that have occurred over the past 10 days," Manley said. "They are not ringing doorbells. Residents are coming out of their homes and finding them on their doorsteps."
Manley said it was too soon to say whether the incidents were the work of a serial bomber.
"But there have been a pattern of incidents," he said. "These are powerful bombs."
So far, police haven't determined a motive, Manley said, but they aren't ruling out the possibility that they could be hate crimes. The most recent victim was Hispanic, and the other three victims were black.
"We are not ruling anything out," Manley said.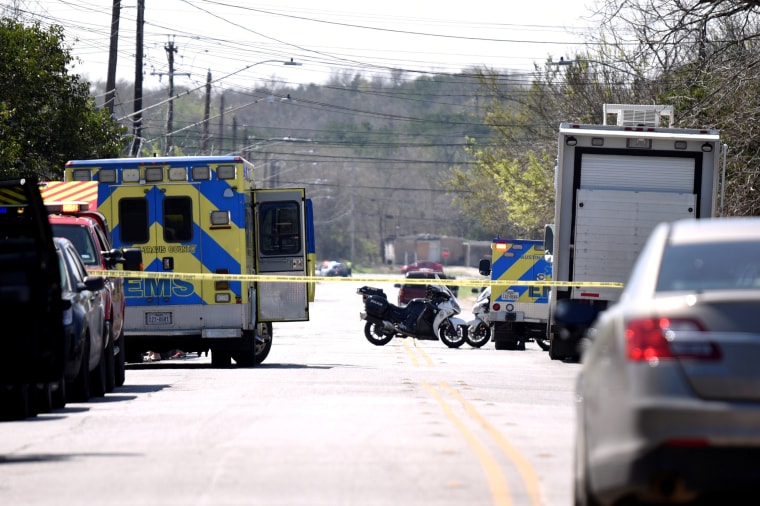 None of the dangerous packages was delivered by the U.S. Postal Service, officials said.
"If you have a package show at your home and you're not expecting one, call 911," Manley said. "The three incidences have all occurred at residences. It is important that people be aware."
That goes for the thousands of people attending South by Southwest, or SXSW, in Austin, although police said Monday afternoon that the explosions weren't believed to be related to the music, film and technology festival.
Many of the SXSW attendees interviewed by NBC News were unaware of what was happening.
Festival volunteer Kendra Shaw said she hadn't heard of the bombings or gotten any notifications from organizers.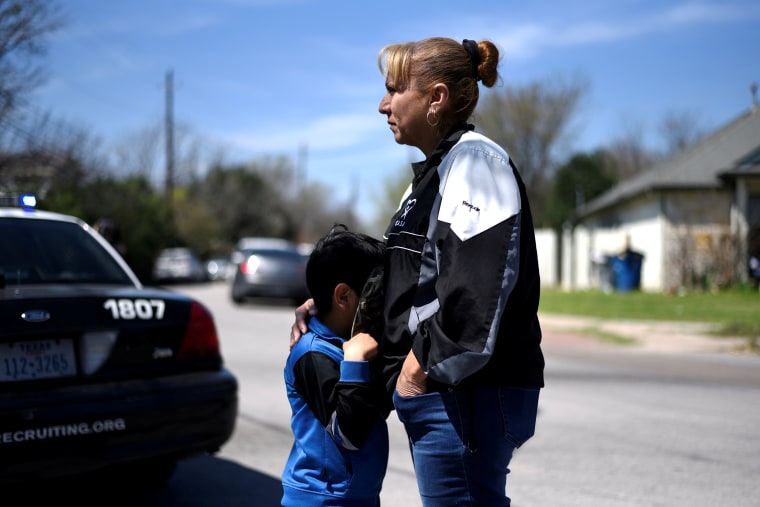 "We don't want everyone to start freaking out," she said. "I feel like South by Southwest has done a better job over the years of handling those things."
Jessica Stratton, who was attending the festival, said she saw TV reports about the bombings. "It seemed to be a non-festival-related incident, so I instantly relaxed," she said.
SXSW ratcheted up security four years ago after a driver plowed through a barricade and mowed down festival-goers, killing four of them.
The three blasts happened in different parts of east Austin, and House's death was initially investigated as suspicious, Manley said. It's now officially a homicide, he said.
The FBI and investigators from the federal Bureau of Alcohol, Tobacco, Firearms and Explosives were assisting Austin police, said Special Agent Michelle Lee of the FBI's San Antonio office.
Abbruzzese reported from Austin. Siemaszko reported from New York City.