Officials in Austin, Texas, have issued a citywide boil-water ordinance and urged residents to cut consumption as the city has been struggling to treat water dirtied by historic flooding.
Austin City Manager Spencer Cronk said at a news conference on Tuesday that the ordinance was being issued in the interest of public safety and "was precautionary."
On Monday, the city said in a statement that "due to the high level of silt and debris in our water supply lakes as a result of recent flooding, there is an urgent need to reduce water demand to allow treatment plant operations to stabilize."
On Wednesday, the city entered a third day of the boil-water notice after floodwaters flowed into the region's water supply, elevating levels of debris, silt and mud, according to the city.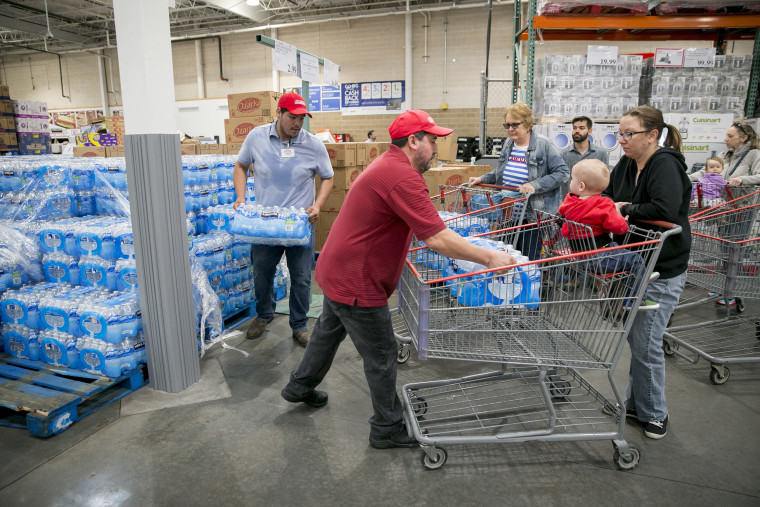 Officials urged city residents to curb their water consumption by 15 to 20 percent. On Tuesday, those measures seemed to be working as plants were treating enough water to meet demand and reservoirs were refilling, Austin Water Director Greg Meszaros said.
"Based on the current information we do not anticipate our water issues to last beyond a handful of days," he said, adding that will depend on weather and consumption demands.
Hurricane Willa was expected to bring 1 to 2 inches of rain to the region Wednesday, with isolated pockets of up to 3 inches, according to the National Weather Service.
"Already saturated soils and swollen creeks and rivers will lead to renewed flash flooding and river flooding concerns," the weather service said.
Paula Orozco, a city resident, said the ordinance was leaving people "pretty miserable."
"Everybody's scared to drink any kind of water around. We have like this filtered system, we don't know if we should drink it or not," she said.
"It seems like everyone's dehydrated because they'd rather just not drink the water at all," she said.
Orozco said she initially was purchasing water as a result of the ordinance but then began boiling water at home when those bottles went fast. She now fills up a gallon of water she boiled at home and takes it around with her, she said.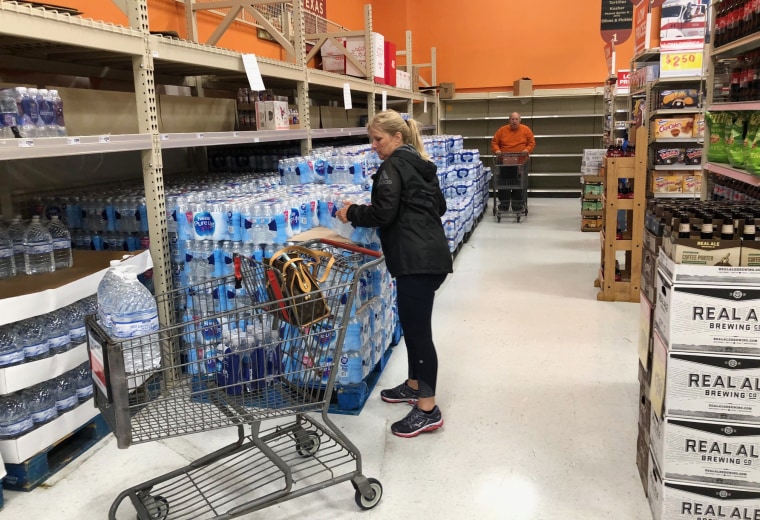 In 2015, residents of Corpus Christi, Texas, went through four water advisories over 17 months because of a variety of contaminations, beginning that July when E. coli was found in water samples.