An Australian woman described as a spiritual healer was shot dead by police in Minneapolis on Saturday after she reportedly called 911 herself — leaving angry friends and family searching for answers in a city that has just been at the center of another high-profile police shooting.
The killing of Justine Ruszczyk, who used the last name Damond, prompted hundreds of mourners to protest at the site of the shooting Sunday, demanding their questions be answered, according to NBC affiliate KARE.
Damond, 40, ran meditation workshops at the Lake Harriet Spiritual Community, which in a Facebook post called her "one of the most loving people you would ever meet."
Damond died shortly before midnight on Saturday of a gunshot wound to the abdomen, the Hennepin County medical examiner's office said Monday night. The officer who fired the shot was identified Monday afternoon as Mohammed Noor, multiple police sources told KARE. The police department has not officially confirmed the identification as its investigation continues.
Noor, who joined the force in 2015, was celebrated as the Fifth Precinct's first Somali officer, and he was recognized in May 2016 by Mayor Betsy Hodges, who called his assignment a "wonderful sign of building trust and community policing at work."
Noor's lawyer, Tom Plunkett, said in a statement to KARE that Noor "extends his condolences to the family and anyone else who has been touched by this event. He takes their loss seriously and keeps them in his daily thoughts and prayers."
Plunkett described Noor, who arrived in the United States as a child, as someone who views his job as a calling to protect and serve.
"He is a caring person with a family he loves and he empathizes with the loss others are experiencing," Plunkett said.
Plunkett added: "The current environment for police is difficult, but Officer Noor accept this as part of his calling. We would like to say more, and will in the future."
The Bureau of Criminal Apprehension (BCA) of the Minnesota Department of Public Safety said it was investigating, although there appeared to be no video because the officers' body cameras were switched off.
The police department said the squad car's camera also failed to capture the incident. The BCA does not investigate whether or not officers violated a department policy, such as activating body cameras. Instead, that will be left to the Minneapolis Police Department to investigate internally.
Both officers have been placed on standard administrative leave, according to the Minnesota Department of Public Safety.
The Australian Department of Foreign Affairs and Trade said in a statement to NBC News that it was "providing consular assistance to the family of an Australian woman who died in a shooting in Minneapolis." It did not comment further, citing privacy concerns.
The tragedy unraveled shortly after 11:30 p.m. Saturday local time (12:30 a.m. Sunday ET), when the police officers responded to call about a disturbance in southwest Minneapolis, officials said.
According to KARE's sources, Noor shot across his partner, who was "stunned." Noor has two open complaints from 2017 and 2016, KARE reported.
In a statement posted to the Minneapolis Police Department's Twitter page, Chief Janeé Harteau said she "acknowledged the pain and frustration that family and community members" felt after the shooting.
"I also want to assure you that I understand why so many people have so many questions at this point. I have many of the same questions and it is why we immediately asked for an external and independent investigation into the officer-involved shooting death," Harteau said.
According to the woman's stepson, Zach Damond, she had called the police after hearing a noise near her home.
"My mom is dead, because a police officer shot her, for reasons I don't know, and I demand answers" he said in a tearful Facebook Live video. "I guess she thought that something bad was happening and, next thing I know, they take my best friends life."
Damond was originally from Sydney, Australia, but lived with her fiancé in Minneapolis, according to the Star Tribune. The couple were due to get married next month, the paper reported.
Her fiancé, Don Damond, told reporters Monday that he and the Ruszczyk family were heartbroken.
"We are utterly devastated by the loss of Justine," he said, fighting back tears. "We have lost the dearest of people, and we are desperate for information."
"It is difficult to fathom how to go forward without her in my life."
Friends and neighbors described her as a "loving person" whose "whole mission in life was to help people with any problem," KARE reported. Her fiancé spoke of her "loving and generous heart," her kindness, her "great wit" and her sense of humor.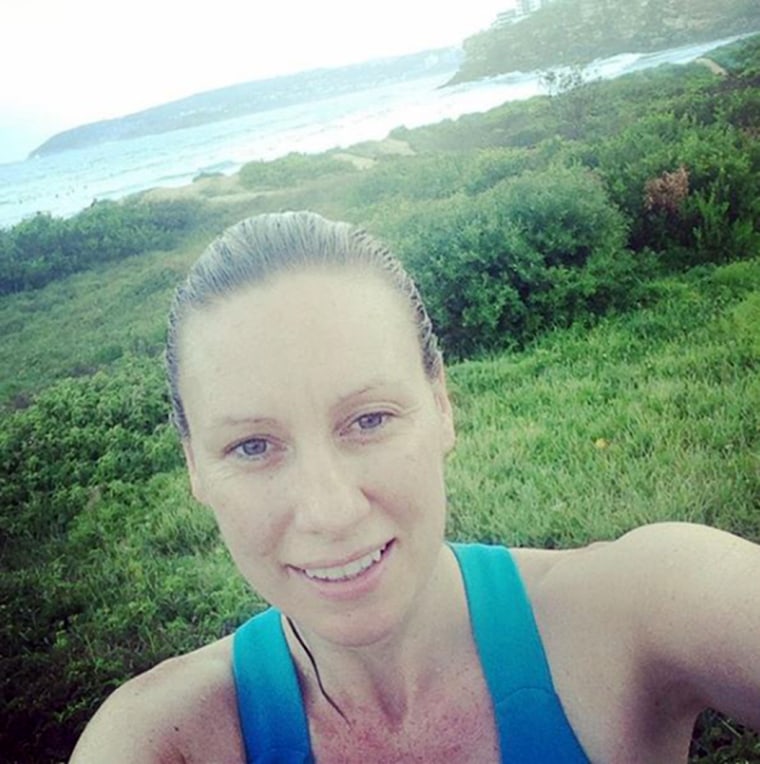 Last July, a suburban Minneapolis police officer fatally shot a black man during a traffic stop, that was live-streamed on Facebook. Officer Jeronimo Yanez shot school cafeteria worker and licensed gun owner Philando Castile, 32, in front of his girlfriend and her young daughter, sparking outcry and protests.
Last month Yanez was found not guilty of manslaughter and other charges for killing Castile.
And Yanez was soon after given $48,500 buyout package to leave the force, prompting even more outrage.