California authorities seized about 7,000 birds this week in what they said was the largest raid of illegal cockfighting in U.S. history.
The animals were recovered from an alleged cockfighting operation after a months-long investigation that culminated in a raid on Monday at a remote property in northern Los Angeles County, authorities said at a press conference on Tuesday.
"This, according to the experts here, is the largest seizure in U.S. history of illegal cockfighting roosters," Los Angeles County Sheriff's Department Capt. Jeff Perry said at the press conference.
The operation, which involved about 100 personnel, also led to the seizure of firearms, illegal narcotics, "mobile fighting pits," "hundreds of slashers," and syringes and steroids for the birds, Perry said.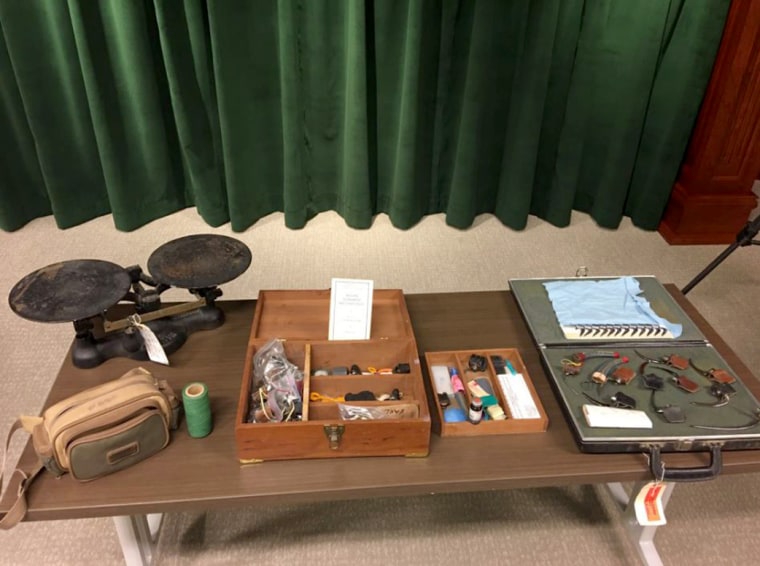 Authorities also found "several dead roosters with wounds consistent with cockfighting," he said.
Perry said the property where the operation was found was "very large" and "in a remote location in a canyon."
Law enforcement on horseback aided in the bust, he said, as some of the suspects at the scene "tried to run up through the canyons," from which there were no roads accessible by vehicle.
They detained about 10 people at the scene, most of which Perry said were "lower level" workers at the operation, including animal caretakers.
Authorities have identified the property's owner and he "is the primary suspect in the case," Perry said, adding that he expected several more arrests to be made.
"Any type of animal blood sport activity is a serious crime and will not be tolerated in Los Angeles County," he said.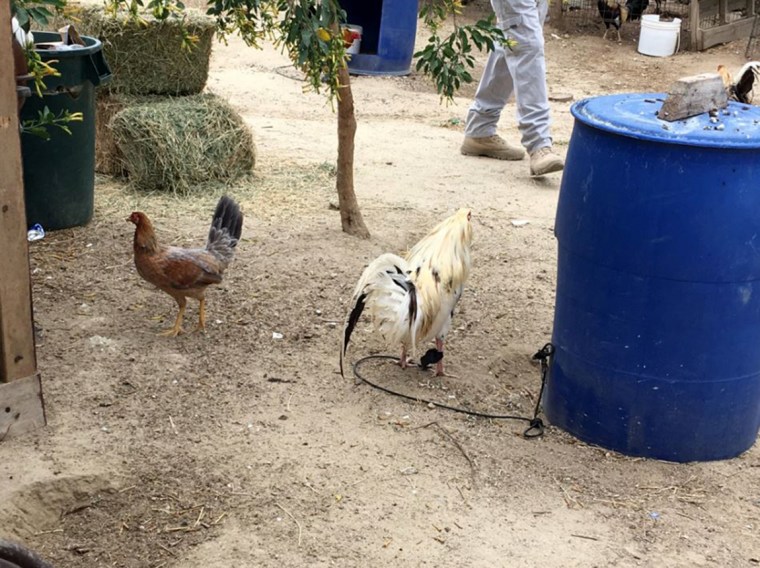 Stephanie Bell, director of People for the Ethical Treatment of Animals' emergency response team, told NBC News on Tuesday afternoon that the raid would "mitigate a lot of suffering for a lot of animals."
"Cockfighting is a vicious blood sport and it leaves animals mangled bloody and broken," she said.
Cockfighting is illegal in every state in the U.S. and a felony in 40 states, according to the Humane Society.