The mother of missing New Jersey 5-year-old Dulce Alavez appeared emotional as she told a 911 operator that she could not find her daughter and believed the little girl may have been snatched from a park.
In a newly released 911 call, Noema Alavez Perez is heard telling the dispatcher that she doesn't know where her daughter is.
"We were here at the park and people say that somebody ... probably took her," Perez says.
When the operator asks the 19-year-old mother to describe what her daughter was wearing when she vanished, Perez struggles to answer and says she only remembers the child wearing "flowery pants and some white heels."
Later in the call, another dispatcher takes over and asks Perez if she saw what direction the girl went.
"No, we were in the car," she says. "She came down with my son. They were running to the park and then me and my sister we came down, but when we got here at the park, she wasn't here. They said that my son was just crying with his ice cream, because somebody threw his ice cream on the floor and my daughter just ran away."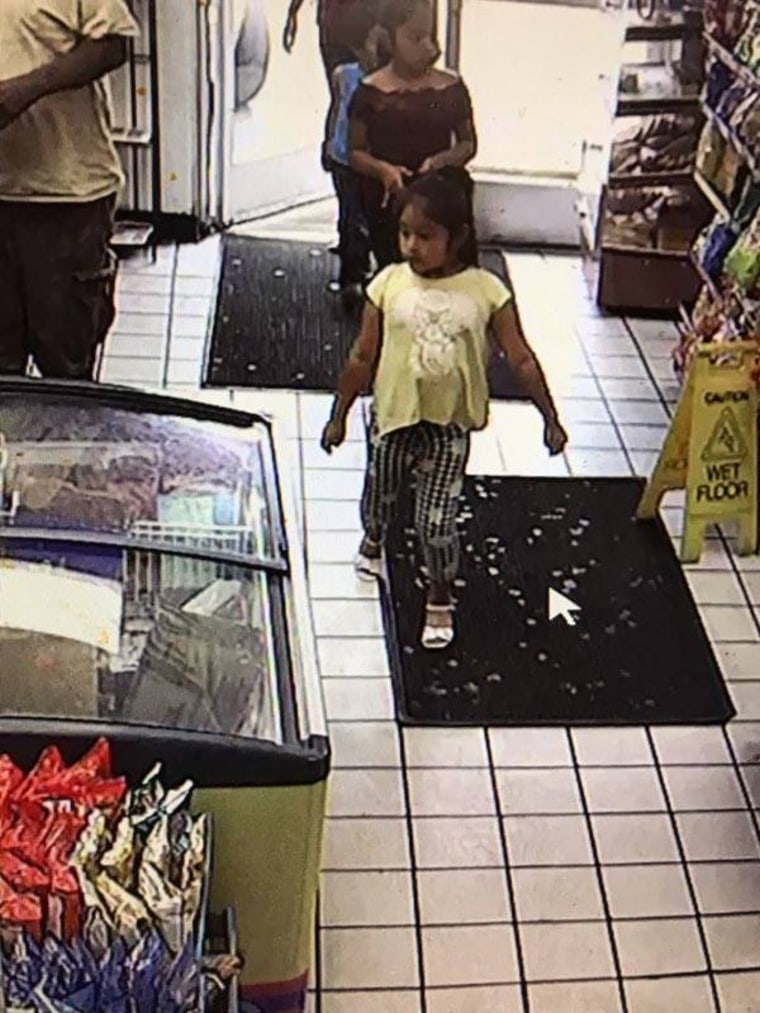 Dulce disappeared from City Park in Bridgeton, a city in the southern part of the state, on Sept. 16. Perez told authorities that she last saw her daughter playing on the swings with her 3-year-old brother while she was in her car about 30 yards away with an 8-year-old relative.
Authorities have said that they are searching for a man, possibly Hispanic, who they say led Dulce from the park to a red van with a sliding door and tinted windows.
Cumberland County prosecutor Jennifer Webb-McRae said at a news conference Friday that investigators have tracked down more than 500 red vehicles, but have not yet identified the man they are looking for.
Webb-McRae asked the public outside of the county and the state of New Jersey for their assistance. She urged anyone who sees something suspicious that may be related to the case, including possible sightings of Dulce, to call the police.
Chief Michael Gaimari said the department has received tips in other states and they have all been investigated.
"In the absence of physical evidence indicating that Dulce has been physically harmed, we remain hopeful and continue to act under the premise that she is alive. We continue to consider all theories and I want the public to understand that no piece of information is too small or too insignificant to track down," Webb-McRae said.
The reward for information about the disappearance remains at $35,000.
Dulce was last seen wearing a yellow shirt with a koala bear on the front, black-and-white pants and white sandals. She is described as Hispanic, with black hair and is roughly 3 feet, 5 inches tall.
The man who police are searching for is described as having a thin build, light skin, no facial hair, and acne. He is said to be between 5-foot-6 and 5-foot-8 and was wearing a black shirt, red pants and orange sneakers, which were possibly Nike brand.