1 Big Thing: Filleting Flynn
If West Wing officials could make one person disappear, it would be Mike Flynn. Sources from all factions of the White House seem unified in their distrust of the President's former national security adviser — and their willingness to throw him under the bus. I haven't seen such broad contempt for a member of Trumpworld since the reign of Corey Lewandowski.
On Monday, Sally Yates, the deputy attorney general under President Obama, is expected to tell a Senate panel how she warned top White House officials that Gen. Flynn misled the Vice President and others about his conversations with the Russian ambassador. It should be an uncomfortable afternoon for the West Wing.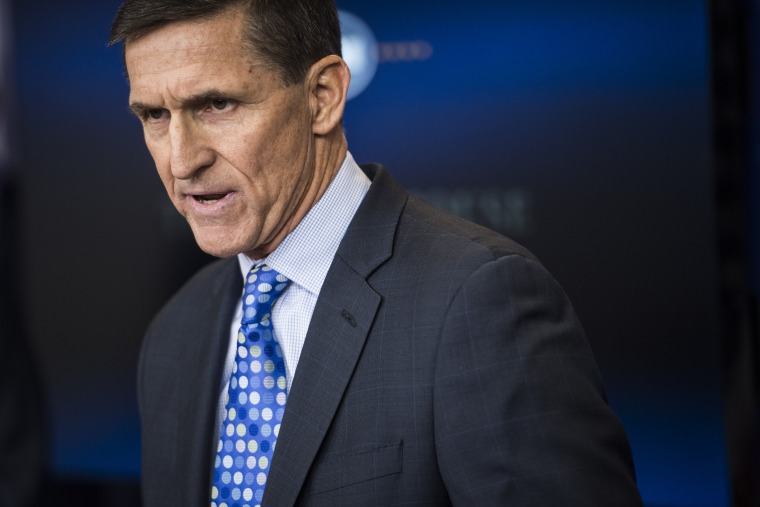 The White House's strategy to push back:
Brand Yates as a Democratic operative who was out to get Trump from the beginning and willing to torque the facts to advance her agenda;
Put as much distance as possible between Flynn and the man whose side he rarely left during the campaign (which could be a tall order.)
Portray Flynn, and no one else, as responsible for this mess.
Here's the case against Flynn that administration officials — including Flynn's former allies — have been making anonymously to reporters:
Flynn's only priority was getting the president on board with his agenda.
The White House and the national security process is infinitely more synchronized and functional without him. He isn't missed.
Flynn pushed his own points of view — selectively presenting information to Trump in ways favorable to his own positions — rather than serving as an honest broker as national security advisors should.
His lawyer's statement that Flynn "certainly has a story to tell" and that he'd only tell it if granted immunity, looked "desperate," according to a senior administration official. (Harvard Law professor Alex Whiting made the same case back in March in a post on the site Just Security that's well worth a read.)
Our thought bubble: It's worth noting that the one person in the White House who remains reluctant to undermine Flynn is the man who fired him. President Trump says Flynn is the victim of a Democrat/media-fuelled "witch hunt," and has publicly endorsed Flynn's request for immunity.
Read Axios's full Sneak Peek here and sign up for the newsletter here