Picnic baskets, candy bars, jars of honey -- you name it, bears aren't picky. 
That rule was on full display when a baby brown bear made its way into a California home via a doggie door, ransacked the kitchen and took off with a bag of dog food and homemade Chinese food, which was promptly shared with a fellow young bear waiting outside.
Justin Lee said he was at his Monrovia home alone Wednesday with his dog when the unwelcome dinner guests arrived.
"I look over and I see this bear head sticking out, and it broke through our window screen and it's peeking into our home," Lee, 25, told NBCLosAngeles.com. "And that's when I just started really freaking out and just stared at it. The bear was staring at me."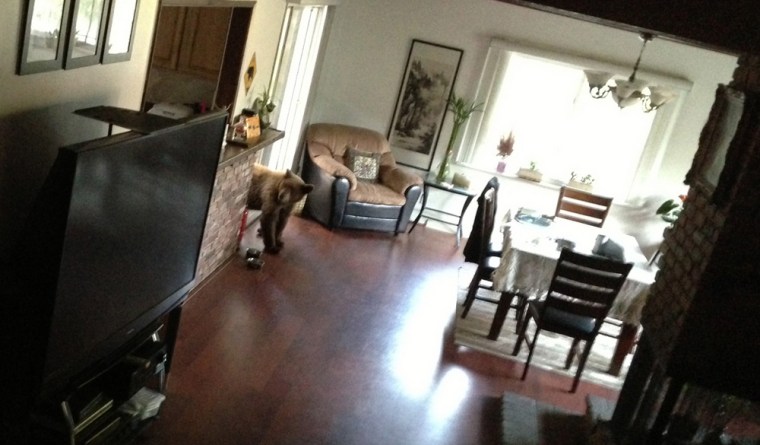 After locking eyes with the bruin, Lee snapped a few photos, grabbed his dog and ran upstairs. 
He then called 911. When animal control officers arrived, they found the bears in the backyard dining on the food. Though the animals weren't aggressive, officials used bean bag darts to scare the pair back into the woods. 
Bear sightings and home invasions are a common occurrence in the hillside community. 
Just last year, a bear broke into a home and raided the refrigerator, chowing down on pork chops before the homeowner could scare it away.