Authorities have identified a little girl known as "Baby Doe" whose body was found in a trash bag on a Boston beach three months ago, and the child's mother and her boyfriend will be charged in her death, officials said Friday.
The girl's name was Bella Bond, officials said. She was just 2 1/2 years old, the prosecutor said.
Suffolk County District Attorney Daniel F. Conley said the mother's boyfriend, Michael Patrick McCarthy will be charged with Bella's murder. The child's mother, Rachelle Bond, has been arrested for allegedly being an accessory after the fact. "This child, whose very name means beauty, was murdered," he said.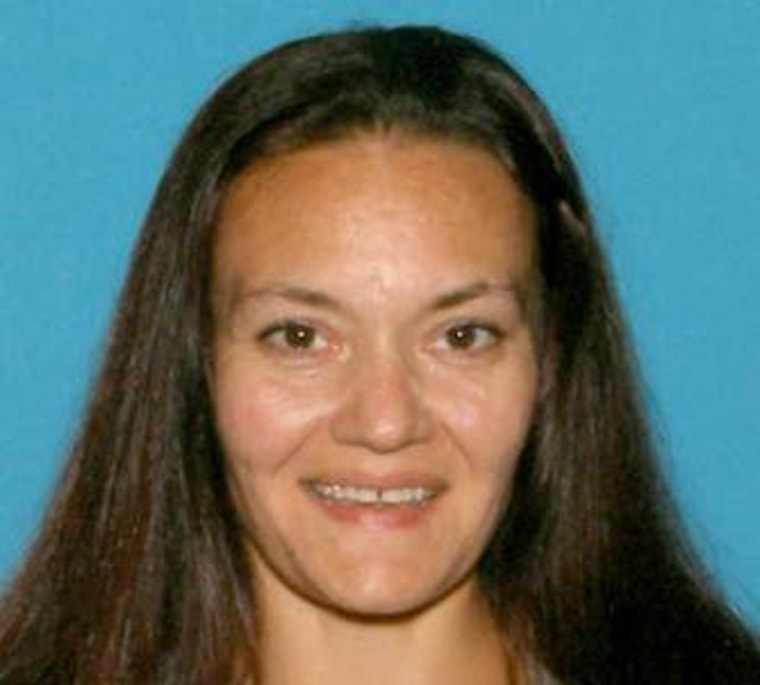 "We allege that McCarthy caused Bella's death, that he did so intentionally, that he and Bond took specific steps to keep Bella's death a secret and to avoid prosecution," Conley told reporters at a news conference Friday.
He said that more details about how Bella was killed would become available Monday when Bond and McCarthy are set to be arraigned.
"Why would anyone want to kill a two and a half year old child? What could she have done," Conley said.
The break in the case came when a tip was phoned into the Boston Police Homicide Unit. A senior New England law enforcement official told NBC News the Massachusetts State Police were then notified.
Bond, 40, is under arrest. Conley authorized the arrest of McCarthy, 35, who is at a hospital for reasons not related to the case.
"At just shy of three years old, Bella Bond was a true innocent," Conley said. "And the tragedy of her death is compounded by the fact that her short life ended not by illness or accident, but we believe by an act of violence in the very place where she should have felt safest, in her home."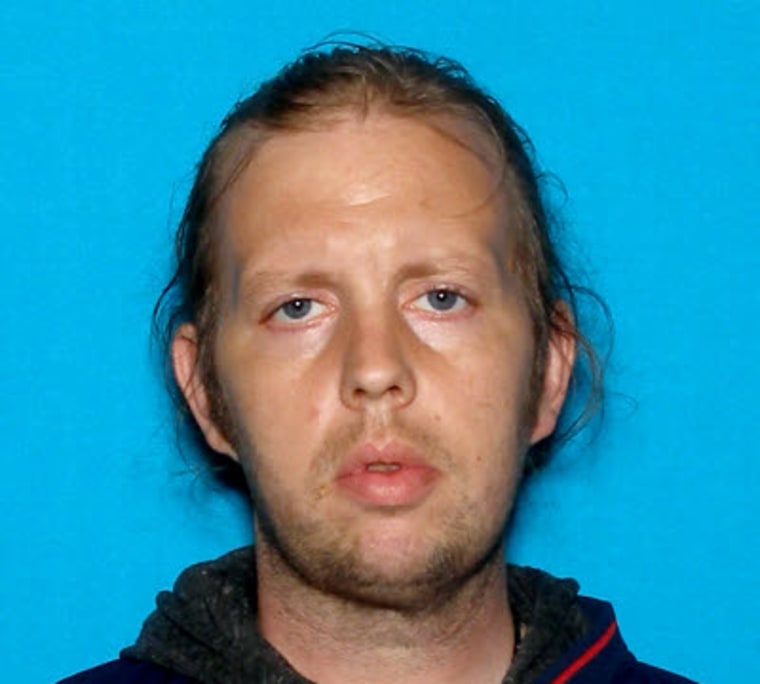 Both Bond and McCarthy are known to police and have criminal records, a senior official said.
Gov. Charlie Baker said child-services workers had had contact with the girl twice, in 2012 and 2013, and that both cases were closed.
Police learned the girl's identity after searching a Boston home on Thursday night, NBC affiliate WHDH reported. Bella's father has been identified, but authorities weren't yet releasing his name, Conley said.
The discovery of "Baby Doe" led to a mystery that drew wide attention. A social media campaign sought to figure out what had happened to the girl. Billboards across the city displayed a computer-generated image of her and asked: "Did You Know Me?"
The girl's body was found in a bag on Deer Island in Boston Harbor on June 25. The girl was dressed in white pants with black polka dots, and a zebra-print blanket was left in the bag.
Investigators analyzed pollen found clinging to her pants to determine that she probably lived in the area.
Related: Pollen Analysis Reveals Girl Found Dead on Deer Island Was Likely a Local
"The amount and the types of pollen that were on those items suggest that she was from the Boston area," Jake Wark, spokesman for Suffolk County District Attorney Dan Conley, told NBC News last month. "That's somewhat reassuring, because that's been a theory from the start."
Because Baby Doe's body was only in the early stages of decomposition, detectives thought she had been killed not long before she was found.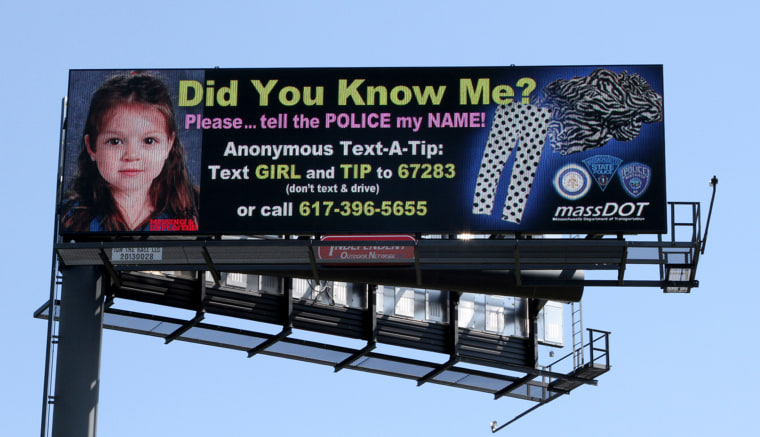 The pollen analysis buoyed suspicions that Baby Doe was placed on Deer Island, rather than the idea that she washed up there after drifting from a faraway coastline. The girl had pierced ears and appeared to be well-nourished.
"Eighty-five days after we found her body on the shoreline, we're at least able to speak for baby Bella" said Massachusetts State Police Colonel Richard McKeon. "Now we will give her justice."