An Amber Alert was canceled for a baby girl who went missing Monday when the car she was left in was stolen from a Houston gas station. A jogger heard a baby crying and discovered 8-month-old Genesis Haley in a field, still strapped in her car seat, said Kefe Smith, a spokesman for the Houston Police Department. Genesis appeared to be healthy, but she was transported to Texas Children's Hospital "out of precaution," Smith said.
Sign up for breaking news alerts from NBC News
The infant's mother told police that she left Genesis in the car when she went inside to pay for gas, and watched as someone drove the vehicle away. But the mother didn't have her cellphone and had to find a way home before she could report her daughter missing at about 3:30 a.m., Smith said. A short time after the baby was found, the Houston Police Department released an artist's sketch of a suspect they were looking for in connection with the kidnapping, but did not have anyone in custody.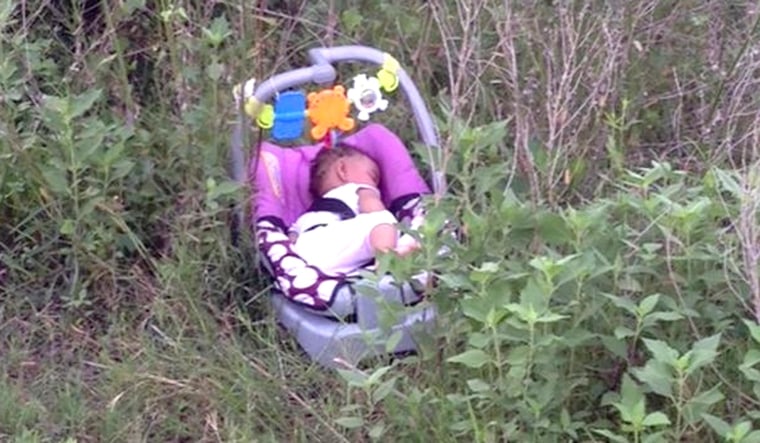 Social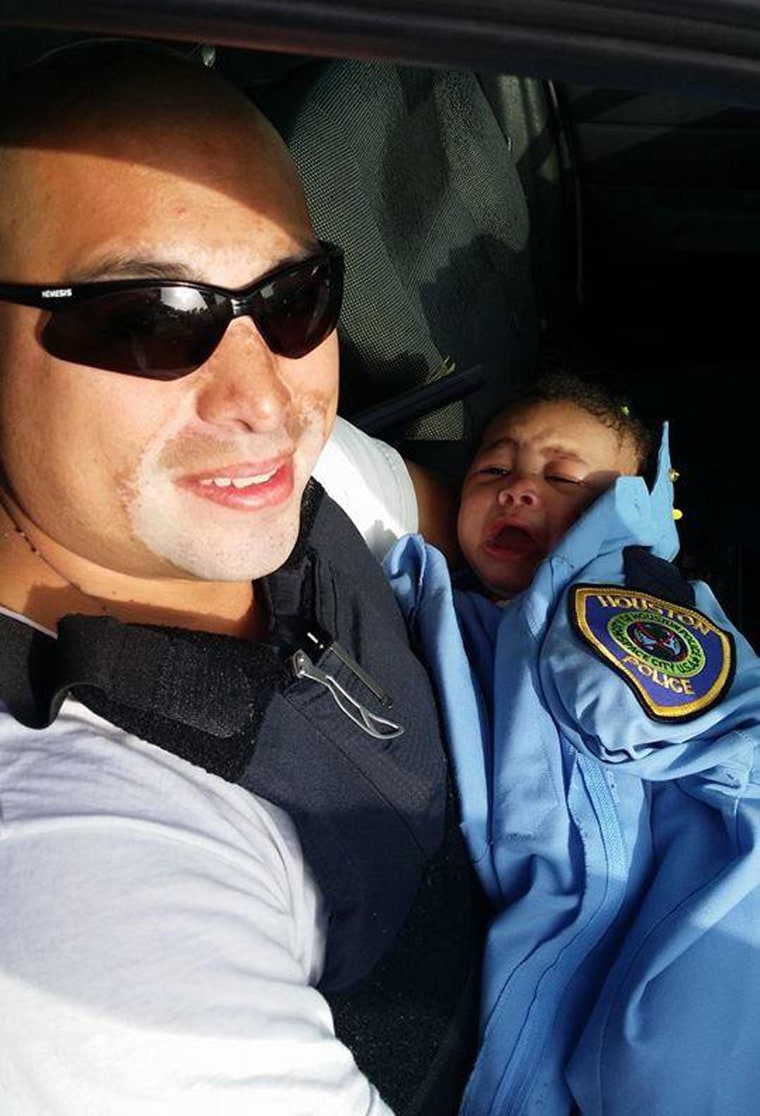 — Alexander Smith and Elisha Fieldstadt