A baby gorilla raised by human keepers wearing hairy vests is ready to be placed with other gorillas and will move to the Columbus Zoo, the Cincinnati Zoo said Friday.
Kamina, a young, female Western lowland gorilla, was born in August at the zoo in Oklahoma City but was shunned by her mother, so she was sent to Cincinnati in September. The human surrogates taught her to act like a gorilla and then placed her with two female gorillas.
When they didn't bond with her, keepers decided Kamina's best option was moving to Columbus. The Cincinnati Zoo's curator of primates says the rejection was surprising but such introductions are delicate and don't always work out.
"Kamina has learned all of the behaviors she needs to know in order to be successful in a gorilla group," Ron Evans, primates curator, said in a statement. "Unfortunately, neither of the adult females that we hoped would bond with her did." Officials are working out details of her transfer to the Columbus Zoo, which has previous experience with surrogacy placements.
After Kamina arrived at the Cincinnati Zoo in September, 17 volunteers, nearly all zoo workers, took turns holding the baby around the clock, teaching her how to be a gorilla. Volunteers wore hairy vests to give Kamina something to cling too, bottle-fed her and crawled on their hands and knees so Kamina could practice abdominal and back riding. They used low grunting sounds to soothe her and coughing sounds to discourage behaviors.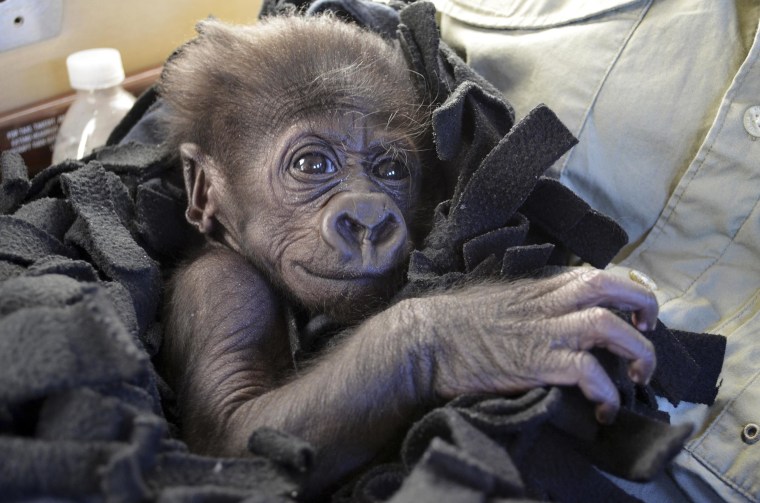 — The Associated Press