It's back to the future — and back into production — for the DeLorean.
The sleek sports car, immortalized in the "Back to the Future" movies, is going to start rolling off the assembly line next year after a 34-year break, the DeLorean Motor Company announced Wednesday.
And unlike its previous incarnations, the new DeLorean DMC-12 models will be made in America. Humble, Texas, to be exact.
"It's fantastic," DeLoreon chief Stephen Wynne told NBC News. "It is a game-changer for us, you know. We've been wanting this to happen."
Under a low volume manufacturing bill green-lighted by the feds, DeLorean will only be allowed to build 300 more of the iconic cars that Dr. Emmett Brown (Christopher Lloyd) turned into a time machine in the movies. And each car will set buyers back at least $100,000, depending on the engine.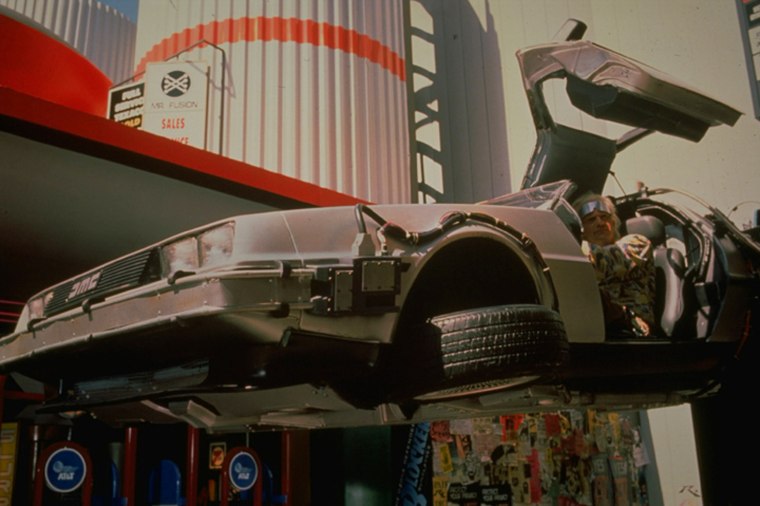 Wynne said they will update the engines but have no plans to change to look of the futuristic ride (brushed stainless steel skin!) or replace the gull-wing doors.
Only 9,200 or so DeLoreans were made between January 1981 and December 1982 at the factory in Belfast, Northern Ireland, before the company went bust.
Wynne, a British entrepreneur, set up shop in Texas in 1995 and began selling refurbished DeLoreans for $45,000 to $55,000.