A school administrator in Newport News, Virginia, was alerted to a possible weapon on a 6-year-old boy before a first-grade teacher was shot, but a search of the student's bookbag that morning turned up empty, school district officials said.
The forewarning was revealed during a virtual town hall Thursday evening for parents of students at Richneck Elementary School, where the Jan. 6 shooting has raised concerns about potential security failures at the kindergarten through fifth grade institution. Superintendent Dr. George Parker III said the boy came to school late and his bookbag was inspected upon arriving at the office to sign in, according to parents who watched the town hall, which was not public.
"At least one administrator was notified of a possible weapon," Parker said in a video reviewed by NBC News.
But further details were not made available about who conducted the search, why the gun was not found and if the child's clothing was physically examined.
A spokeswoman for the Newport News Public Schools said Friday that outstanding questions remain about the timeline, and she could not immediately say when the tip was received or who made it.
A spokeswoman for the Newport News police said that authorities also determined through their ongoing investigation that "a school employee was notified of a possible firearm at Richneck Elementary before the shooting occurred. The Newport News Police Department was not notified of this information prior to the incident."
First-grade teacher Abigail Zwerner, 25, was shot with a bullet from a 9 mm Taurus firearm that went through her hand and into her upper chest, police said. Her condition, initially considered life-threatening, has improved to stable and she is talking, according to police.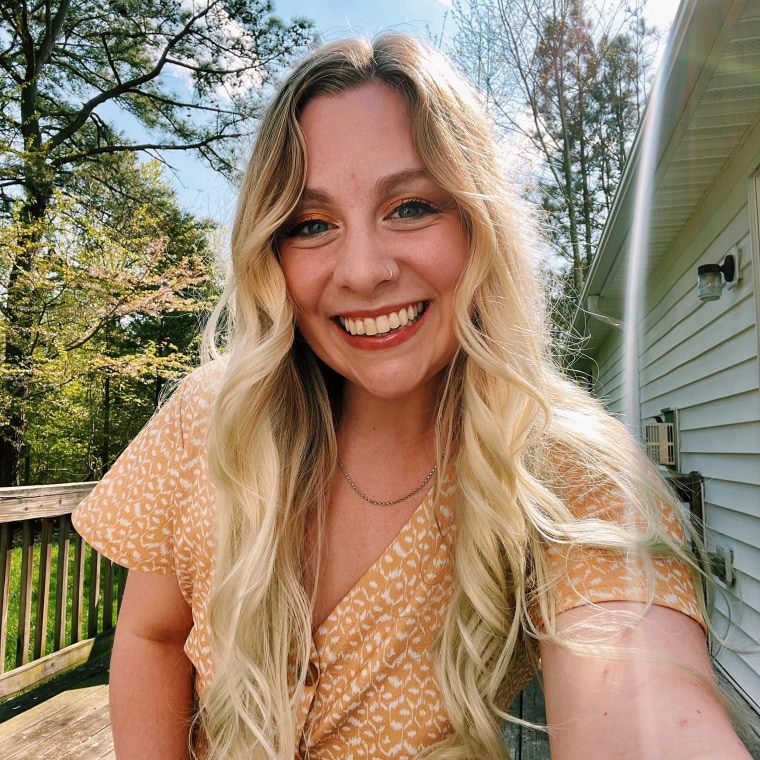 Earlier Thursday, Newport News School Board Chair Lisa Surles-Law said the district will install metal detectors at all schools, starting with Richneck.
She did not disclose the cost of the detectors or a timeline for installation.
No students were injured, and the 6-year-old was taken into custody following the incident.
A court-ordered temporary detention order was placed on the child, who is "currently receiving treatment at a medical facility," officials have said. Police have previously said there was no warning and no struggle before the shooting, which Newport News Police Chief Steve Drew described as intentional.
Authorities declined Thursday to disclose any additional details about the shooting, citing the investigation.
The student's mother bought the gun used in the shooting legally, according to Newport News police. Officials haven't specified how the boy got hold of it. 
Experts say that the child is unlikely to be charged but that his parents could be criminally culpable depending on whether they failed to properly secure the weapon. Under Virginia law, leaving a loaded gun where it is accessible to a child under 14 is a misdemeanor.
Shootings in schools by such young children are exceedingly rare as are the use of metal detectors in schools, particularly at the elementary level.
During the 2019-20 school year, less than 2% of public elementary schools performed random metal detector checks on students, according to the National Center for Education Statistics. The figures were 10% for middle schools and 14.8% for high schools.
Some parents of Richneck students said they are supportive of metal detectors as well as the use of see-through bookbags, another security measure that is being explored.
Mark Anthony Garcia Sr., the parent of a second-grade student, said school administrators need to be further transparent about how the student brought a gun into school and why some parents, such as himself, only learned about the incident from news coverage.
"They still need to talk about who's going to be held responsible to not getting all the information there to all parents, and who's going to be held responsible for the security negligence," Garcia said. "And they still need to talk about how they missed the steps of safety and what was the safety policy in place that failed us on Jan. 6, 2023."
Parents and staff have said there also must be larger conversations about emotional and mental health among students as well as gun safety and firearm access. Officials said there will be mental health clinicians for students and staff when school resumes, and that a security officer will be installed full-time at the school.